I did earlier a teardown of broken Behringer B208D active PA speaker. Now it was time to get ot fixed. The problem was that sound level before distortion was very low and bass was missing.
It seems that low frequency driver could output only 1-2V signal to speaker before distortion, and to get that the volume control needs to be turned to very high gain.
I pin-pointed the problem to be at power amplifier board between low frequency audio input and speaker element output. There was one loose ferrite on one coil and something else that was hard to figure out without circuit diagram.
I found finally (B210D bigger brother uses same electronics) circuit diagram at https://www.scribd.com/document/386893914/B210D-pdf
It was a bit of low quality on preview, but enought to do fault-finding. The culpit turned to be one failed 1 uF 50V bipolar electrolytic capacitor on the way from audio input to class D amplifier IC. The capacitor should have 1 uF capacitance, but had only few nanofarads. Replacing it with new bipolar electrolytic fixed the speaker.
I would have wanted to use better capacitor type (longer life and hopefully slightly better sound), but there was not enough space for putting easily physically bigger capacitor there.
Here is the closeup of amplifier board (first pic has one extra test capacitor soldered in parallel with broken capacitor):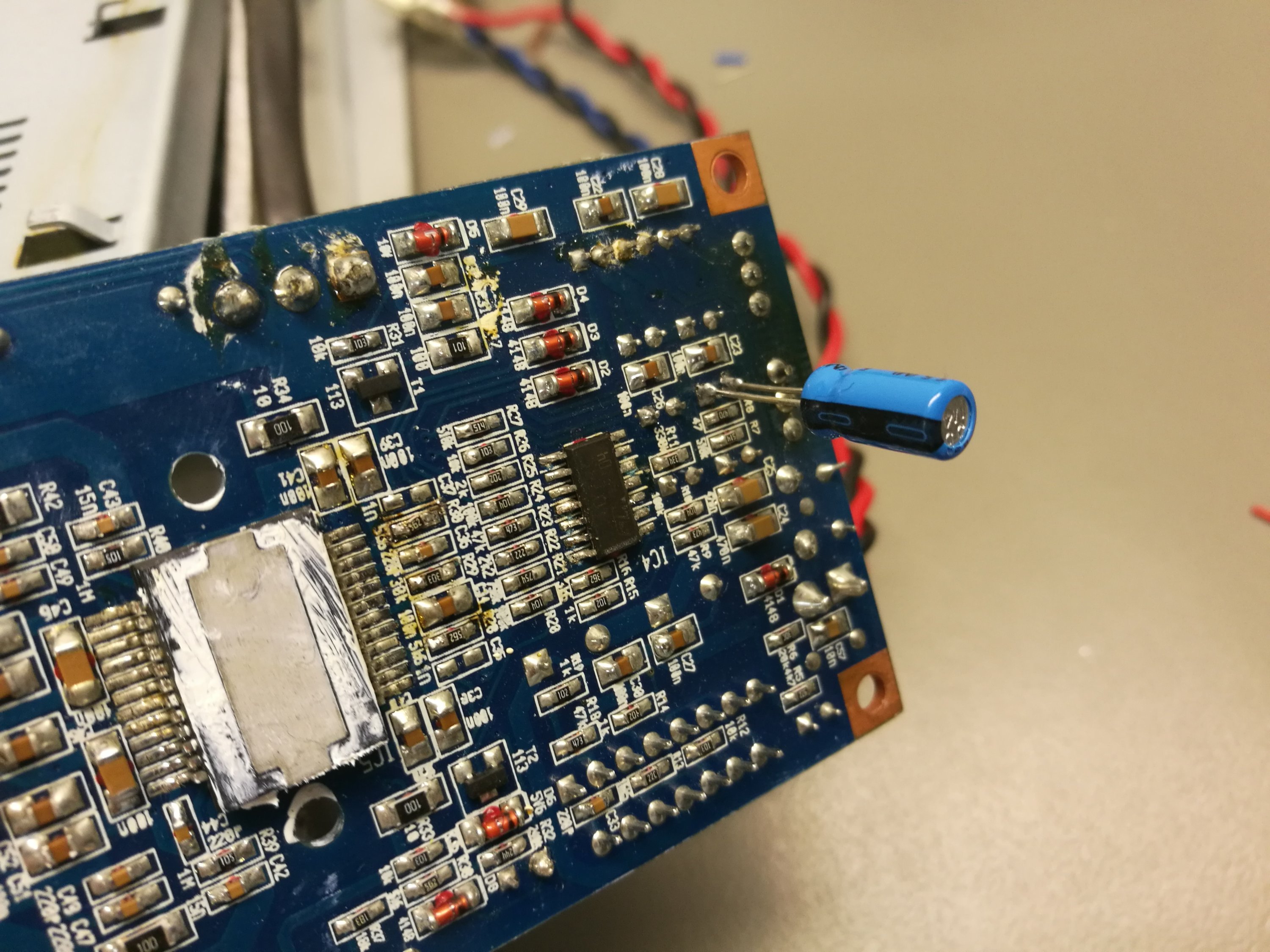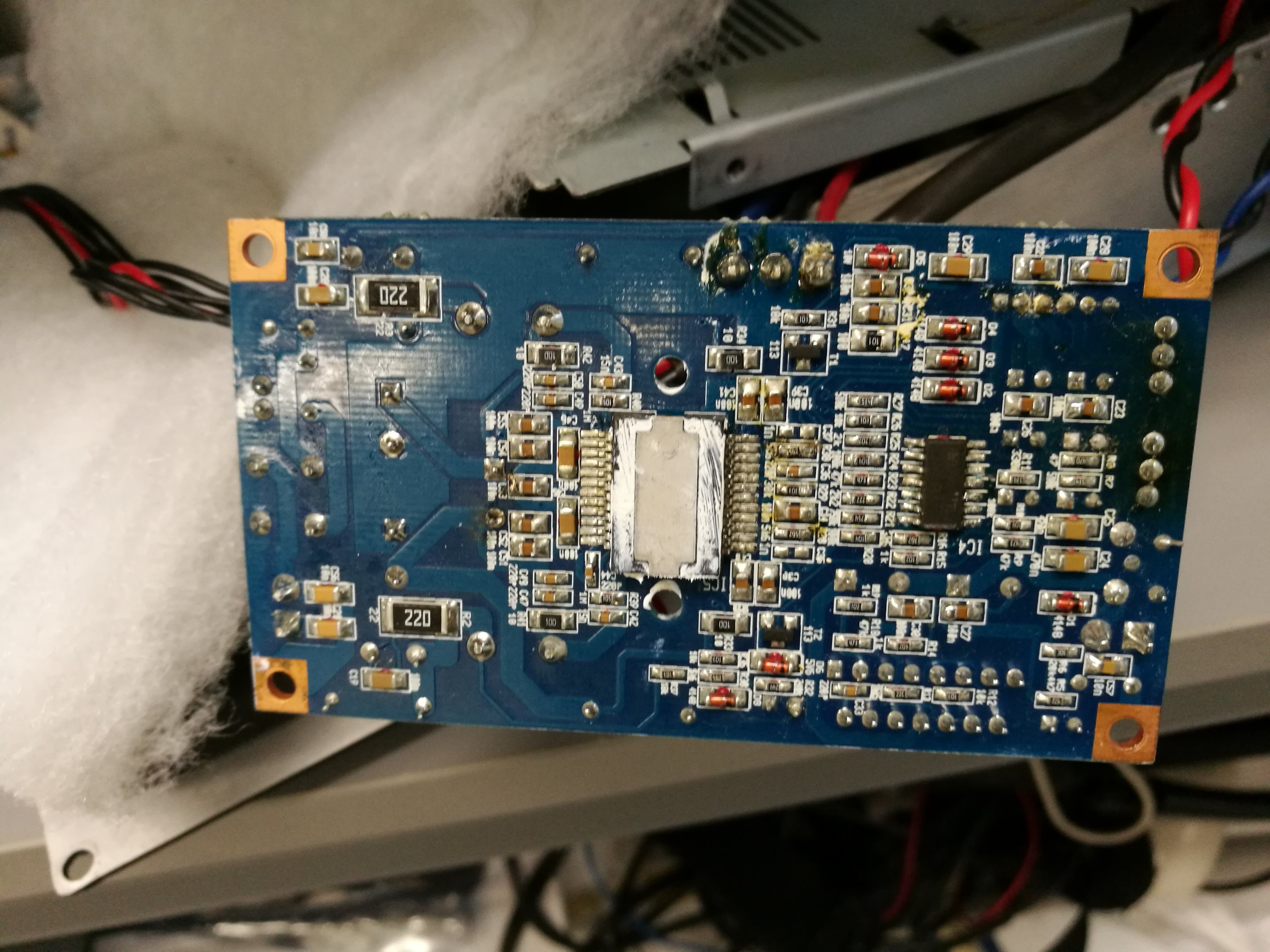 Other side view (failed capacitor removed):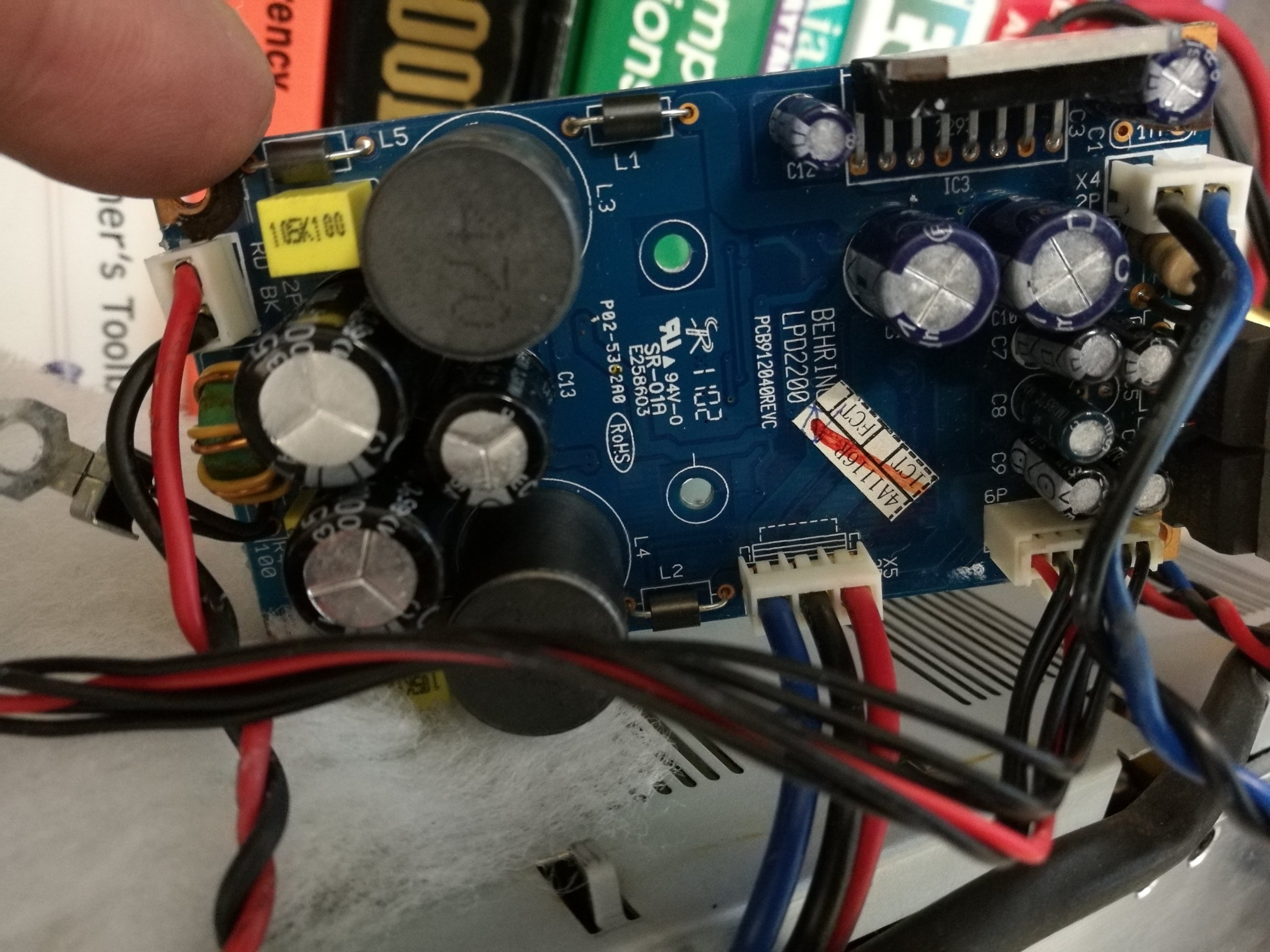 For more pictures of speaker internals take a look at my teardown of Behringer B208D active PA speaker.