Many electronics devices have many screws in then. So opening them and closing (for repair or tear-down purposes) with normal screwdriver can feels sometimes as work. For bigger devices I use a small RYOBI cordless screwdriver with adjustable torque setting. It is suitable for medium size screws found in many electrical devices.
But for those tiny screws found on many small electronics gadgets I wish I had something more suitable. Then I saw this XIAOMI Wowstick 1P+ 19 In 1 Electric Screw Driver Cordless Power Screwdriver Repair Tools at good sale price and decided to test it.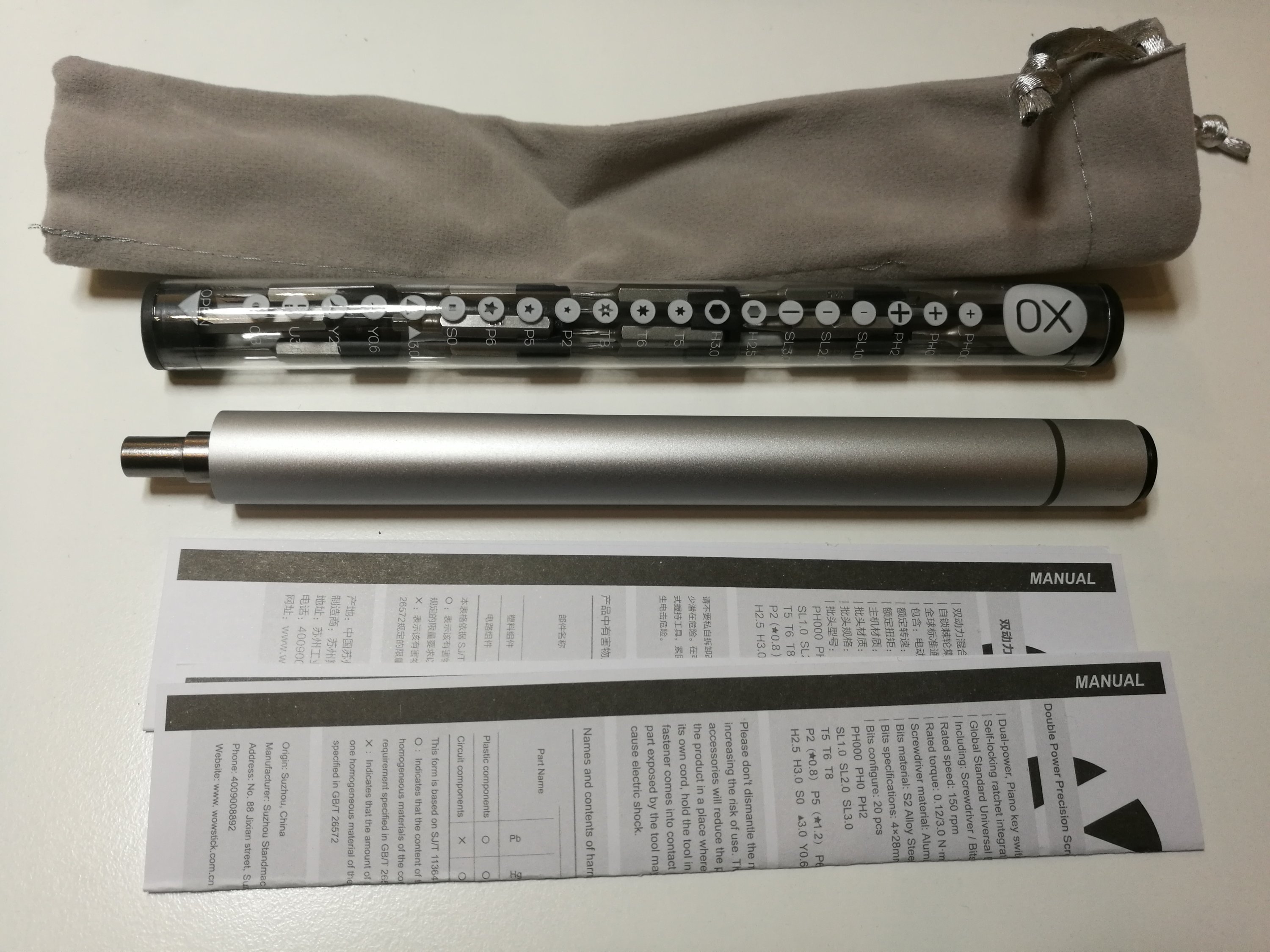 Wowtation® Wowstick 1P+ is electric screwdriver that came available this year. It is designed to be small and give a working experience just like holding a pen when you using it. The device is packed to a slim aluminum alloy housing with pen shape design. The device is powered with 2xAAA batteries that fit inside the device. The manufacturer claims that the device can can work 8 hours continuously with those batteries, but I have not used it that much yet. The advertised features include self-locking ratchet wheel orientation, with Dual Torque 0.12/3N.m working mode.
1 x Wowstick 1P+ Electric Screwdriver (battery is not included)
1 x White Package Box
1 x Package Cloth Bag
18 x Standard Screwdriver Bits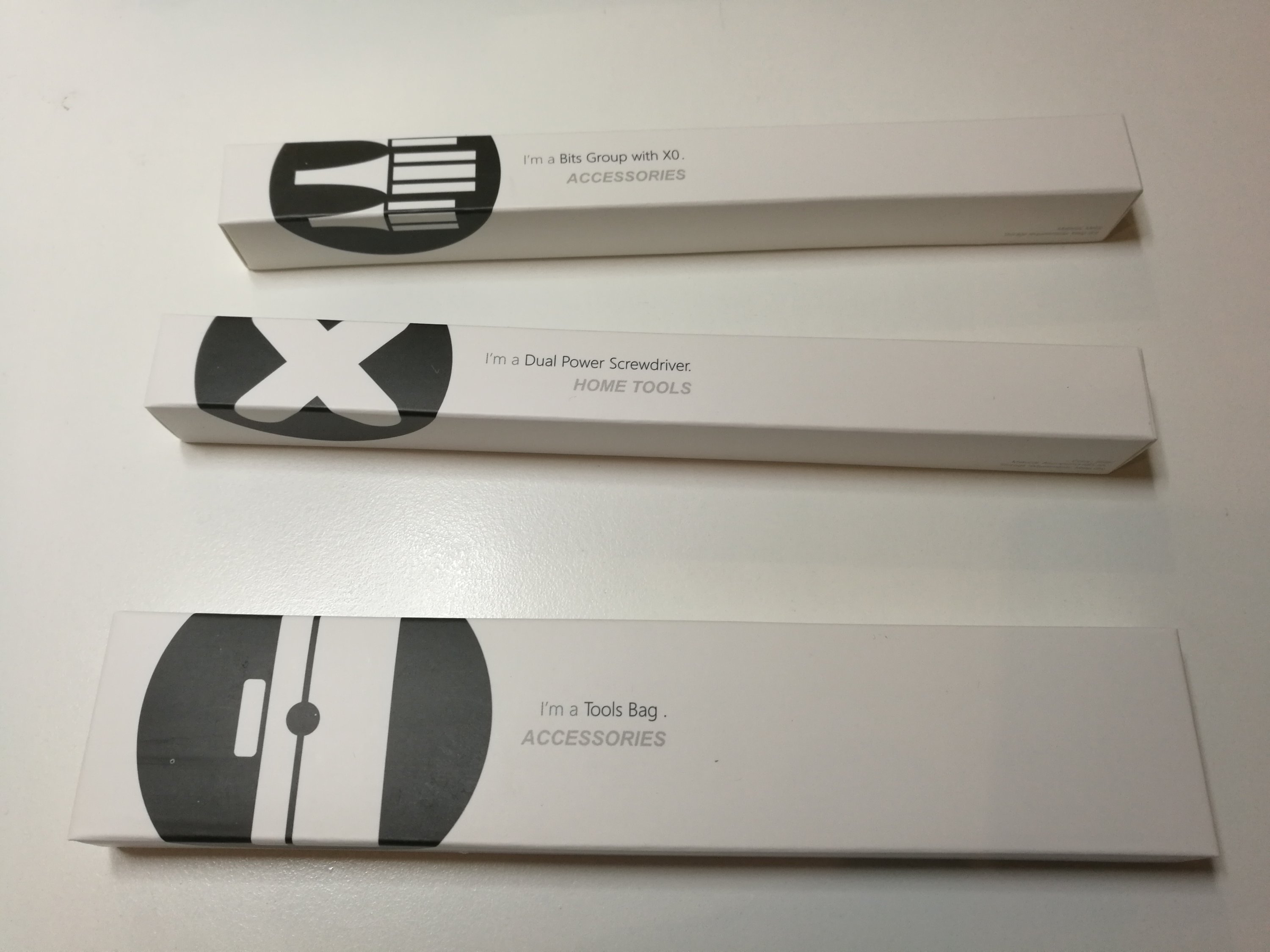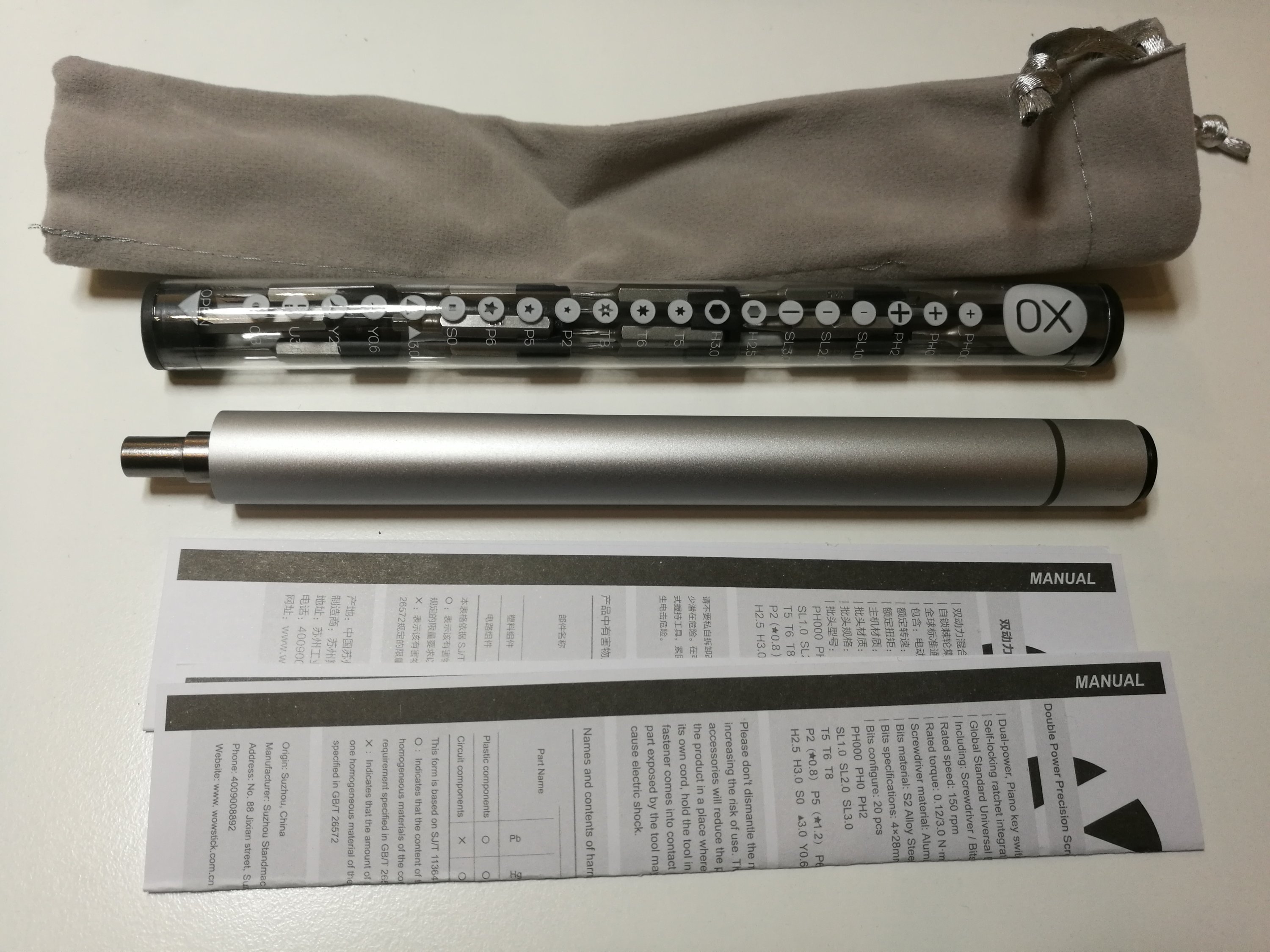 The manual is pretty basic, but you don't need more for this kind of simple tool.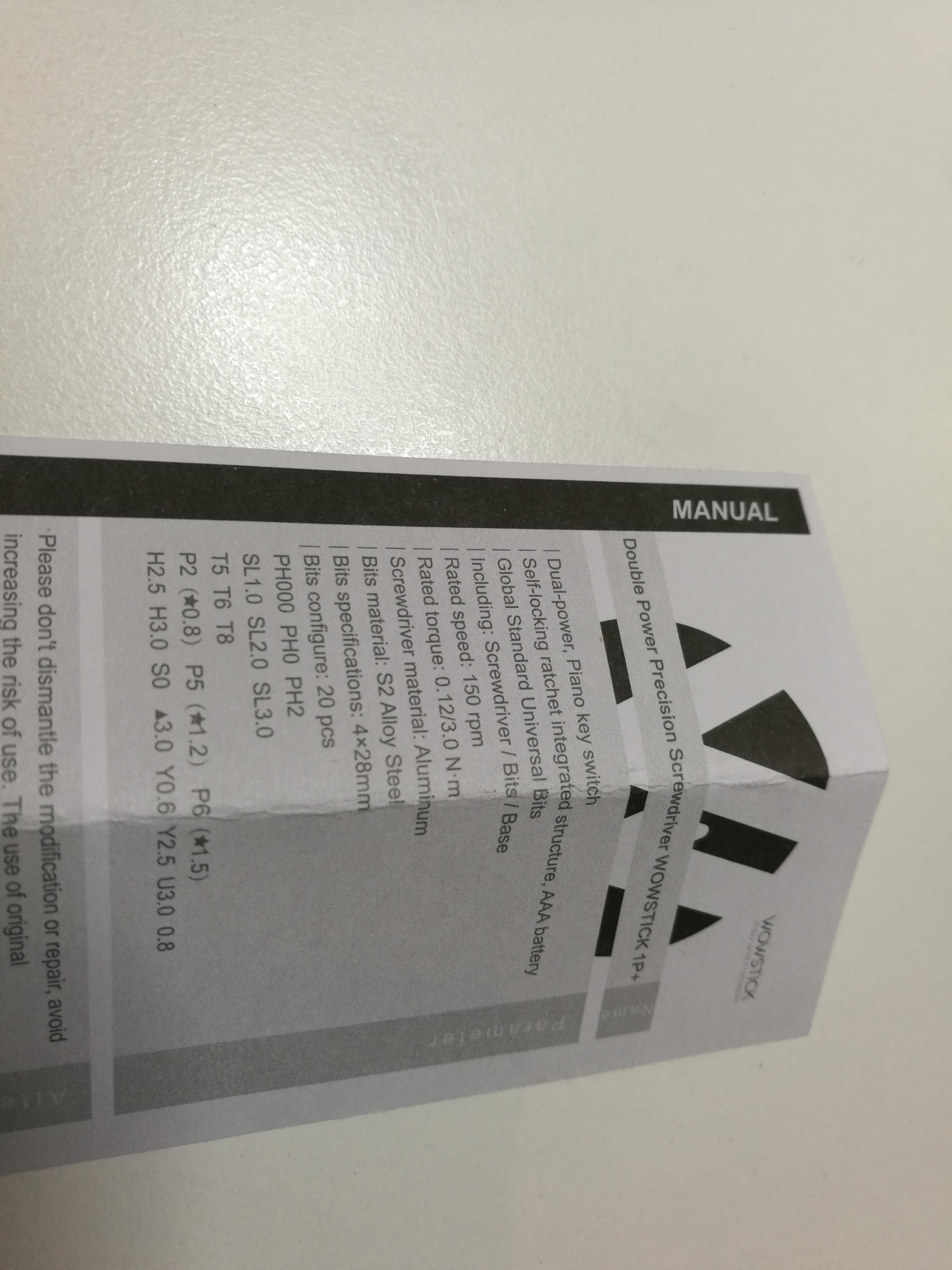 Battery holder has cap with screws. The device takes two 1.5V AAA size batteries.
The device comes with a very good selection of small screw bits. The bits and bit holder size is standard 4 mm hex, so the tool works with many other standard bits.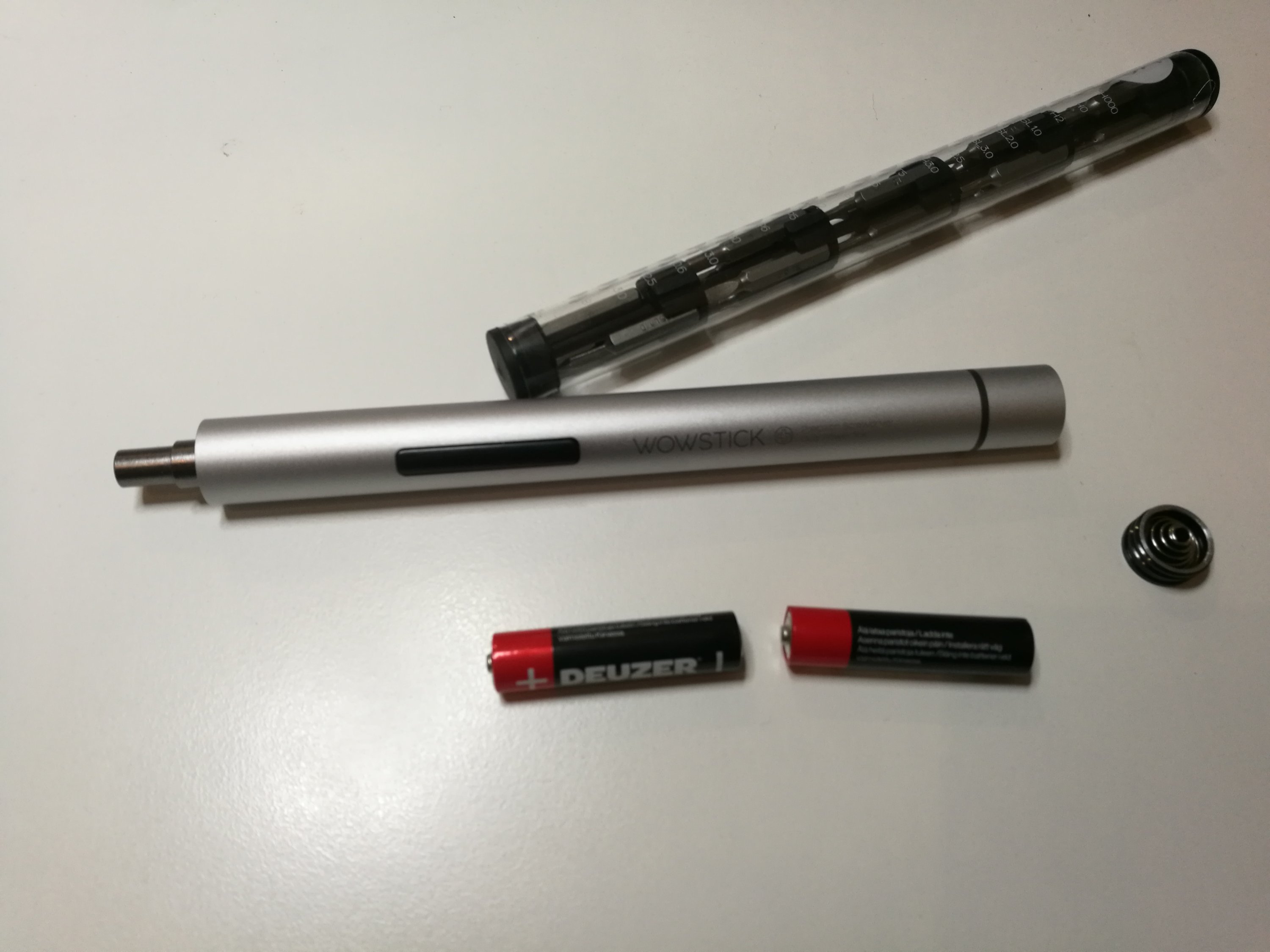 Closeup of the tool.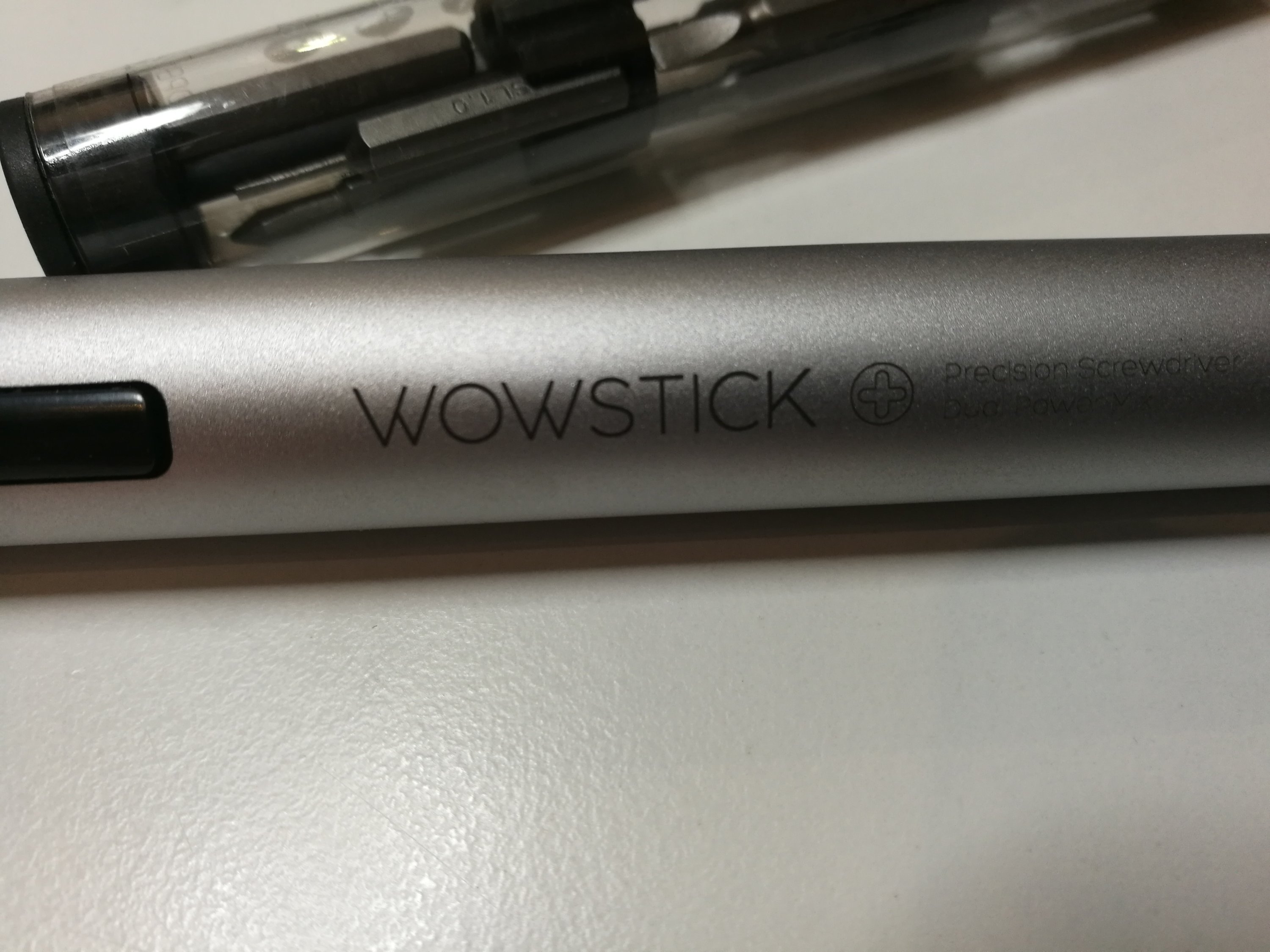 Here are two video on the device that were included on the product page:
My verdict of this device is that is a great helper for electronic reparing projects when I have to work with many small screws. The tools size is nice when working with small screws.
It was not that good that I expected originally. From the description "Dual Torque 0.12/3Nm working mode" I thought there was going to be two modes: high-speed low-torque + low-speed high-torque. That was an incorrect assumption. The device only work at one speed and only supplies around that 0.12 Nm torque. It is pretty weak even with new batteries but enough for many small screws.
The automatic self-locking ratchet allows that you can use it in manual mode to give more torque. It means that if the screw you are opening is too tight for the motor, you can use it as a manual screwdriver easily to get some extra torque to start screw opening (and use motor after it). I expect that is rated for to withstand that about 3.0 Nm force.
At price less that 20 Euros this tiny electric screw driver tool is reasonable tool for this purpose.  I keep that at my toolbox and use it quite often when opening small electronics gadgets. It provided a little bit less than what I expected, but is still pretty OK tool.