Here is tear-down of PT 2X2-24DC-ST
over voltage protector for 24V systems: PT protective connector with protective circuit for two 2-wire floating signal circuits. 24 V DC nominal voltage. HART-compatible.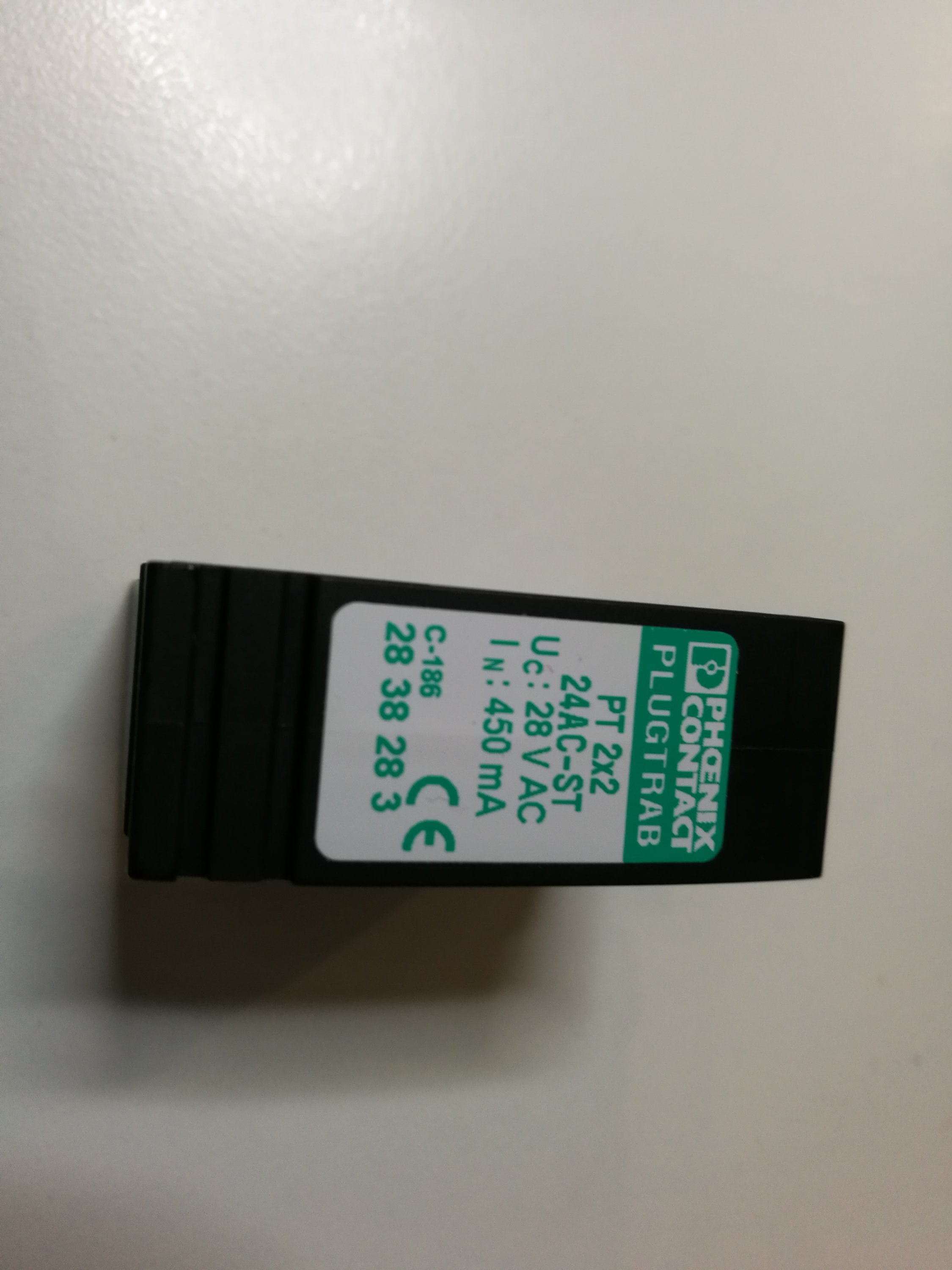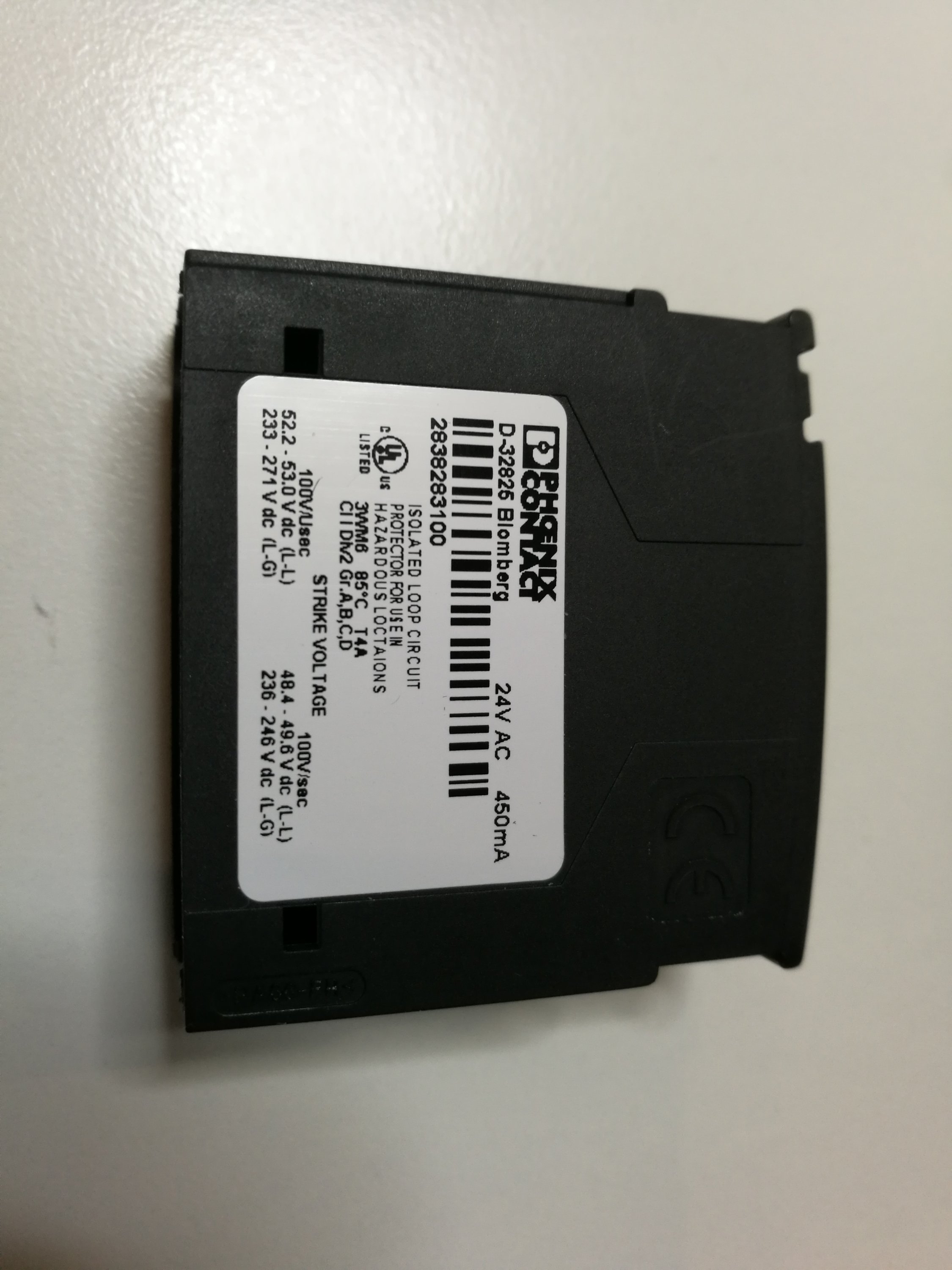 What is inside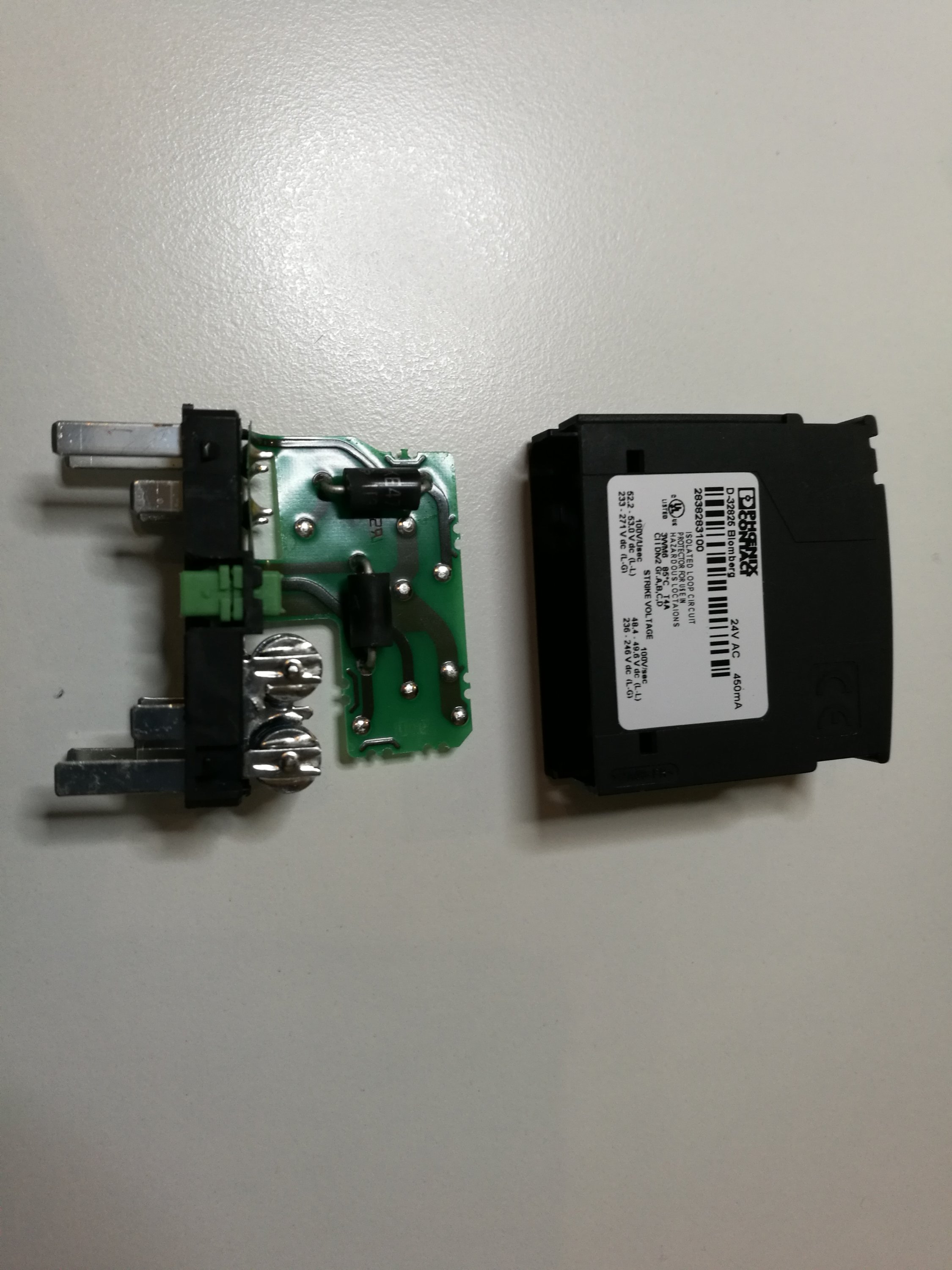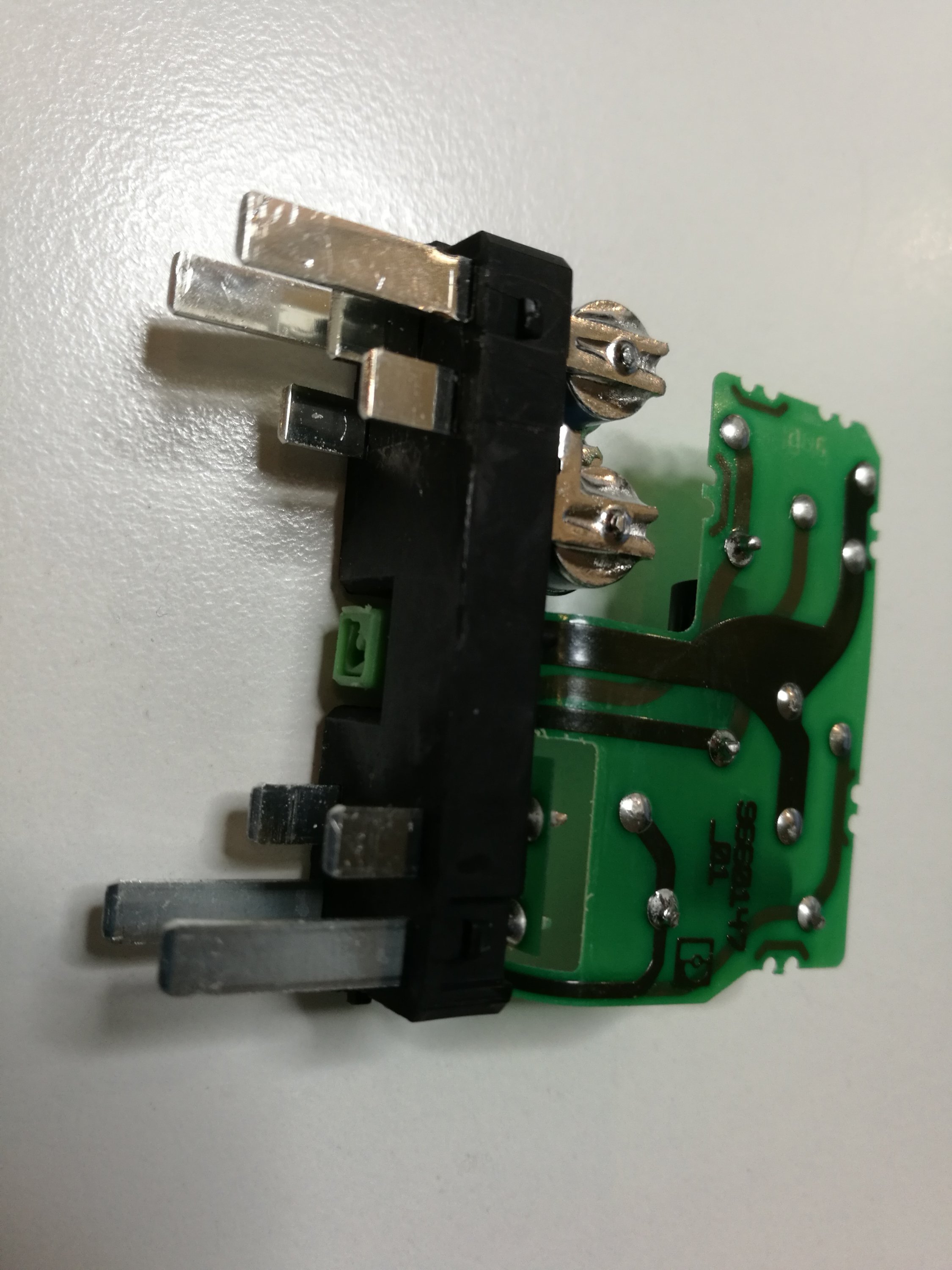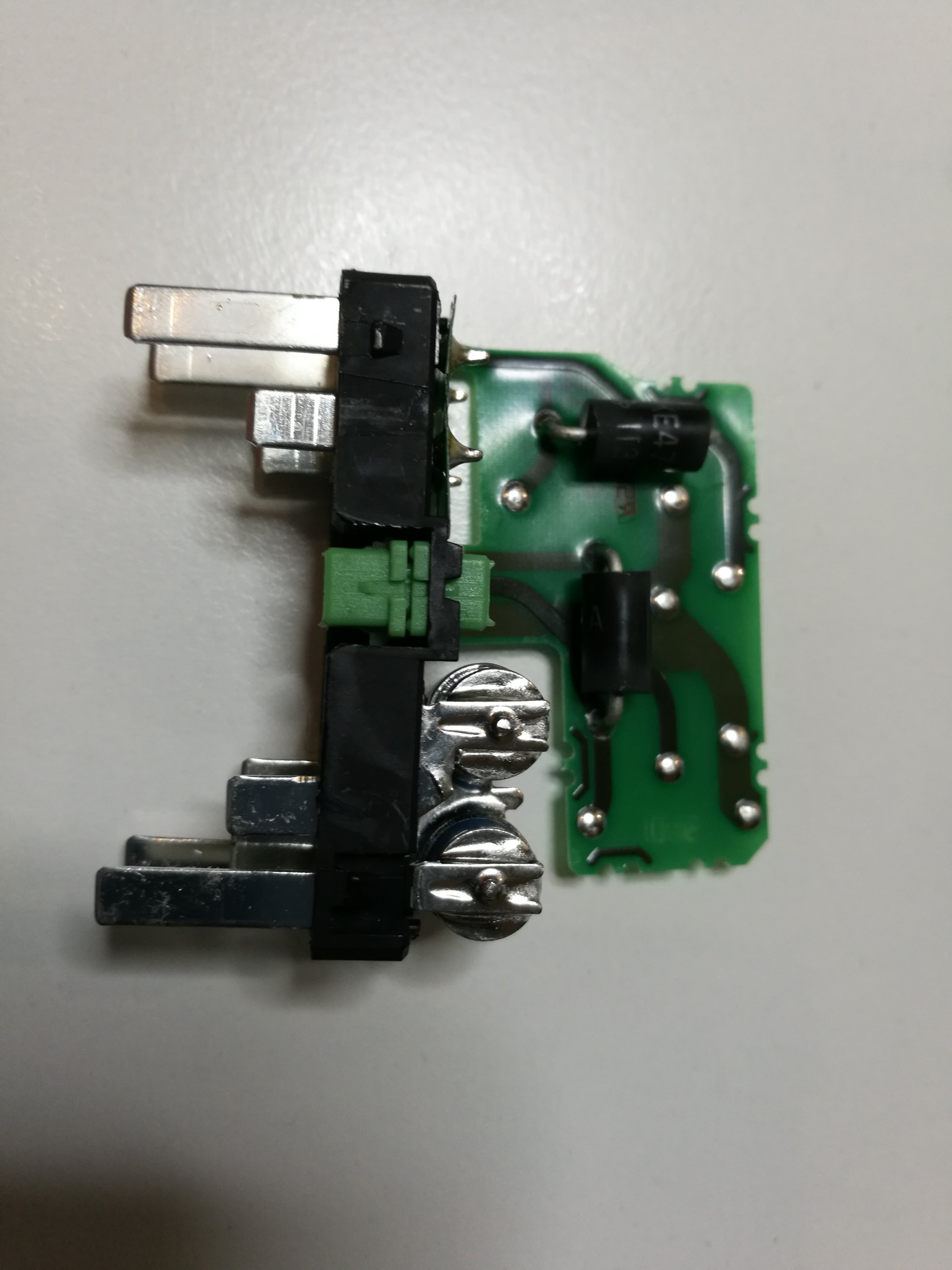 Components close-up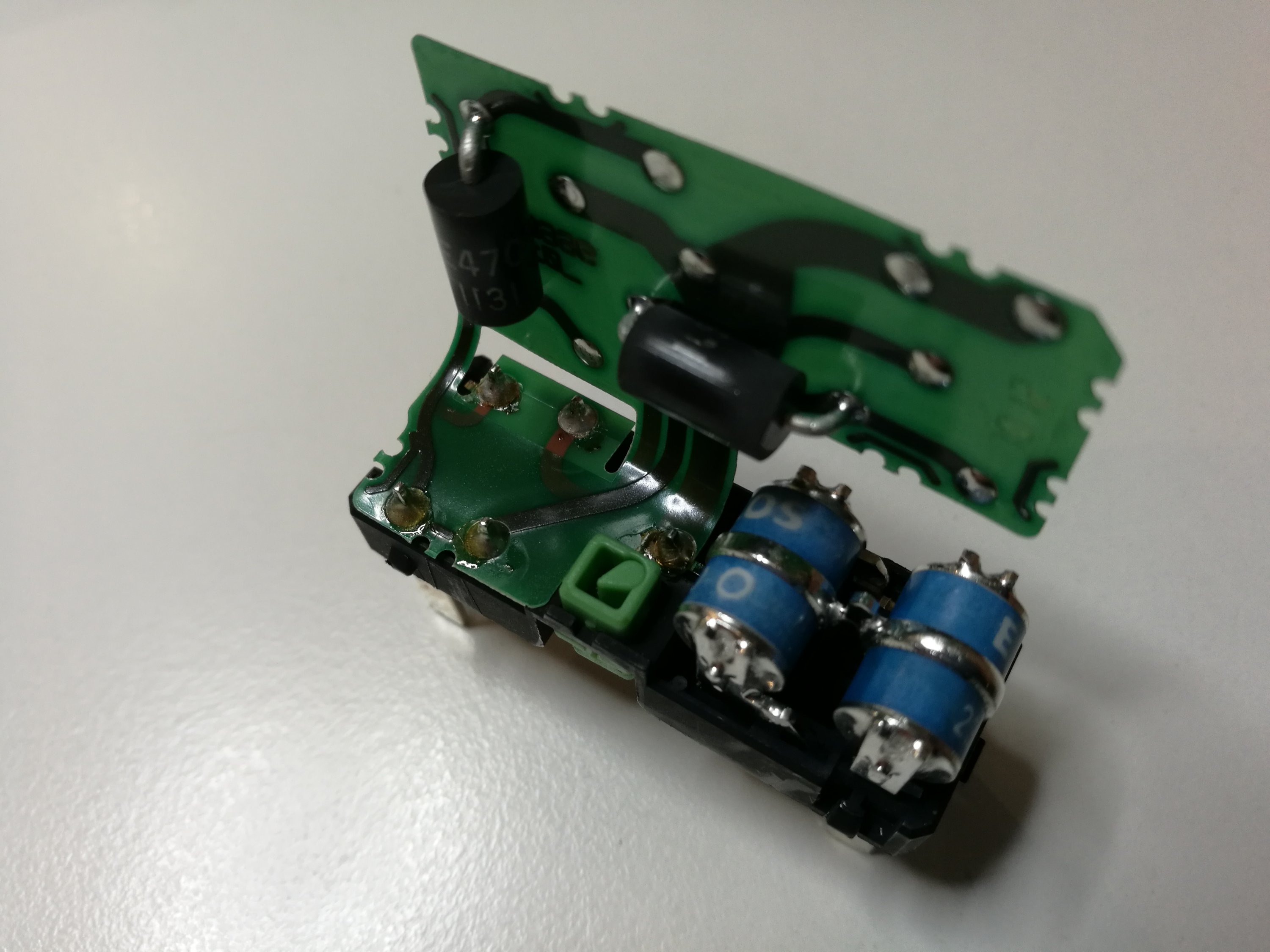 What was found was two dual gas discharge tubes ant two other over voltage protectors. The gas discharge tubes were connected to pins at one end (two protectors for two signal wire pairs).The contacts on other and go to flexible circuit board that has just those surgectors/zeners in it. Look like a bit of complicated electro-mechanical construction because it looks like just directly soldering the components to pins on bottom had done the same.