ARM's Zach Shelby introduced the use of microcontrollers for machine learning and artificial intelligence at the ECF19 event in Helsinki on last Friday. The talk showed that that artificial intelligence and machine learning can be applied to small embedded devices in addition to the cloud-based model. In particular, artificial intelligence is well suited to the devices of the Internet of Things. The use of machine learning in IoT is also sensible from an energy efficiency point of view if unnecessary power-consuming communication can be avoided (for example local keyword detection before sending voice data to cloud more more detailed analysis).
According to Shelby , we are now moving to a third wave of IoT that comes with comprehensive equipment security and voice control. In this model, machine learning techniques are one new application that can be added to previous work done on IoT.
In order to successfully use machine learning in small embedded devices, the problem to be solved is that it has reasonably little incoming information and a very limited number of possible outcomes. ARM Cortex M4 processor equipped with a DSP unit is powerful enough for simple hand writing decoding or detecting few spoken words with machine learning model. In examples the used machine learning models needed less than 100 kilobytes of memory.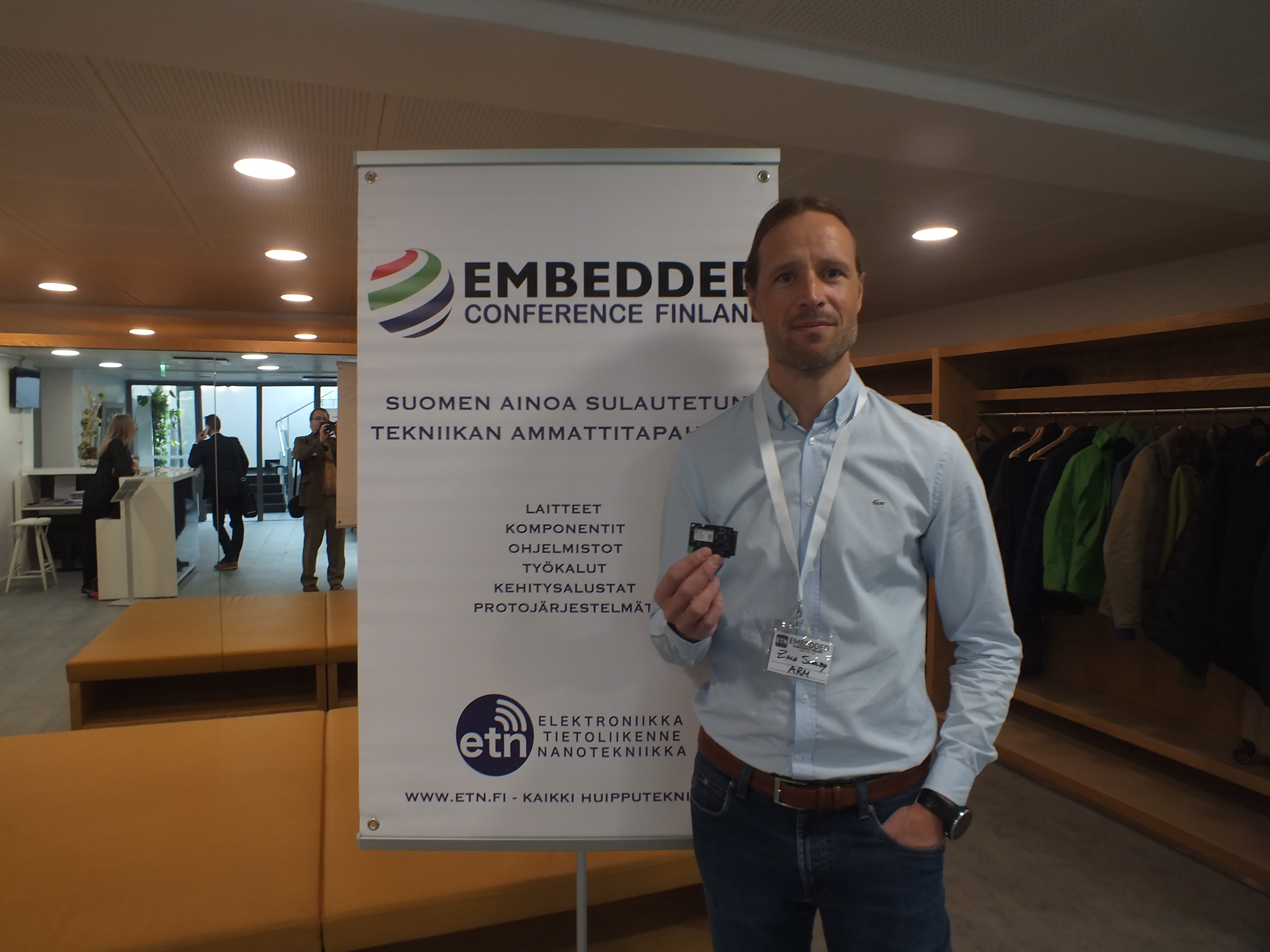 The presentation can be now viewed on YouTube:
Important tools and projects mentioned on the presentation:
uTensor (ARM MicroTensor)
Articles on presentation:
https://www.uusiteknologia.fi/2019/05/20/ecf19-koneoppiminen-mahtuu-mikro-ohjaimeen/
http://www.etn.fi/index.php/72-ecf/9495-koneoppiminen-mullistaa-sulautetun-tekniikan