Here are some 5G trends for year 2020:
It looked like 5G and wireless dominated the airways in 2019. It seems that year 2020 will be a real test for 5G if it will really take on or fails to full-fill the big expectations. It seems that 5G networks are available at some place here and there from many operators, but 5G end user devices are not yet widely available or desired. New year will bring more 5G base stations.
5G: How Much is Real vs. Marketing? Is 5G ready for prime time? Breaking down the marketing hype versus what's really going on in the industry. Marketing claims 5G is pervasive. The question is when: 2020 or is it 2025?
First, let's define 5G also known as 5G New Radio, or 5G NR:
There is sub-6-GHz 5G for the cellphone protocol that requires LTE: 5G NSA.
There is sub-6-GHz standalone 5G: 5G SA.
There is 20- to 60-GHz 5G: 5G mmWave.
It seems that 2020 will be the real test for 5G devices as the 5G device mass market has not yet really started. Samsung says it shipped 6.7M+ Galaxy 5G phones globally in 2019, accounting for 53.9% of the 5G phone market (Galaxy S10 5G and the Galaxy Note 10 Plus 5G). 2020 is expected to be an interesting year for 5G growth across the smartphone market. Increased 5G rollouts by carriers means that customers will presumably be more interested in actually buying 5G devices. One June 2019 forecast made by Canalys has global 5G smartphone shipments crossing 4G smartphone shipments in 2023.
5G will be integrated to some PCs. Dell debuts a new Latitude 9510 laptop with built-in 5G, to launch March 26.
Ericsson says they are now 5G networks leader according to Ericsson ylitti odotukset kirkkaasti: "Olemme 5g-johtaja" article. Nokia has cut its outlook for this year and next because of the need to step up its investments in 5G but 'We don't have a 5G problem,' says Nokia's head of software.
5G will be a good growing market for test device manufacturers as engineers will once again need to sharpen their skill sets and adopt new design and testing techniques. A lot of 5G Component Characterization and Test will be needed.Delivering 5G Devices to Market Will Bank on OTA Testing.
Network side needs also testing equipment. One approach being adopted to gain ground in the race to 5G involves the rapid prototyping and testing of network architectures. There is need for programmable RF devices. Industry seems to want their own private networks.
5G components are available from many sources already. The typical RF component suppliers are all providing 5G solutions: Avago/Broadcom, Huawei, MediaTek, Murata/pSemi (previously known as Peregrine), Qualcomm, Qorvo, Samsung, and Skyworks.
Challenges: Even the sub-6-GHz versions have technical issues in that the 5G target "air time" latency is 1 to 4 ms. Typical RF component manufacturers appear to be providing components that focus only on the sub-6-GHz frequency bands. The geopolitical situation relative to 5G also adds confusion to the 5G timeline.
There are many technical issues must be considered in the utilization of mmWave: mmWave frequencies travel relatively small distances. the mmWave transmitters consume a considerable amount of transmit power, providing additional challenges for battery-operated devices.
Market size: Several 5G market analyzers place the current worldwide market at approximately $40B (USD) and growing by a 57% CAGR to over $1T (USD) by 2025. With the standards still evolving, what are the likely changes that will occur by 2025?
5G in automotive: The automobile industry is experiencing exponential growth of self-driving features, and this trend is expected to continue. 5G network connections are expected to have a major influence on the development of self-driving cars making them faster, smarter, and safer. Where is car technology going in 2020?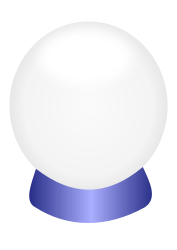 As 5G work has started for many installers and marketers, the the researchers are already thinking about the nest step Beyond 5G chips. They are already planning technologies that could enable high-speed wireless devices beyond the 5G standard.