I was pretty actively in making the Assembly computer festival event and the live TV broadcasts made them in the late 1990′s and early 2000′s (and still somewhat in some later years). Here are some tricks learned on that era:
Triax cables are used in TV broadcast industry for TV camera interconnections (connecting camera to CCU and supplying power to camera). Triaxial cables are constructed with a solid or stranded center conductor and two isolated shields. I was told (by a guy that was wondering what the heck I was doing) that national TV broadcasting company YLE typically sent their triaxial cables abroad to special company for repair.
I have correctly re-terminating triaxial cable to it's connector on the field with leatherman multitool, small soldering iron and some basic tools. The cable end was damaged on use because the connector was originally installed incorrectly (one piece was put in wrong way). This camera cable in use in on location TV broadcasting setup and was was used in 15 minutes after repair in live TV broadcast.
I also made some makeshift adapter connectors from old antenna coax connectors that allowed me to make connection to triaxial connectors. This later allowed to use coax cable testing tools with them and run coax video signal over long fixed triax cable infrastructure wiring at location.
Saving one arena event video system by building several DIY get rid of video ground loop noise boxes from parts I had in hand one night and selling them to audio/video rental company after the event. I have written about those ground loop noise reducing boxes at
https://www.epanorama.net/blog/2009/09/06/build-humbugging-transformer/ and https://www.epanorama.net/blog/2009/09/15/build-video-isolator/ and https://www.epanorama.net/blog/2010/08/12/audio-isolation-transformers/.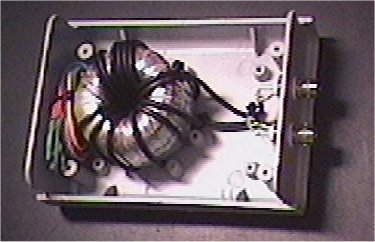 I have also built some adapters to transport video signals over twisted pair wiring as described at https://www.epanorama.net/blog/2013/09/29/video-over-utp/. I also used clamp meter to troubleshoot ground loop problems.
One other McGyver trick was tracing where some unmarked connectors on the broadcasting connection point go and mark them correctly. I used DIY signal sender and DIY inductive amplifier to trace down the other end on the BIG media cross-connection central panel (few rack cabinets pretty much full of XLR connectors). I used the circuits I have described at https://www.epanorama.net/blog/2013/03/05/cable-tracing-inductive-amplifier/ in the process.