One day I got a cheap MTester from some Chinese source. MTester is a cheap electronics component measurement device. It can detect component types and measure them. The meter has automatic detection PNP and NPN type bipolar transistors , N, P -channel MOSFET, JFET FET , diodes , two diodes, thyristors , resistors , capacitors , inductors.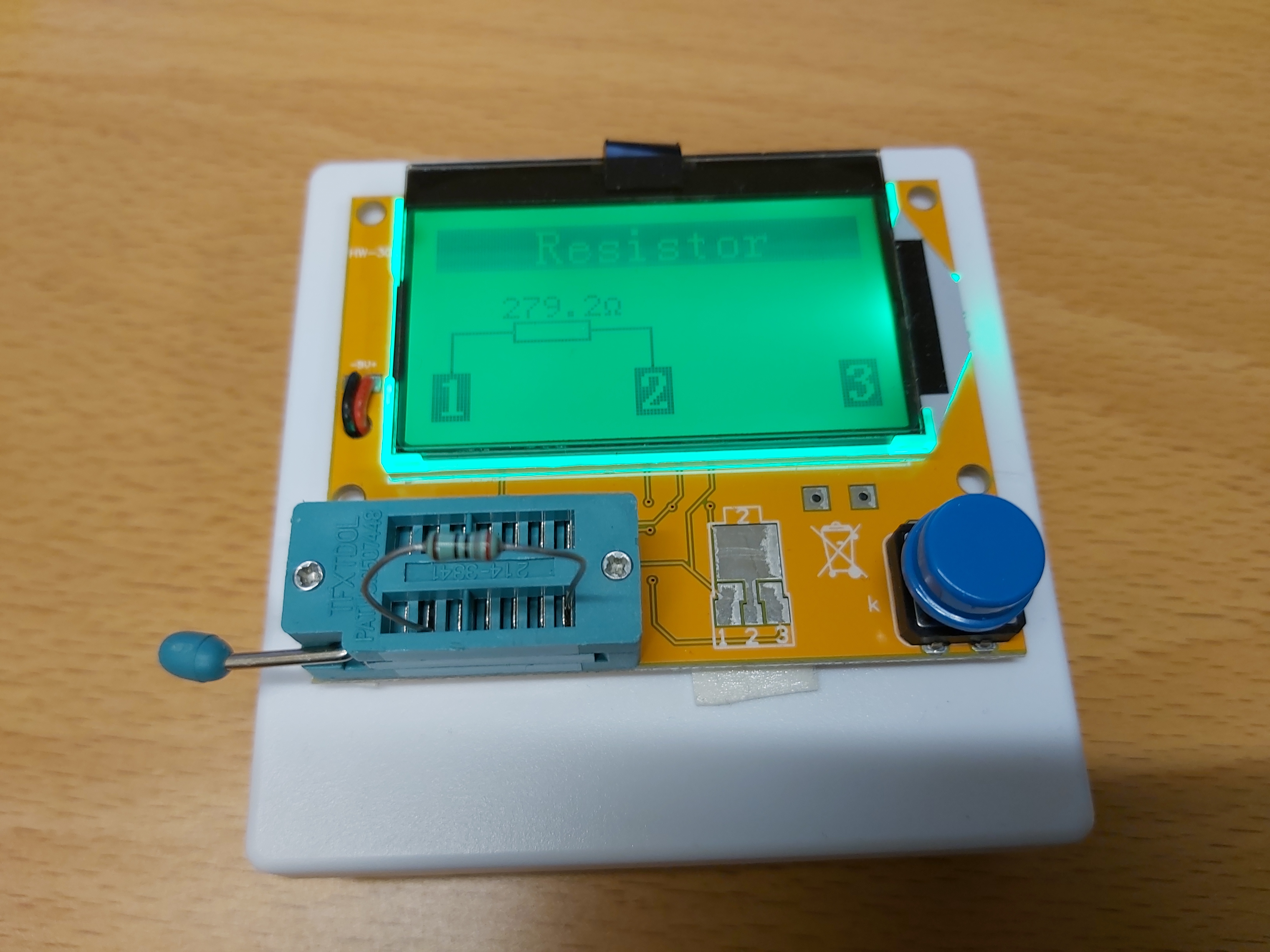 The meter features single key measurement operation: Just press key and meter does measurement automatically (determine component type and measure it's values). Each test takes typically about two seconds. It is working very well taking into account that it costs less than 10 Euros/USD on sale in circuit board format (there are more expensive cased versions). In my pictures I have installed the circuit board on the top if a small plastic box that has the 9V battery inside it.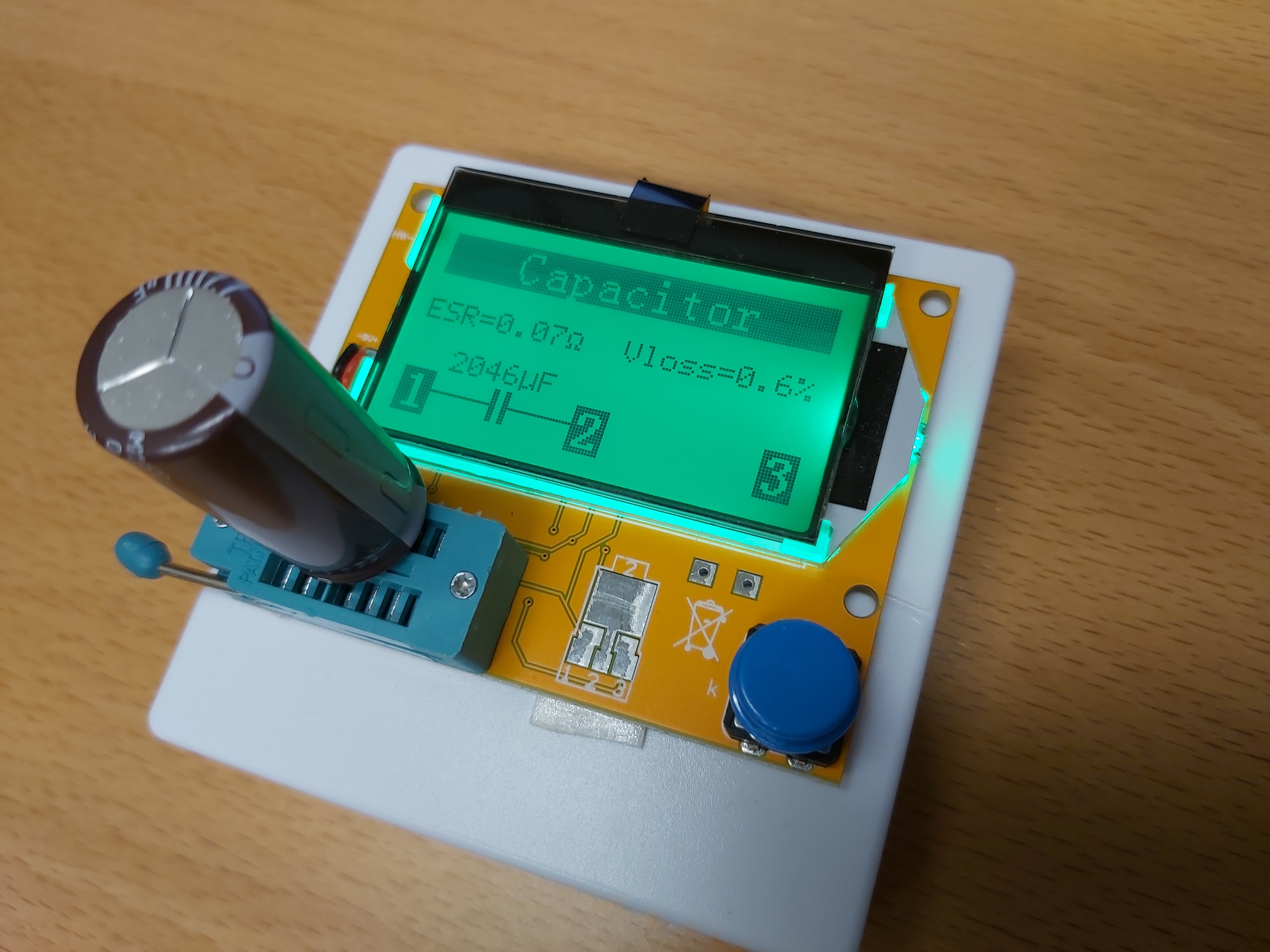 On the capacitors measurements this tester measured besides capacitance also ESR (series resistance) and Capacitor voltage loss (Vloss). Both ESR and Vloss can give you information on the quality of capacitor. The voltage loss (Vloss) is a voltage measurement taken shortly after a load pulse has charged the capacitor. The reached load voltage is lost with electrolytic capacitors after a short period of time can be caused by by a parallel connected resistor and/or internal load dispersion inside capacitor.
Capacitors with more than few percentage voltage loss are suspect to be bad. Significant voltage loss % does mean the old capacitor is drying out. Please note that paper and electrolytic (particularly the higher voltage types) will [almost] always show some Vloss though, regardless of their state.
What is the hardware that does those test wonders? The display uses 12864 lcd LCD (128 * 64 characters) and the microcontroller is Atmega328 (same as in Arduino Uno). The device can be powered with 6FF22 9V Battery,
Here are some videos on this tester:
EEVblog #1020 – Is A $7 LCR / Component Tester Any Good?
LCR meter – MTester T7 – Transistor tester review
Component tester review/demo (MTester)
Links to more information:

MTester no version on LCD – how to check the version?
Transistor Tester (MTester) talks about reflashing this type of tester with a new MTester firmware.
If you get a circuit board, bit want a case for it, check out Search Engine for 3D printable Models for "mtester" – at the time of writing it found 15 printable 3D Models.