Arduino Celebrates 10 Million UNOs, Launches the Tiny Collectable Arduino UNO Mini Limited Edition
https://www.hackster.io/news/arduino-celebrates-10-million-unos-launches-the-tiny-collectable-arduino-uno-mini-limited-edition-12793b2461f9
"The iconic board, which first launched back in 2010, has become synonymous with Arduino itself,"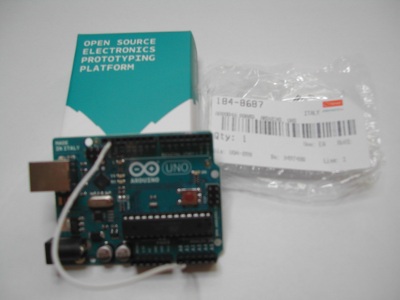 Major sales milestone gives birth to a compact UNO clone, finished in eye-catching black and gold — and even boasting castellated pins.
The first tweak is immediately visible: The iconic Arduino color scheme has shifted to a black-and-gold finish, while the footprint of the board has shrunk to half the size of its predecessor — which does, of course, mean that the Arduino UNO Mini isn't directly compatible with shields designed for the original UNO, despite mimicking the infamous spacing of its pin headers.
Another tweak is a shift to USB Type-C, in place of full-size USB Type-B. Elsewhere, the specifications are unchanged.
The UNO you know and love, in a brand new mini form factor: 34.2mm x 26.7mm x 8mm worling collectable item.
https://store-usa.arduino.cc/pages/uno-mini-le?selectedStore=us