Millenium DI-E is a DI Box. It is pretty much the cheapest (around 12 Euros) DI box you can find that still does it's job acceptably. The unit is passive and has ground and ground lift. IT allows you to select to use the input with either an instrument or speaker level signal.
Here is technical information from Thomann Millenium DI-E page:
Passive DI Box
In metal housing
Max. input level +10/ +50 dBu
Ground/ lift switch
With integrated switchable resistor network for extremely high input level (e.g. guitar box)
XLR output
Dimensions (W x D x H): 100 x 130 x 40 mm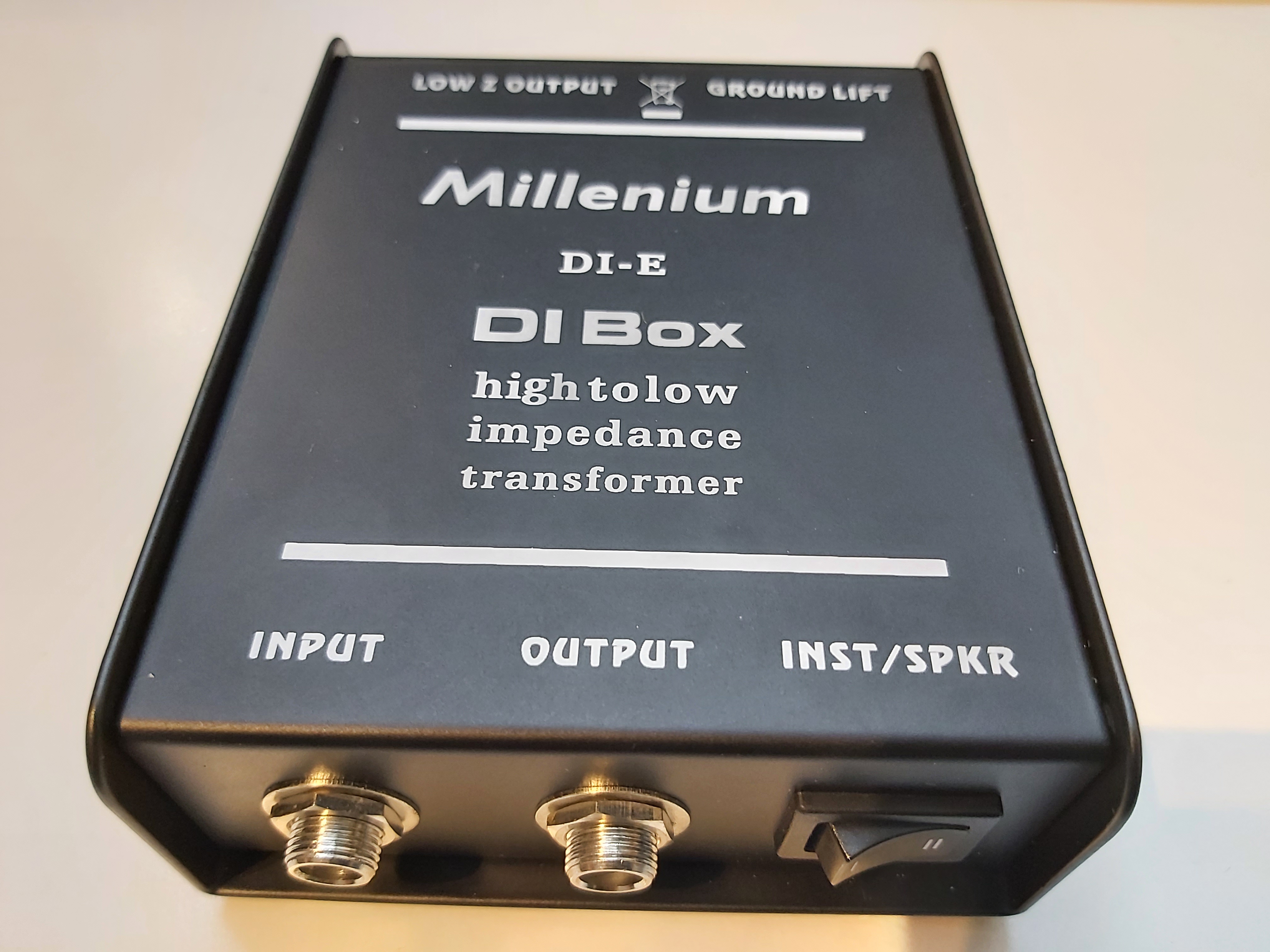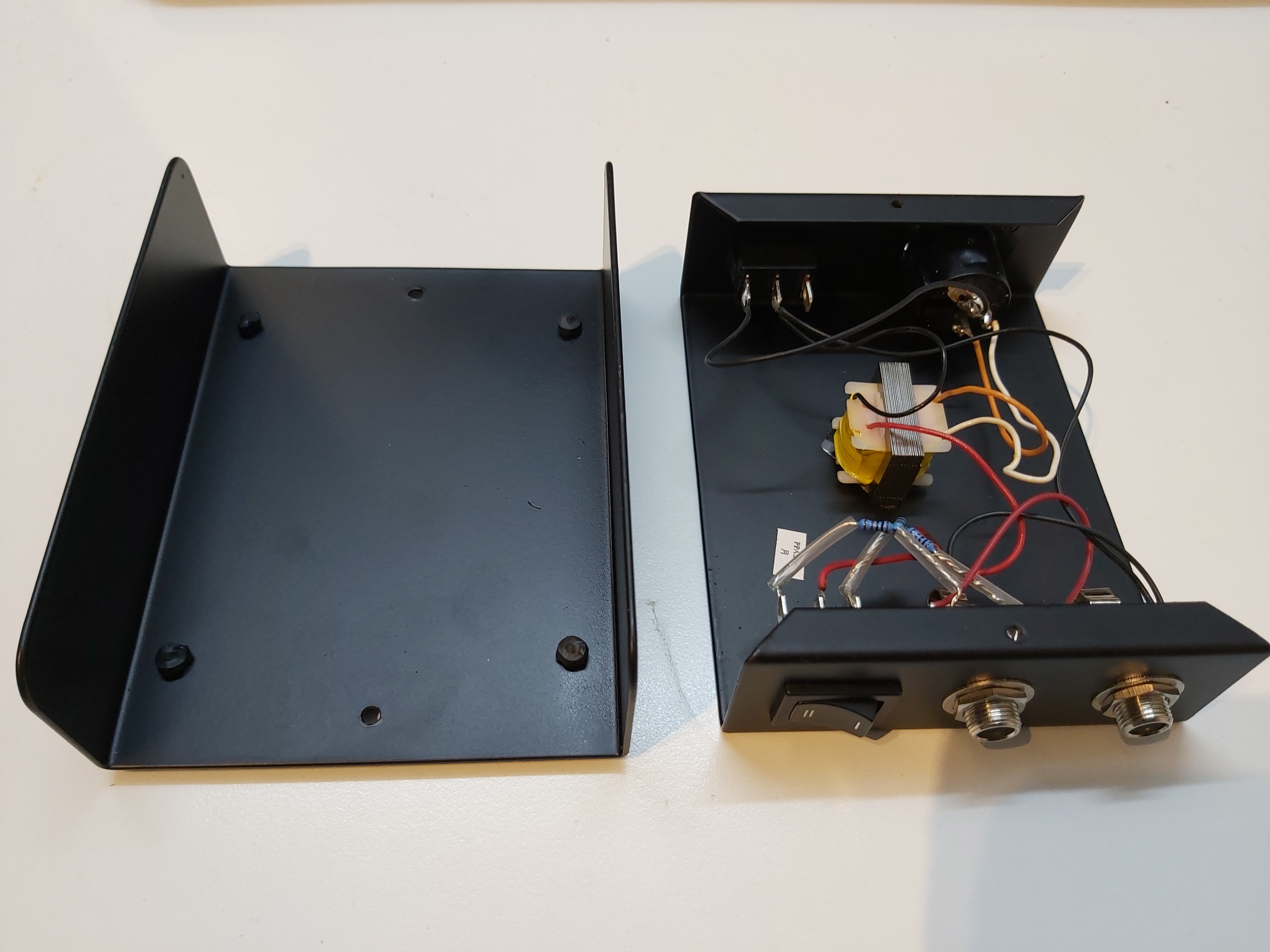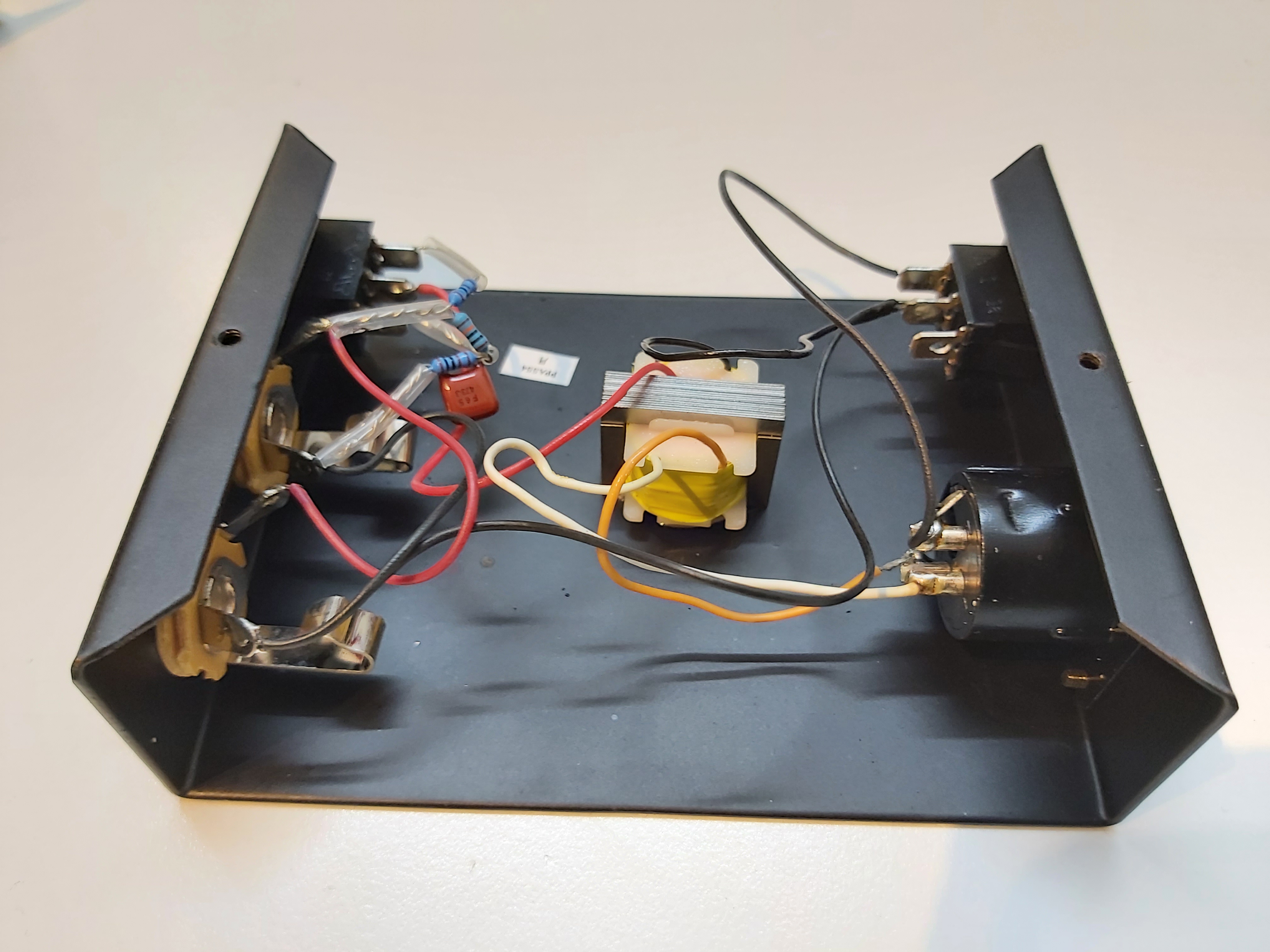 This direct box is the cheapest passive exists at Thomann's and perhaps anywhere. It is simple and sufficient. Sound quality sufficient for most needs. No need to put more expensive for the majority of uses. This DI-box is economic doing its job well. Everything that is most basic, an entry, a low output Impedance, output (link), two buttons is called ground lift and instrument / speaker.
It is intuitive to use: You plug the guitar (or keyboard) jack on the base, and an XLR microphone cable with symmetrical signal and lowered impedance (microphone level) is fed to the console. A second Jack socket in parallel allows the guitarist to plug in his amp.
The box has two switches: ground lift and a switch to toggle between instrument/linelevel or speaker level input. The box supports parallel connection to the speaker of a guitar amp.
If it works it works. But how it exactly works?
Let's get the idea on the circuit. I found this picture of newer version that shows the basic wiring of the unit at Audiofanzine review: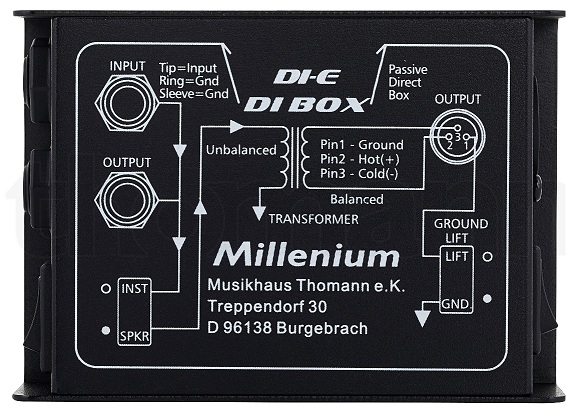 Here is view what is inside it (was pretty easy to open with just opening two screws on bottom).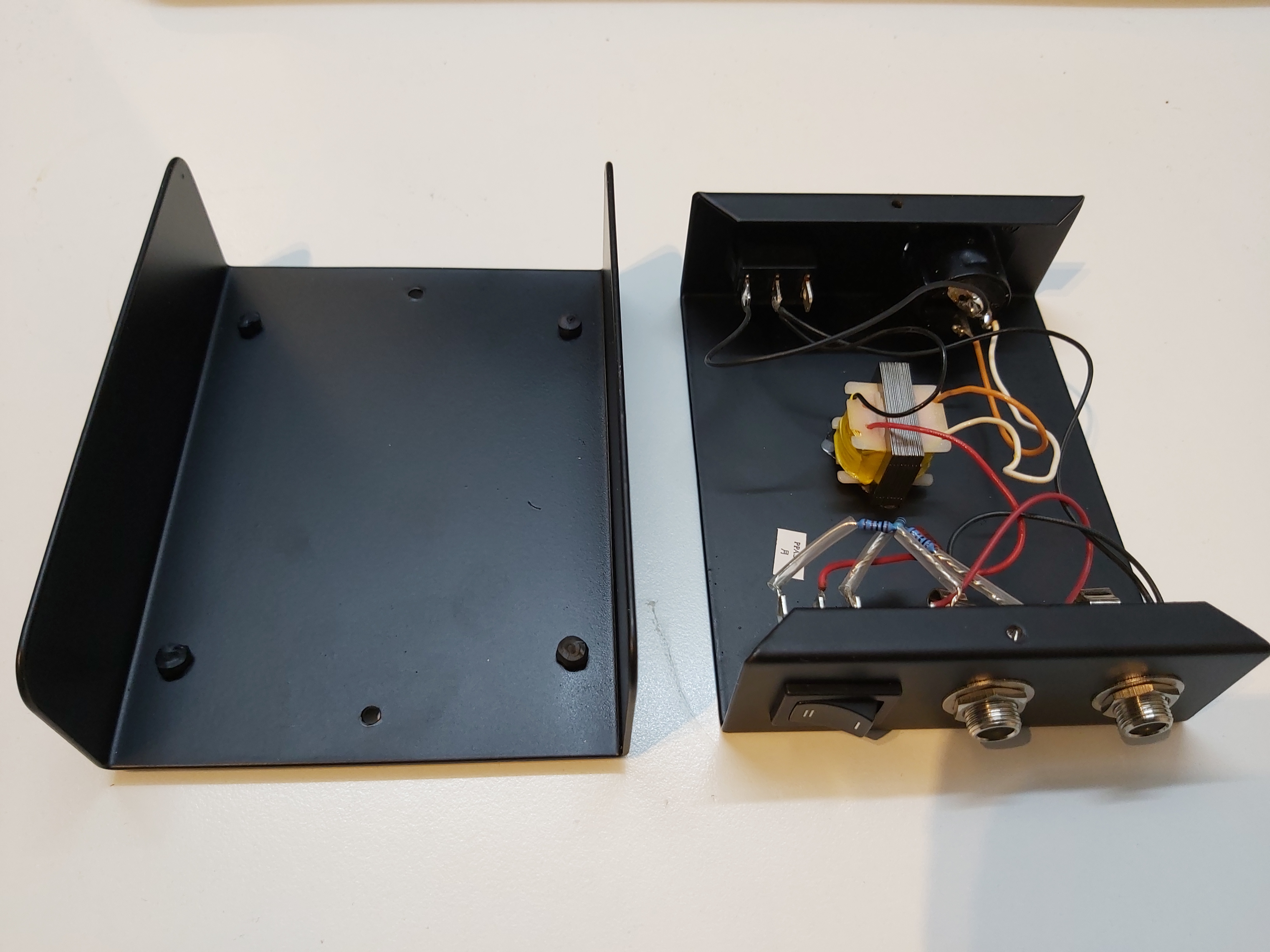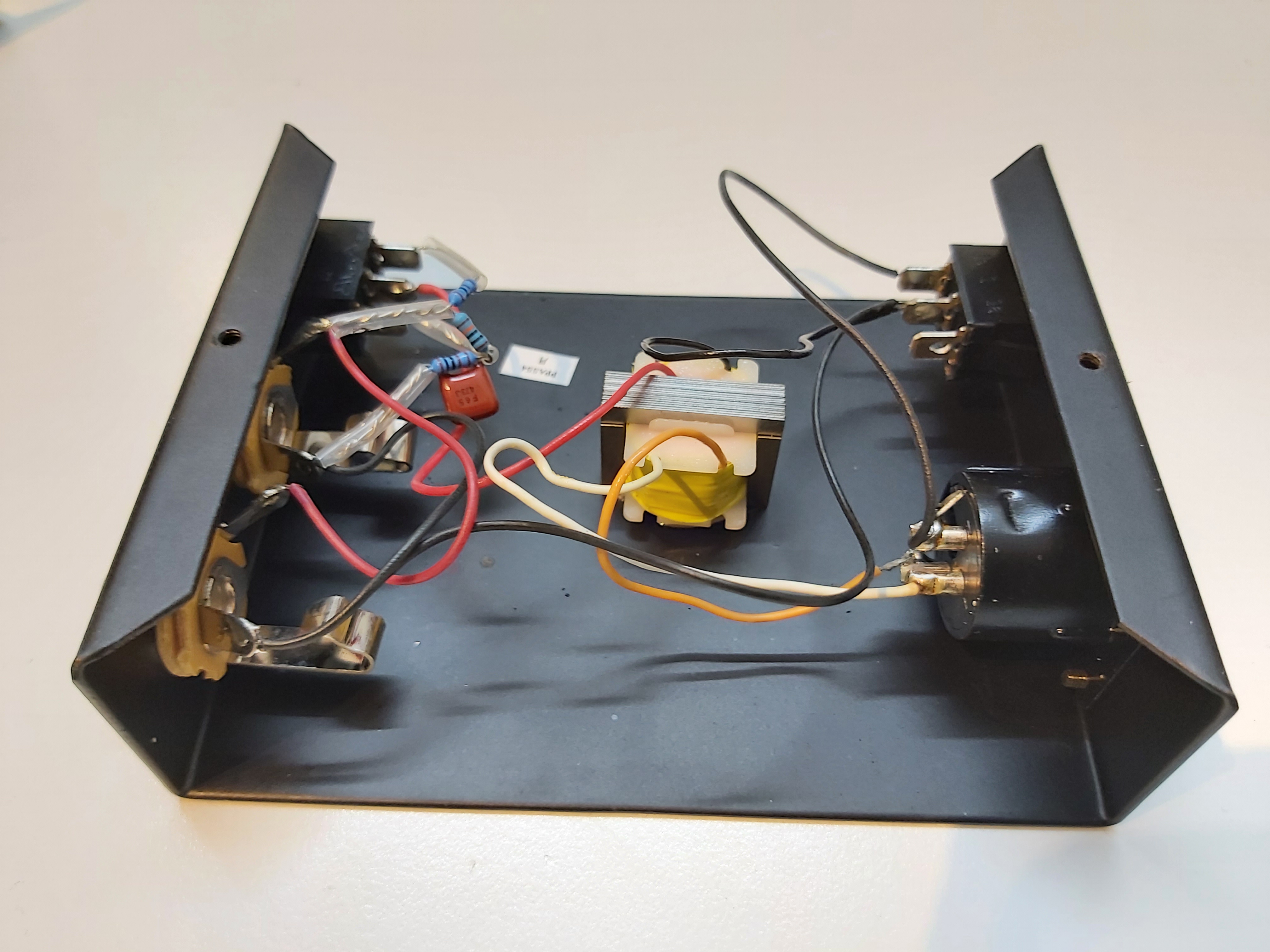 Georgeaudio Millenium DI-E page has a circuit diagram of the unit (without componenet values):
For component values the resistor highest up is 1 kohms. The lower resistor divider seems to use resistance values of 100 kohms and 380 ohms. The capacitor has marking 473J which means 47 nF. When comparing the circuit inside box and what is drawn here, it seem that the capacitor was drawn wrong on this circuit diagram (should be drawn between ground and signal going to transformer in parallel with 380 ohms resistor).
Because it is a simple passive DI, it can be used reverse in replace of an (expensive) re-amp box.
Well, if you want the ultimate in terms of its fidelity, an active box would be better because I do not guarantee the quality of small internal transformer.