There's no doubt that the audio visual industry has proven its ability to survive and thrive in trying times. Global events have facilitated the rapid evolution of audio visual technologies, and these only continue to advance. Here are some audio visual trends for 2022 collected from many sources (click the link colored to text to get to the information source):
Growing consumer demand for audio content: People are listening to all forms of audio content: news, music, podcasts and books. Nielsen reports 75 per cent of people working from home are streaming music every week, with 40 per cent tuning in daily.
Rapid smart speaker adoption: Smart speakers and voice assistants are becoming common home appliances. One-third of U.S. households are equipped with smart speakers and 44 per cent of U.S. adults use voice assistants. Smart speakers let listeners to respond to ads using voice commands. Consumers are rapidly embracing voice to access information, entertain themselves and shop. The ability to instantly answer consumers' questions and help them solve problems is becoming a key advantage for marketers who lean into audio.
Digital Audio is becoming multi-devices: Historically, digital audio has been widely consumed via mobile devices; it can now also be launched from a variety of new technologies including tablets, connected speakers, TVs and even smart watches.
Prosumer audio: Prosumer audio gear has remained on a steady upward curve over the last few years. With podcasting, live streaming, and at-home work solutions more popular than ever, it's been a fantastic few years for prosumer audio sales. Their need for reliable, slightly elevated gear to take their content to the next level is proving highly profitable for certain companies.
Social sound: Audio fans are getting more social than ever, thanks to new apps that allow like-minded users to communicate without the screen fatigue or doom-scrolling associated with photo and video-based social networks.
3D audio: Spatial or 3D audio has firmly found its footing in the video game industry, with Sony and Microsoft's next-gen consoles both natively supporting the feature.
Content Still Rules: Audiophiles are fiercely loyal to their favorite DJs, hosts, podcasters, artists and stations. As a result, they're spending more time than ever listening to audio daily. Listeners consume programming on their own terms.
Streaming rules: Streaming music now account for more than 85% of all music enjoyed. Only 6% of music is now downloaded, even less than is physically purchased in the form of records, CDs, or the last tapes.
TikTok has caused a seismic shift in the world of content creation, skewing it ever further into a mobile-first industry. To capitalise on the market, more and more mobile-friendly gear is being created, forgoing the need for hundreds of adaptors and plugging straight into AUX, USB-C, or iPhone ports (or working wirelessly).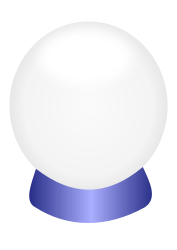 Many amplifier technologies in use: While classic class AB amplifiers are more and more often replaced with class D amplifier technology, there is still special audiophile markets for class A amplifiers and tube based amplifiers. New technology just coming to the class D amplifiers are GaN-based audio amplifier powered with switch mode power supply. They promise premium audio systems with good sound quality in a small and light format.
Vinyl records: Vinyl is here to stay, it seems, despite all technological advances that would have seemed to threaten it. Vinyl records (and coincidentally, cassette tapes) are selling like hot cakes again. Vinyl sales have been steadily rising for some time, but in 2020 for the first time in 34 years, vinyl has surpassed CD sales.
Streaming has killed CD: CDs sales are continuously and quickly declining thanks to streaming and music flash drives.
The race to wireless zero latency: Companies around the world are racing to find a solution that all but eliminates latency from wireless audio, removing the need for cables in an increasingly space, waste, and aesthetically-conscious world.
Green screens: As events become more hybrid, green screens will play a significant role, enabling speakers to be placed directly in the content becoming part of the message. Green screens are a great cost-effective way to insert branding and infographics, which works perfectly for online events and we will see them become adopted further for conferences. There are also cameras with depth sense features and software that can use pretty many background for green screen type effects without building a real green screen.
Hybrid events: Events have had to embrace the constant mix of who can attend, who can possibly attend and who is not afraid to attend and as such have flipped to hybrid. Although not necessarily an AV trend, hybrid events are unsurprisingly on the increase as people work from home and corporate travel is halted. In those events content needs to be clear and targeted to get the information across efficiently. There is demand for standalone apps that can enhance hybrid events such as Slack, Slido and Survey Monkey.
4k UHD: We will see more quality content produced in 4K UHD to ensure graphics can stand up to the state-of-the-art vision sources that are being employed in venues. If you are not creating content in 4K UHD then you are not taking advantage of all that is available to project your message.
Touchless Environments: COVID-19 has accelerated the desire for automation and touchless environments from a nice-to-have to a must-have. They minimize the amount that people come into contact with shared surfaces. Following the throes of COVID-19, it appears that touchless building controls are here to stay.
Remote Control And Remote Management: We're seeing an increase in demand for remote management software that allows one person, or a small group of people, to log into a remote system and review the status of a set of classrooms or meeting spaces. Increasingly in 2022, companies can implement remote monitoring and maintenance for audio visual systems to support the advancement of technology. Whether your organization is expansive or small, remote audio visual support teams can significantly reduce operating costs for your business.
Live Streaming: As more people look to tune into events from home, we're seeing an increased need for equipment that supports live streaming.
Video Walls: In many commercial spaces, there's often a need for a large video display. In past years, many spaces have opted for projection screens as opposed to large LCD displays or video walls, solely because the cost was much lower. The price of video walls getting close to similar to a projection screen, and the benefits almost always outweigh the slightly higher cost.
Service And Maintenance: As more commercial spaces look for ways to save, there's been an increasing demand for AV integrators to handle service and maintenance in order to maximize the lifespan of AV products. Businesses are focussing on reducing the overhead costs associated with maintaining and installing the equipment. Companies having expertise in sectors other than AV cannot have a dedicated team to manage and monitor their AV equipment.
Snake oil: Many audiophiles are infected by the snake oil curse, which causes them to chase endlessly after what is supposedly better sound reproduction. Audio interconnect and speaker cables have become a profitable business built on imaginative marketing and misinformation. This market now extends into power cords, HDMI, and optical cables. Untold sums of money have been wasted on the fanciful claims of cable vendors. There is lots of ridiculous pieces of pseudo-audiophile nonsense out there. Try to avoid this bullshit in 2022. Try to to restore peace of mind, and the enjoyment of music.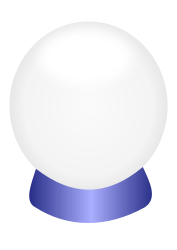 Hybrid environment: Although some employees are returning to the office, it is doubtful that society will return to an entirely on-site work environment. Remote workspaces from 2020-21 on will now be 'Hybrid' (home and office). AV technologies are playing a crucial role in creating a modern working environment. Hybrid technologies are changing their form, we had just a Skype call before the pandemic and now we have Zoom, Microsoft Team Rooms, Google Meet, etc with more advanced features allowing space for seamless collaboration and communication. Hybrid environments are expected to go beyond that with continuous innovation and development. Remote employees, distant customers, healthcare providers, and educational institutions can utilize unified communication solutions. It is now increasingly important to adopt technologies that make collaboration easier. At one time, frequent video communications, online learning, and compact hardware design were ambitious audio visual innovations that were hard for people to imagine. Today, they're top priorities for business, educational, and religious spaces of all types, and are critical to how people interact in those spaces.
Silent Video Gains Momentum: It's estimated that 85% of short videos viewed on Facebook are watched without sound. Yet as much as 41% of video would be incomprehensible to viewers without sound. Video marketers are using captions, context and other "no-audio" tactics to convey information.
Social Media Goes Video-First: video content is one of the internet's main attractions. Users are being drawn to video-first platforms. One of the most common reasons people use social media is to view video. But with video streaming set to be as much as 82% of total web traffic by 2022, the importance of video content to marketing strategy is massive and still growing.
Digital audio: Digital audio consumption accelerated in 2021 and commercial engagement followed the audiences. In 2022 we foresee three key commercial trends in the digital audio space: Data-led targeting capabilities provide a powerful way to get advertising cut through, Creativity is a constant rather than a 'trend' in advertising and Audience Growth is attracting new advertisers. Programmatic audio is divided into three main supply sources – music streaming (through suppliers like Spotify), podcasts (the biggest opportunity for brands), and online broadcast radio (now more attractive with the addition of data overlay opportunities). Amongst these audio heavyweights we can see emerging innovation in the form of conversational and actionable audio ads.
Virtual and Augmented Reality: Although virtual and augmented reality first entered the public consciousness via video games or social media filters, they are now infiltrating every aspect of our lives. Given the rapid evolution of technology, it is inevitable that these advancements will impact the audio visual industry. Companies specializing in the development of VR and AR technologies are noticing an increase in interest from educational institutions wishing to create an enhanced learning experience. Within the healthcare sector, VR solutions are assisting healthcare professionals with socializing medically isolated patients. Virtual reality has been in development within the audio visual industry for many years. In 2022, virtual reality is becoming mainstream. Or at least tries.
Shift from linear TV to streaming: Video streaming goes beyond traditional TV viewing for people under 45. The lion's share of viewing by those over 45 is still grabbed by linear television.