Arduino IDE 2.0 has moved to stable and is available for download! It features a modern editor and provides a better overall user experience thanks to a responsive interface and faster compilation time.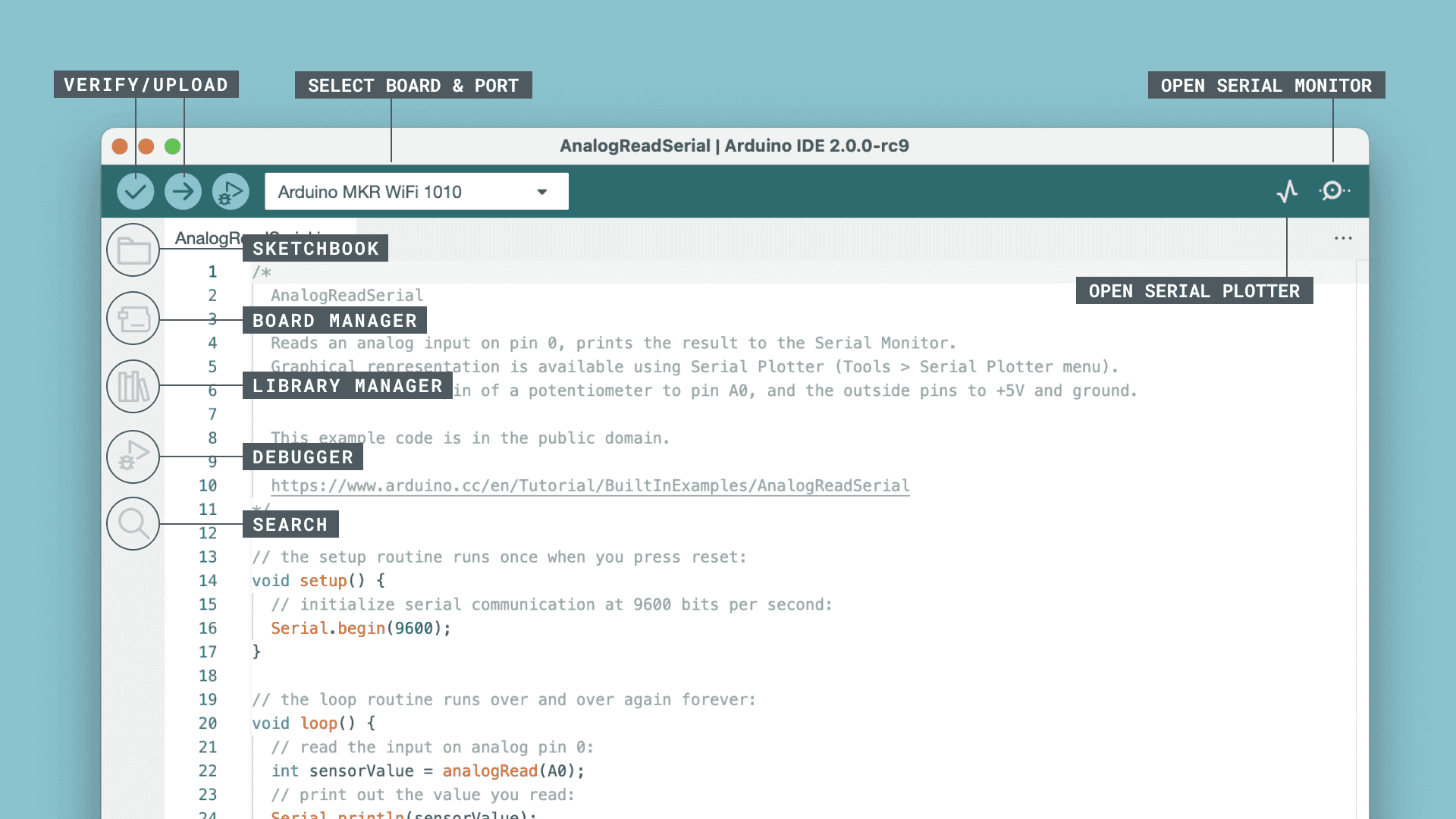 Check out welcome Arduino IDE 2.0 and https://blog.arduino.cc/2022/09/14/its-here-please-welcome-arduino-ide-2-0/ and take a look at Arduino IDE 2 Tutorials to discover and learn all the new features of the Arduino IDE 2. Arduino promises that Arduino IDE 2.0 kis faster and more powerful programming tool than previous versions. The Arduino IDE 2.0 is an improvement of the classic IDE, with increased performance, improved user interface and many new features, such as autocompletion, a built-in debugger and syncing sketches with Arduino Cloud.
The Autocomplete Feature is designed to make your code-writing experience faster and more pleasant. The autocompletion tool can be a real time-saver, while also helping you develop an understanding of a programming language. And in cases if you don't want to use it, you can easily disable and enable it as you want (navigate to File > Preferences).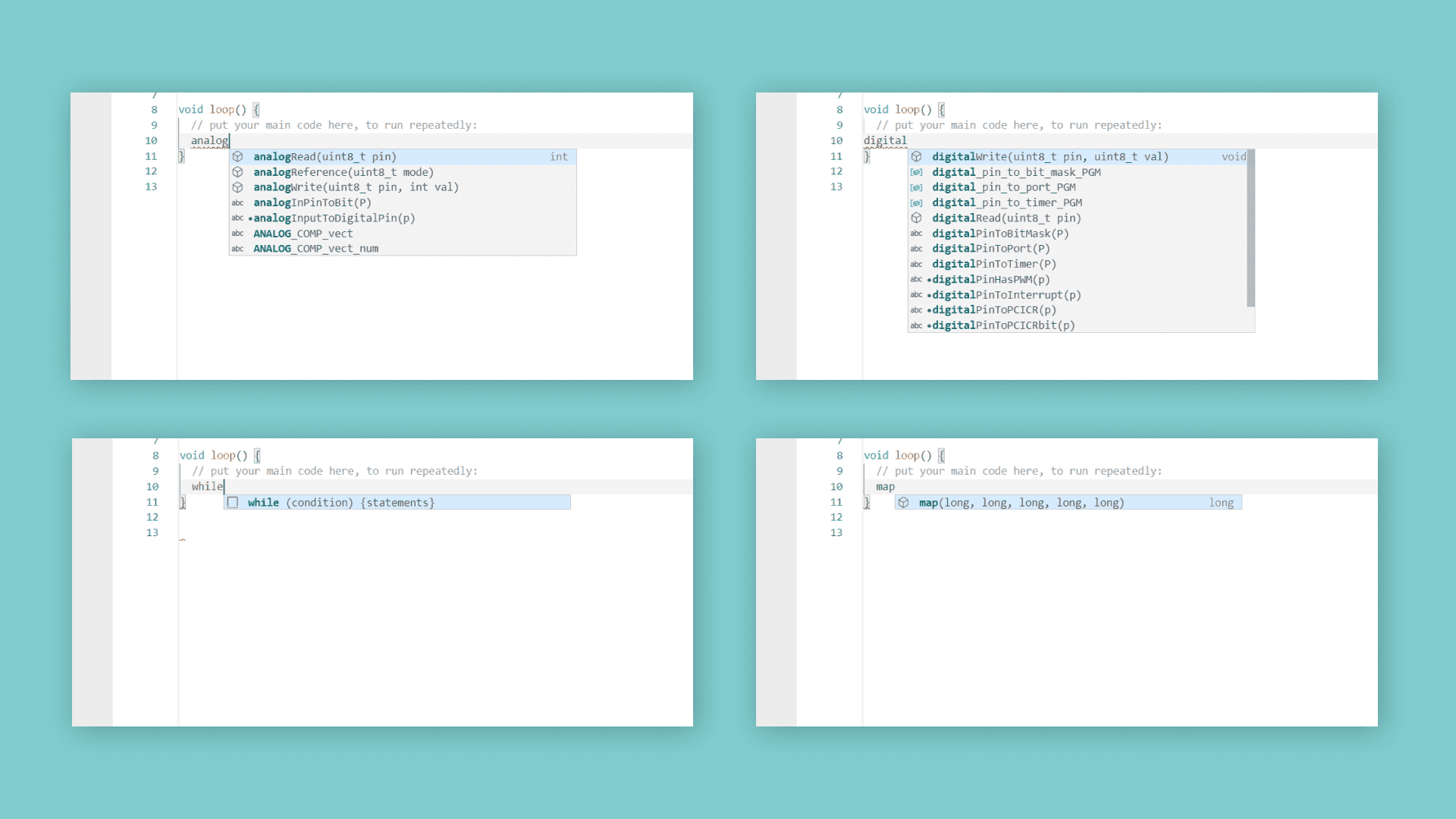 For people who work on multiple computers or want to store their Sketches securely in the Cloud, the Remote Sketchbook integration could be a really useful feature. For now, all the sketches you have in Arduino Cloud and Arduino Web Editor can be edited in IDE 2.0. If you don't have Arduino IDE 2.0 installed on all your machines, just open the Arduino Web Editor and you can code from your browser in the online IDE with access to all your sketches and libraries. You can also work offline and sync later if you want to work that way.
Dark Mode is for those programmers that are feeling the strain from the traditional Arduino IDE editor white text background.
The IDE 2.0 features a richer Serial Plotter that is a versatile tool for tracking different data and variables which are received from your Arduino board.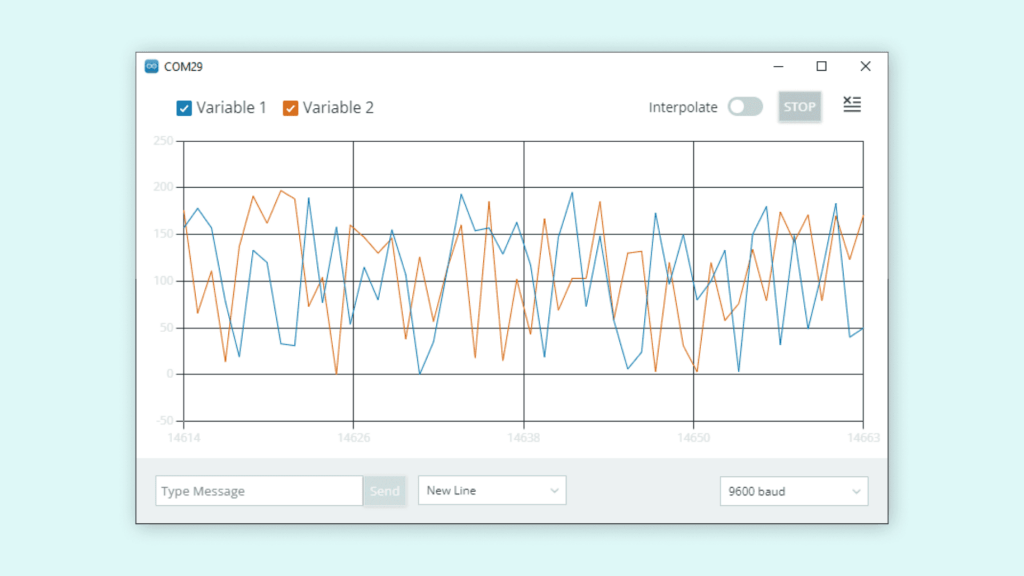 Debugging with the Arduino IDE 2.0 is a newly introduced feature. A debugger is a software tool which is used to test and debug programs. It basically goes through a program in a controlled manner, with the help of a hardware interface which can help navigate through the program's execution. The debugger is compatible with all SAMD boards (but not older classic Arduino UNO and other boards). Arduino Zero board or Atmel-ICE and J-Link debuggers hardware to use the feature. With most boards you will need that hardware debugger device, but he Arduino Zero does not require any additional hardware, as it already has a built-in debugger. In order to use the Debugger, we need to upload a sketch to our board first, making sure that the built program will be optimized for debugging.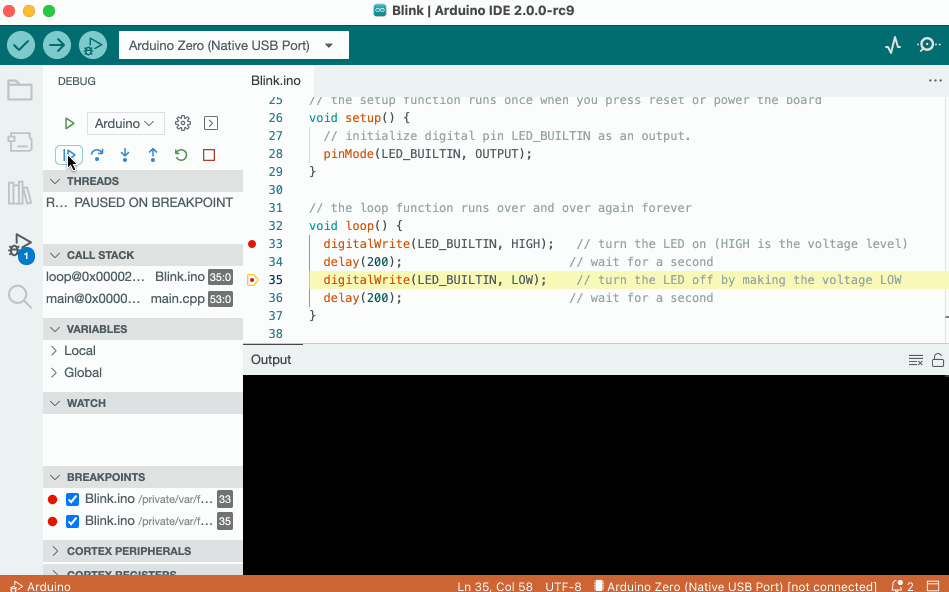 Why not just download the Arduino IDE 2.0 to your computer. It is available for free for Windows, macOS and Linux. Check out a quick guide on how to install the IDE 2.0 on your operative system.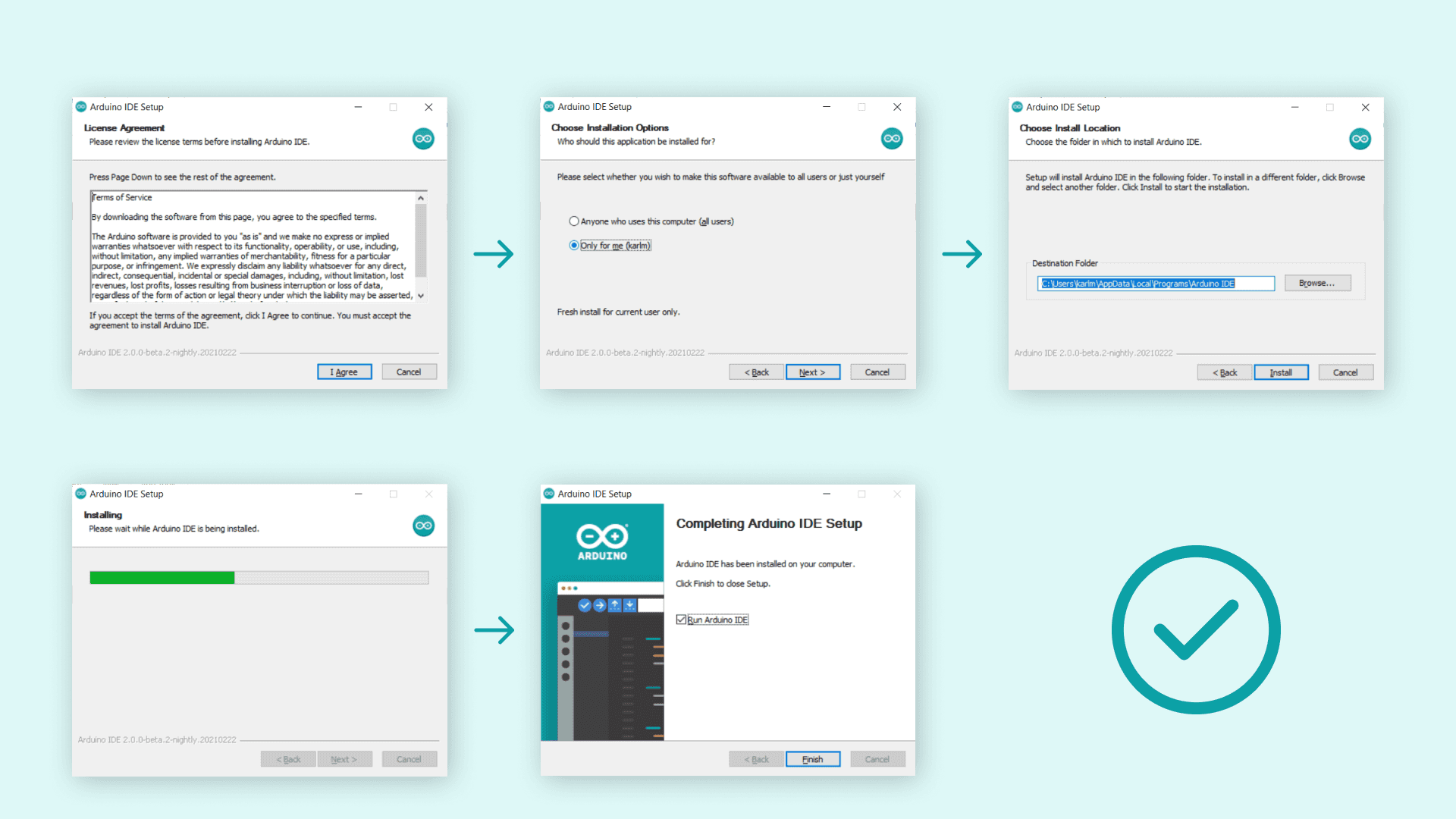 Getting Started with Arduino IDE 2.0 is an introductory guide what to do with the Arduino IDE 2.0 when you have it installed. Take a look at it next and start experimenting.

The new IDE is based on the Eclipse Theia framework, which is an open source project based on the same architecture as VS Code (language server protocol, extensions, debugger). The front-end is written in TypeScript, while most of the backend is written in Golang.