http://interestingengineering.com/really-take-run-world-off-renewable-energy/
With electric power establishing itself even further into our modern society, generating it is becoming an even more complex issue. As we seek to find a sustainable power source, we are naturally drawn to the thought of renewable energy. However, the question remains, what would it really take to run the world completely off of renewable energy?
Researchers from Stanford and UC Davis engaged in an analysis of current renewable energy technology few years ago to examine what would be needed to run the world off of sustainable energy.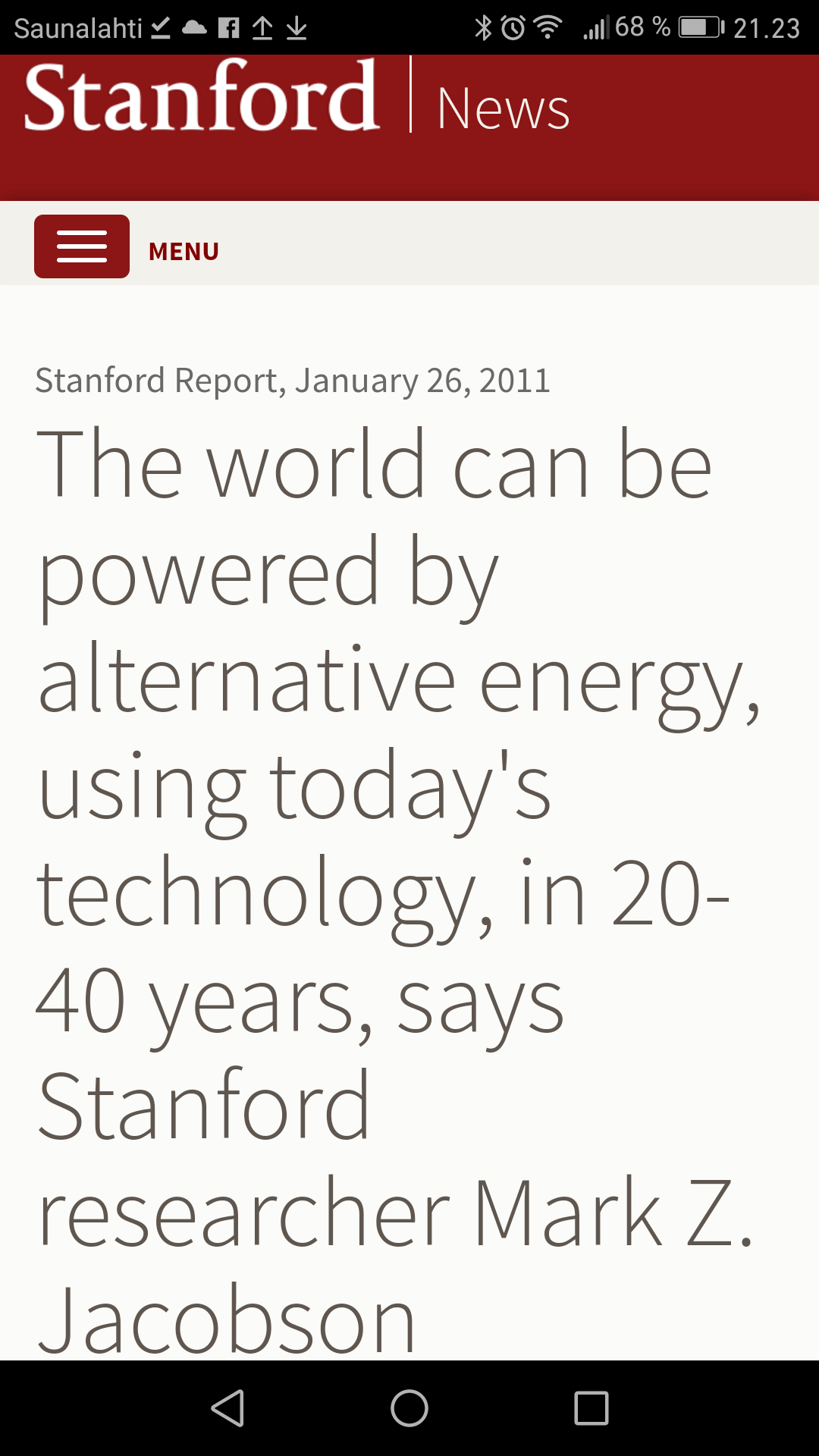 http://news.stanford.edu/news/2011/january/jacobson-world-energy-012611.html
Their plan calls for using wind, water and solar energy to generate power, with wind and solar power contributing 90 percent of the needed energy.
The researchers approached the conversion with the goal that by 2030, all new energy generation would come from wind, water and solar, and by 2050, all pre-existing energy production would be converted as well.

One of the biggest hurdles with wind and solar energy is that both can be highly variable.
"One of the most promising methods of insuring that supply matches demand is using long-distance transmission to connect widely dispersed sites," said Delucchi.

Use the off-hours excess electricity to produce hydrogen for the industrial and transportation sectors.