Lego Holiday Ornament page shows how to build a set of fun holiday items with Lego. The first object you will tackle is an ornament for your tree. The project web page contains model file for free Lego Digital Designer 4.0 software.

Geek Christmas Ornaments: Part 9 web page shows how to make keyboard circuitry sheet Christmas ornaments. Just take apart an old keyboard, remove the flexible circuit-board sheet from under the keys and cut them to right size pieces to make interesting looking ornaments.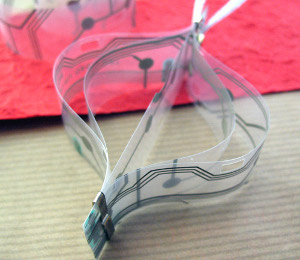 LEDs can be used to make all kinds of high-tech decorations for the holidays. Make a hackable LED ornament web page shows how to make an LED ornament that lets you shuffle different colours and types of LEDs at any time depending on what you want. How to make high-tech LED decorations for the holidays web page present two open-source, do-it-yourself, microcontroller-powered holiday electronics projects: A micro-readerboard Christmas tree ornament and a mini-LED Hanukkah menorah. DIY holiday ornaments web page gives you some more links to similar projects.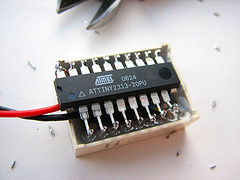 My Christmas Lights display and controlling them discussion board posting from few years back will give you links to nice and otherwise interesting Christmas Lights displays. You can find lots of light controlling ideas from discussion board Home Automation section. Feel free to post there more links and ideas. Happy holidays.