ARM processor becomes more and more popular during year 2012. Power and Integration—ARM Making More Inroads into More Designs. It's about power—low power; almost no power. A huge and burgeoning market is opening for devices that are handheld and mobile, have rich graphics, deliver 32-bit multicore compute power, include Wi-Fi, web and often 4G connectivity, and that can last up to ten hours on a battery charge.The most obvious among these are smartphones and tablets, but there is also an increasing number of industrial and military devices that fall into this category.
The rivalry between ARM and Intel in this arena is predictably intense because try as it will, Intel has not been able to bring the power consumption of its Atom CPUs down to the level of ARM-based designs (Atom typically in 1-4 watt range and a single ARM Cortex-A9 core in the 250 mW range). ARM's East unimpressed with Medfield, design wins article tells that Warren East, CEO of processor technology licensor ARM Holdings plc (Cambridge, England), is unimpressed by the announcements made by chip giant Intel about the low-power Medfield system-chip and its design wins. On the other hand Android will run better on our chips, says Intel. Look out what happens in this competition.
Windows-on-ARM Spells End of Wintel article tells that Brokerage house Nomura Equity Research forecasts that the emerging partnership between Microsoft and ARM will likely end the Windows-Intel duopoly. The long-term consequences for the world's largest chip maker will likely be an exit from the tablet market as ARM makes inroads in notebook computers. As ARM is surely going to keep pointing out to everyone, they don't have to beat Intel's raw performance to make a big splash in this market, because for these kinds of devices, speed isn't everything, and their promised power consumption advantage will surely be a major selling point.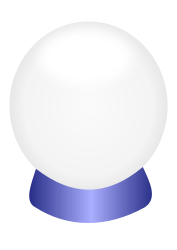 Windows 8 Release Expected in 2012 article says that Windows 8 will be with us in 2012, according to Microsoft roadmaps. Microsoft still hinting at October Windows 8 release date. It will be seen what are the ramifications of Windows 8, which is supposed to run on either the x86 or ARM architectures. Windows on ARM will not be terribly successful says analyst but it is left to be seen is he right. ARM-based chip vendors that Microsoft is working with (TI, Nvidia, Qualcomm) are now focused on mobile devices (smartphones, tablets, etc.) because this is where the biggest perceived advantages of ARM-based chips lie, and do not seem to be actively working on PC designs.
Engineering Windows 8 for mobile networks is going on. Windows 8 Mobile Broadband Enhancements Detailed article tells that using mobile broadband in Windows 8 will no longer require specific drivers and third-party software. This is thanks to the new Mobile Broadband Interface Model (MBIM) standard, which hardware makers are reportedly already beginning to adopt, and a generic driver in Windows 8 that can interface with any chip supporting that standard. Windows will automatically detect which carrier it's associated with and download any available mobile broadband app from the Windows store. MBIM 1.0 is a USB-based protocol for host and device connectivity for desktops, laptops, tablets and mobile devices. The specification supports multiple generations of GSM and CDMA-based 3G and 4G packet data services including the recent LTE technology.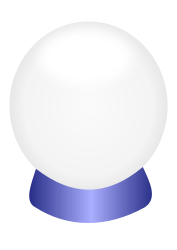 Consumerization of IT is a hot trend that continues at year 2012. Uh-oh, PC: Half of computing device sales are mobile. Mobile App Usage Further Dominates Web, Spurred by Facebook article tells that the era of mobile computing, catalyzed by Apple and Google, is driving among the largest shifts in consumer behavior over the last forty years. Impressively, its rate of adoption is outpacing both the PC revolution of the 1980s and the Internet Boom of the 1990s. By the end of 2012, Flurry estimates that the cumulative number of iOS and Android devices activated will surge past 1 billion, making the rate of iOS and Android smart device adoption more than four times faster than that of personal computers (over 800 million PCs were sold between 1981 and 2000). Smartphones and tablets come with broadband connectivity out-of-the-box. Bring-your-own-device becoming accepted business practice.
Mobile UIs: It's developers vs. users article tells that increased emphasis on distinctive smartphone UIs means even more headaches for cross-platform mobile developers. Whose UI will be a winner? Native apps trump the mobile Web.The increased emphasis on specialized mobile user interface guidelines casts new light on the debate over Web apps versus native development, too.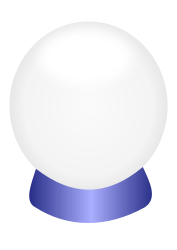 The Cloud is Not Just for Techies Anymore tells that cloud computing achieves mainstream status. So we demand more from it. That's because our needs and expectations for a mainstream technology and an experimental technology differ. Once we depend on a technology to run our businesses, we demand minute-by-minute reliability and performance.
Cloud security is no oxymoron article is estimated that in 2013 over $148 billion will be spent on cloud computing. Companies large and small are using the cloud to conduct business and store critical information. The cloud is now mainstream. The paradigm of cloud computing requires cloud consumers to extend their trust boundaries outside their current network and infrastructure to encompass a cloud provider. There are three primary areas of cloud security that relate to almost any cloud implementation: authentication, encryption, and network access control. If you are dealing with those issues and software design, read Rugged Software Manifesto and Rugged Software Development presentation.
Enterprise IT's power shift threatens server-huggers article tells that as more developers take on the task of building, deploying, and running applications on infrastructure outsourced to Amazon and others, traditional roles of system administration and IT operations will morph considerably or evaporate.
Explosion in "Big Data" Causing Data Center Crunch article tells that global business has been caught off-guard by the recent explosion in data volumes and is trying to cope with short-term fixes such as buying in data centre capacity. Oracle also found that the number of businesses looking to build new data centres within the next two years has risen. Data centre capacity and data volumes should be expected to go up – this drives data centre capacity building. Data centre capacity and data volumes should be expected to go up – this drives data centre capacity building. Most players active on "Big Data" field seems to plan to use Apache Hadoop framework for the distributed processing of large data sets across clusters of computers. At least EMC, Microsoft, IBM, Oracle, Informatica, HP, Dell and Cloudera are using Hadoop.
Cloud storage has been very popular topic lately to handle large amount of data storage. The benefits have been told very much, but now we can also see risks of that to realize. Did the Feds Just Kill the Cloud Storage Model? article claims that Megaupload Type Shutdowns and Patriot Act are killing interest to Cloud Storage. Many innocent Megaupload users have had their data taken away from them. The MegaUpload seizure shows how personal files hosted on remote servers operated by a third party can easily be caught up in a government raid targeted at digital pirates. In the wake of Megaupload crackdown, fear forces similar sites to shutter sharing services?. If you use any of these cloud storage sites to store or distribute your own non-infringing files, you are wise to have backups elsewhere, because they may be next on the DOJ's copyright hit list.
Did the Feds Just Kill the Cloud Storage Model? article tells that worries have been steadily growing among European IT leaders that the USA Patriot Act would give the U.S. government unfettered access to their data if stored on the cloud servers of American providers. Escaping the grasp of the Patriot Act may be more difficult than the marketing suggests. "You have to fence yourself off and make sure that neither you or your cloud service provider has any operations in the United States", "otherwise you're vulnerable to U.S. jurisdiction." And the cloud computing model is built on the argument data can and should reside anywhere around the world, freely passing between borders.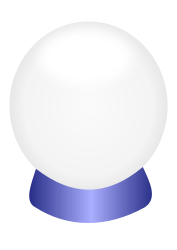 Data centers to cut LAN cord? article mentions that 60GHz wireless links are tested in data centers to ease east-west traffic jams. According to a recent article in The New York Times, data center and networking techies are playing around with 60GHz wireless networking for short-haul links to give rack-to-rack communications some extra bandwidth for when the east-west traffic goes a bit wild. The University of Washington and Microsoft Research published a paper at the Association of Computing Machinery's SIGCOMM 2011 conference late last year about their tests of 60GHz wireless links in the data center. Their research used prototype links that bear some resemblance to the point-to-point, high bandwidth technology known as WiGig (Wireless Gigabit), which among other things is being proposed as a means to support wireless links between Blu-ray DVD players and TVs, replacing HDMI cables (Wilocity Demonstrates 60 GHz WiGig (Draft 802.11ad) Chipset at CES). 60 GHz band is suitable for indoor, high-bandwidth use in information technology.. There are still many places for physical wires. The wired connections used in a data center are highly reliable, so "why introduce variability in a mission-critical situation?"