Think back: you've just dumped a bin of LEGO® bricks onto the floor with a satisfying crash, and you have the whole day ahead of you to build whatever you want. There's something pretty amazing about being able to piece together your ideas with just a collection of colorful bricks.
Google has released an interesting Build with Chrome web application. It allows you to play with LEGO bricks on your web browser. Chrome + LEGO: You can build whatever you like page tells that the idea behind Build with Chrome, a collaboration between Chrome and the LEGO Group that brought these colorful bricks to the web using WebGL, a 3D graphics technology. Is this the ultimate time waster for LEGO lovers?
Chrome + LEGO: You can build whatever you like page has a nice teaser video of the application:
After the video just go to http://www.buildwithchrome.com/ and start building or explore the building different people have made.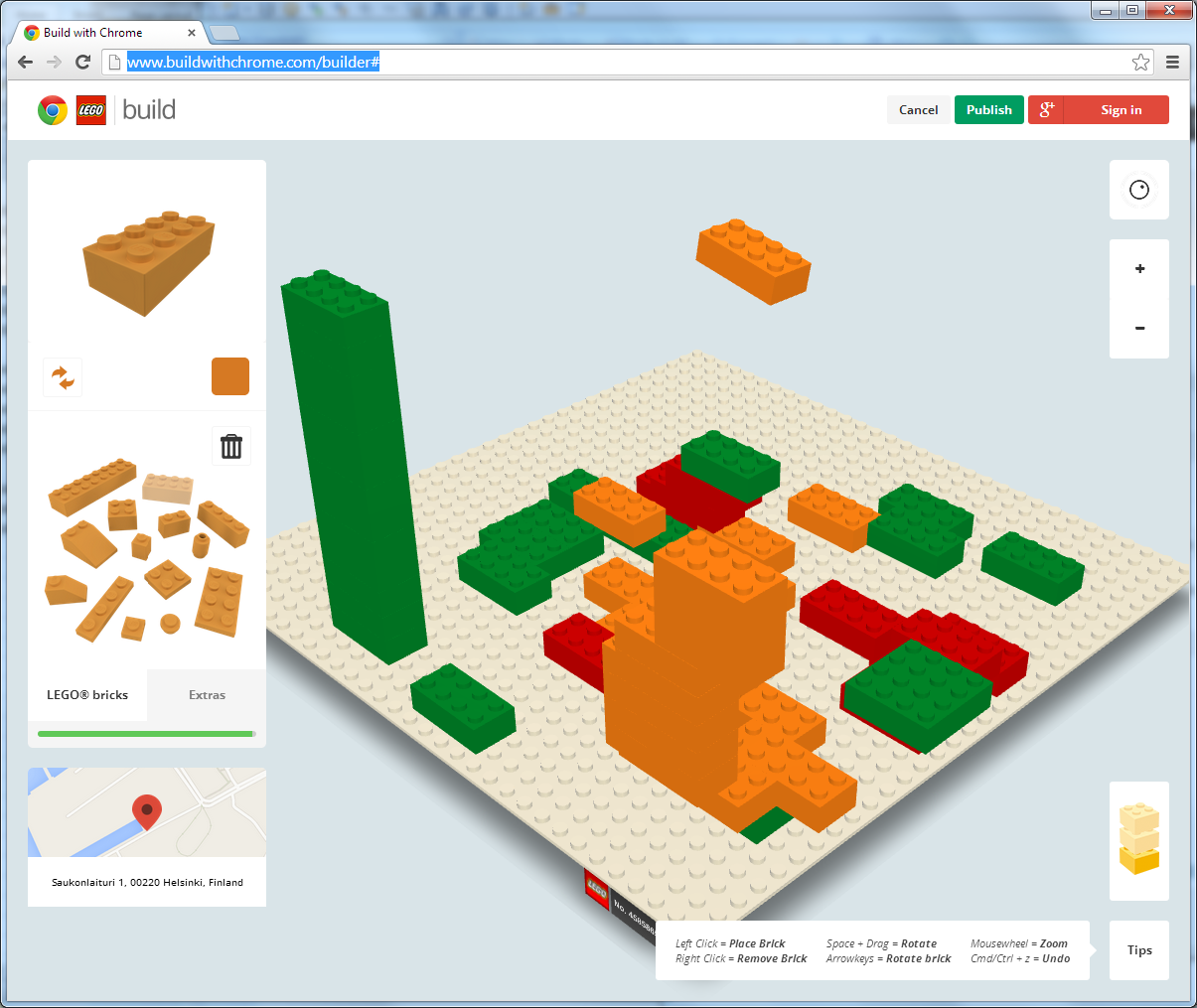 Build with Chrome is designed for Chrome web browser in mind, but builder part seems to work OK also on Firefox. It works well and fast on modern desktop PC,  but can be a little bit slower on older PCs.
I tried it also on Android smartphone, but failed to get it work, maybe because I have read that on mobile environment it needs quite powerful graphics hardware to work well.