This is a quick picture report on my technology tour at Assembly Summer 2009 festival and AssemblyTV studios.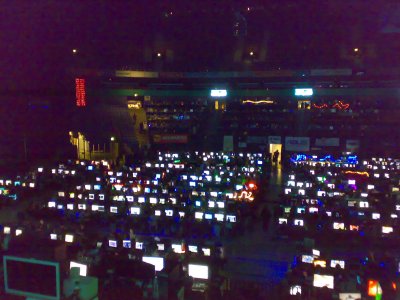 This is view to the main party hall that hosts thousands of people with their computers. Every computer place has network Ethernet network connection.
This is the main show control center. On back of the picture on the right you see the big screen for the main hall. The truss hanging from roof is a convient place to put the computer and video monitor so they don't take the space on the table. From right to left there are lights control, sound mixer and video mixer. Main program to the screen is at high definition resolution (720P).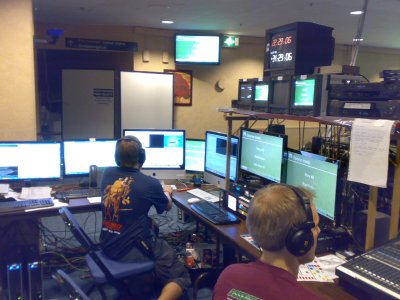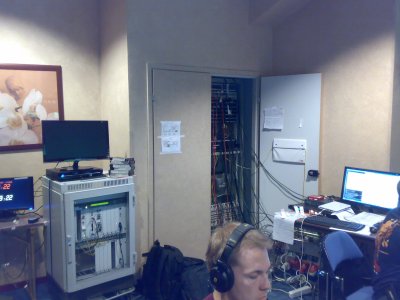 Here is the TV brodacasting center. The signal goes from here to many different broadcasting channels: Cable TV, Internet boardcast, HDTV stream, DVB-H mobile TV, etc.. Back on the right side there is the electrical distribution panel and connections to other places around Hartwall arena. The white box on the left takes case of the TV feed that goes to the cable TV.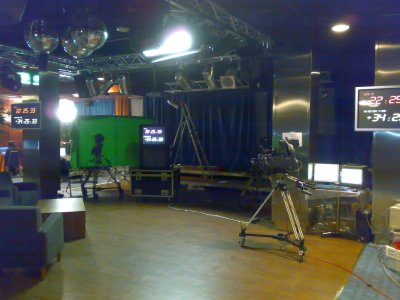 Here is the TV studio. The white box on right hosts the light control equipment for the quiz show mentioned in the earlier blog posting.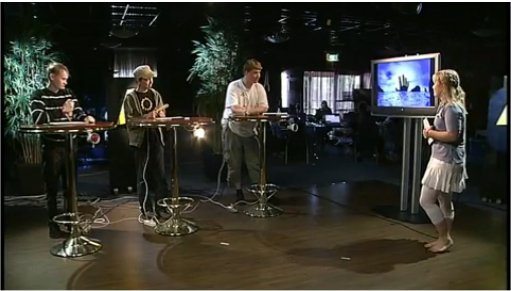 Here is the broadcast goinng on at the studio. Quiz show is going on.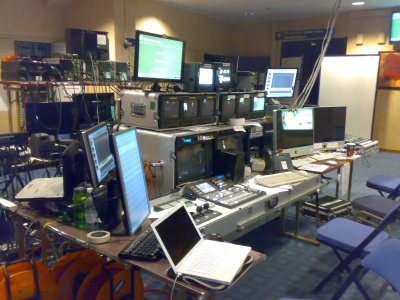 Here is the control center for studio. At this time there was no broadcast going on this studio so this desk for empty.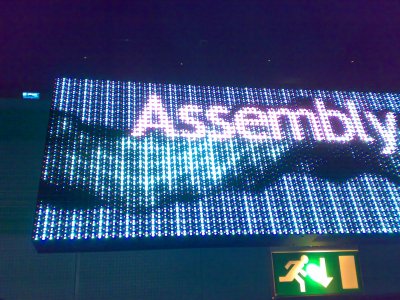 In addition to the main vidoe projector screen there were many LED displays around the arena. They were used for different effects.