H.264 use isn't all free all the time. MPEG-LA is the industry group that licenses the H.264 patent portfolio to the likes of software companies, optical-disc duplicators, Blu-ray player makers, and others who have need to use H.264. MPEG LA licenses a portfolio of more than 1,000 H.264-related patents on behalf of 26 companies that hold the patents.
Is H.264 a legal minefield for video pros? article tells that the licensing issues can be problematic to everyone working with video, because H.264 is very widely used. If you're a digital-video professional, you need to understand those  a bit off-putting licensing terms. For some applications H.264 is free but for some applications you have to pay for it. For example the wedding videographer might need to pay 2 cents per disc they sell.
If the video is broadcast for free over the Internet, H.264 can be used now for free. Earlier this year, MPEG LA extended through 2015 a provision that means streaming H.264 video over the Net requires no royalty payments as long as anyone can see the video without paying.
The question is what happens after year 2015? If you think that this isn't an issue that's worth worrying about then study the history. HTML5 video and H.264 – what history tells us and why we're standing with the web article mentions that the history of GIF shows us what happens when patented technologies are used on the web and what happens when network effects over-run the natural drive to royalty-free technologies at scale. At one time Unisys was asking some web site owners $5,000-$7,500 to able to use GIFs on their sites (good that those patents expired). This is still instructive.
MP3 pricing gives us a glimpse into the strategy around H.264 licensing could be in the future. We know that MP3 was licensed quite liberally early in its lifespan. They changed that after the network effects had already taken their toll. But as the cycle continued and MP3 became a requirement for playback the pricing changed to where we are today (royalty rate of about $1 per unit).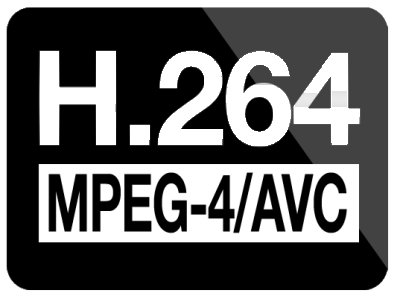 H.264 is currently liberally licensed and also has a license that changes from year to year, depending on market conditions. In worst case we're looking at the same situation with H.264, except at a far larger scale. Something that's free today might not be free tomorrow. Remember, this is still very early in H.264's history so the licensing is very friendly. When everyone is relying the technology, it's time to change pricing.
Google's YouTube HTML5 version it only works with Safari and Chrome because they're using H.264. Firefox supports the HTML5 video element, but only for free Ogg Theora video (that works
with all of the desktop browsers, either via native support or via a Java plugin). Mozilla and the folks pushing Theora are going to look like they've been crying wolf, but they have a point.
The web has always been based on the assumption of Royalty Free. In fact, participation in a working group at the W3C requires that any parties disclose and make available any essential claims on the technology covered by that working group. This leads to the obvious question: is the codec a fundamental web technology? The HTML5 working group argued and punted on the issue.
Maybe in the mean time we have almost 6 years to settle in and then MPEG-LA decides to start charging for Internet content. Hopefully this gives time people time to properly develop a more open codec that can compete with H.264 (that it technically excellent). If there are at that time good alternatives available, it is harder to start charging unreasonable amounts of money for the use of H.264.
There is an alliance of free video technology forming. The Open Video Alliance, which includes Mozilla, Kaltura, Miro, and Yale Law School, are joining forces to bring video to Wikipedia – Flash-free. Wikipedia is the most popular site in the world that posts video exclusively in open formats (specifically, Theora).