iPhone mag-stripe reader stalled article tells that Square, the expected to be breakthrough business launched by twitter-founder Jack Dorsey, won't be shipping as scheduled. Interesting is that Square was just a magnetic-stripe reader, and that there were a dozen credit card-processing applications on the iPhone. Only this time, it comes with a plastic lump that reads the card number by taking advantage of a feature banks have been trying to phase out for a decade or two. That fact didn't stop venture capitalists pouring $10m into the company. According to article much of the invested money has been spent refining the hardware, but the real complexity has been underwriting the security of a system.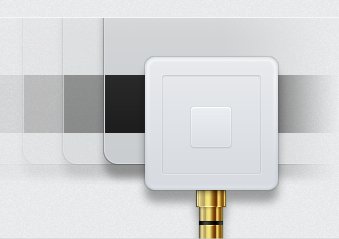 I expect that this iPhone mag-stripe card reader hardware is pretty simple. It seem to plug to the external mic connector of the iPhone, so I quess the hardware could be just the read head and some software for decoding the signal from card stripe. The magnetic stripe read head is pretty similar to compact cassette tape player read/write head. The head from old tape deck work quite OK for this but is not as good as a reading head specifically designed for magnetic stripe reading. The signal level from from compact cassette tape deck read head is usually pretty close to microphone level.
Magnetic Stripe Reading web page shows how to read magnetic stripe using using a computer sound card and magnetic head from cassette deck. The article text as it appears in the Spring 2005 issue of 2600 Magazine. The output of the magnetic head is directly to the mic input of a sound card and a simple Linux software does the decoding.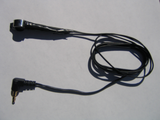 Since all the data obtained from the reader itself is audio, the device can be even interfaced to a digital audio recording device. Later, you'd view and edit the captured audio file, saving the clean waveform to a standard .wav file to be analyzed with software. At least in theory this works and Magnetic Stripe Reading article says that it works in practice.
When playing with the magnetic stripes of credit cards is nowadays that easy, is no wonder that banks are trying to get rid of that old technology for a safer smartcard technology.