This is a teardown of Behringer B208D active PA speaker.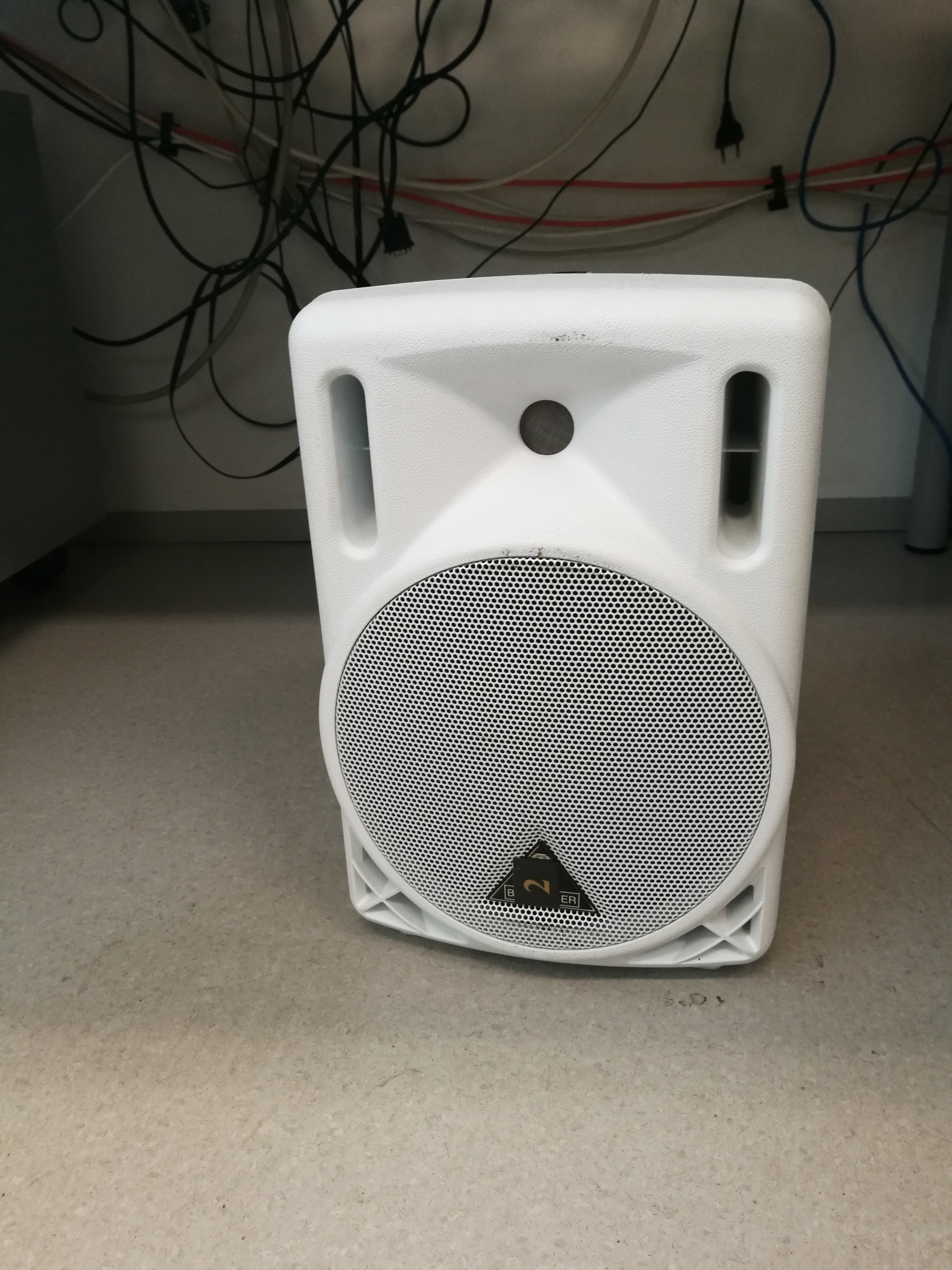 Inside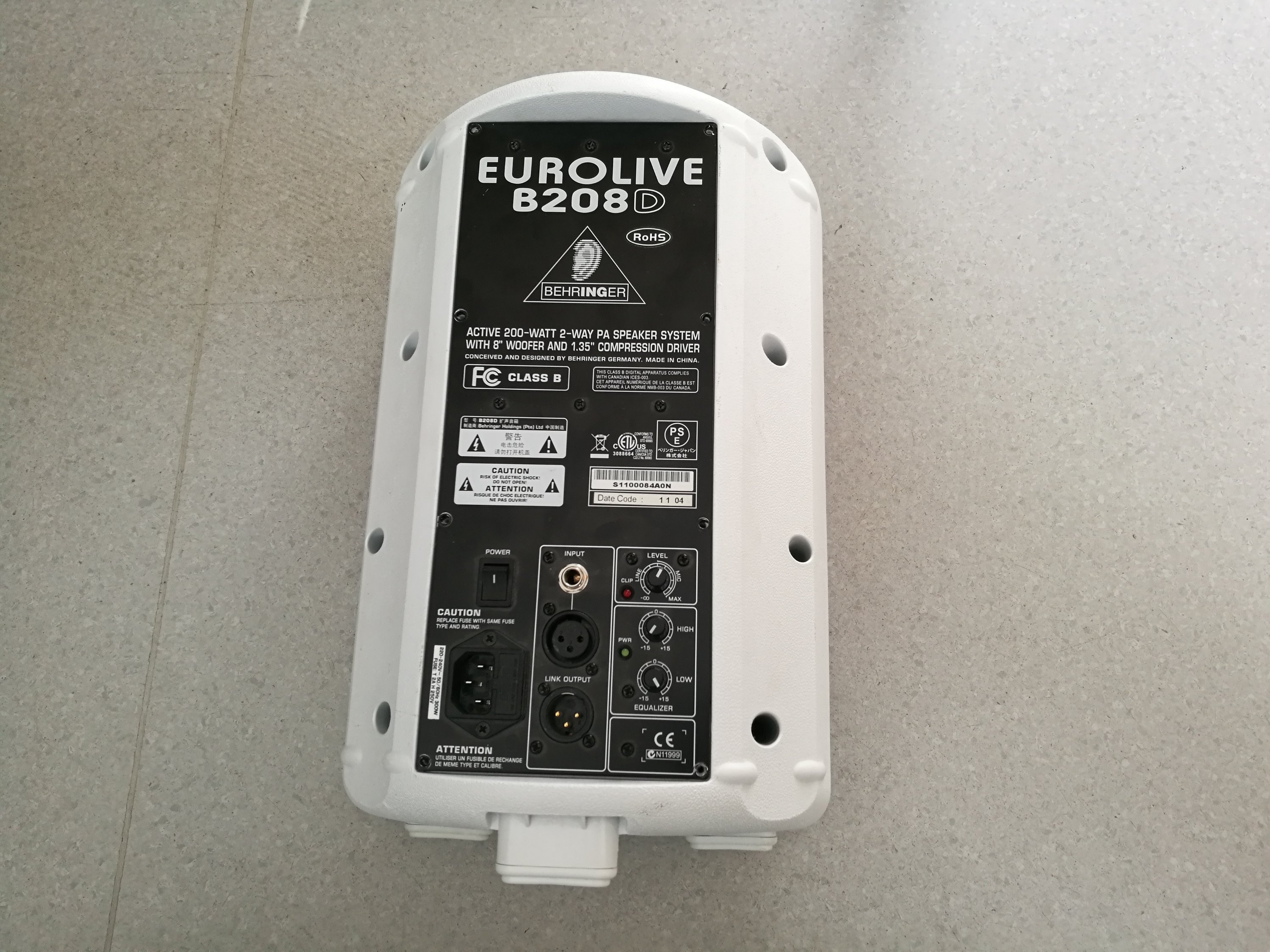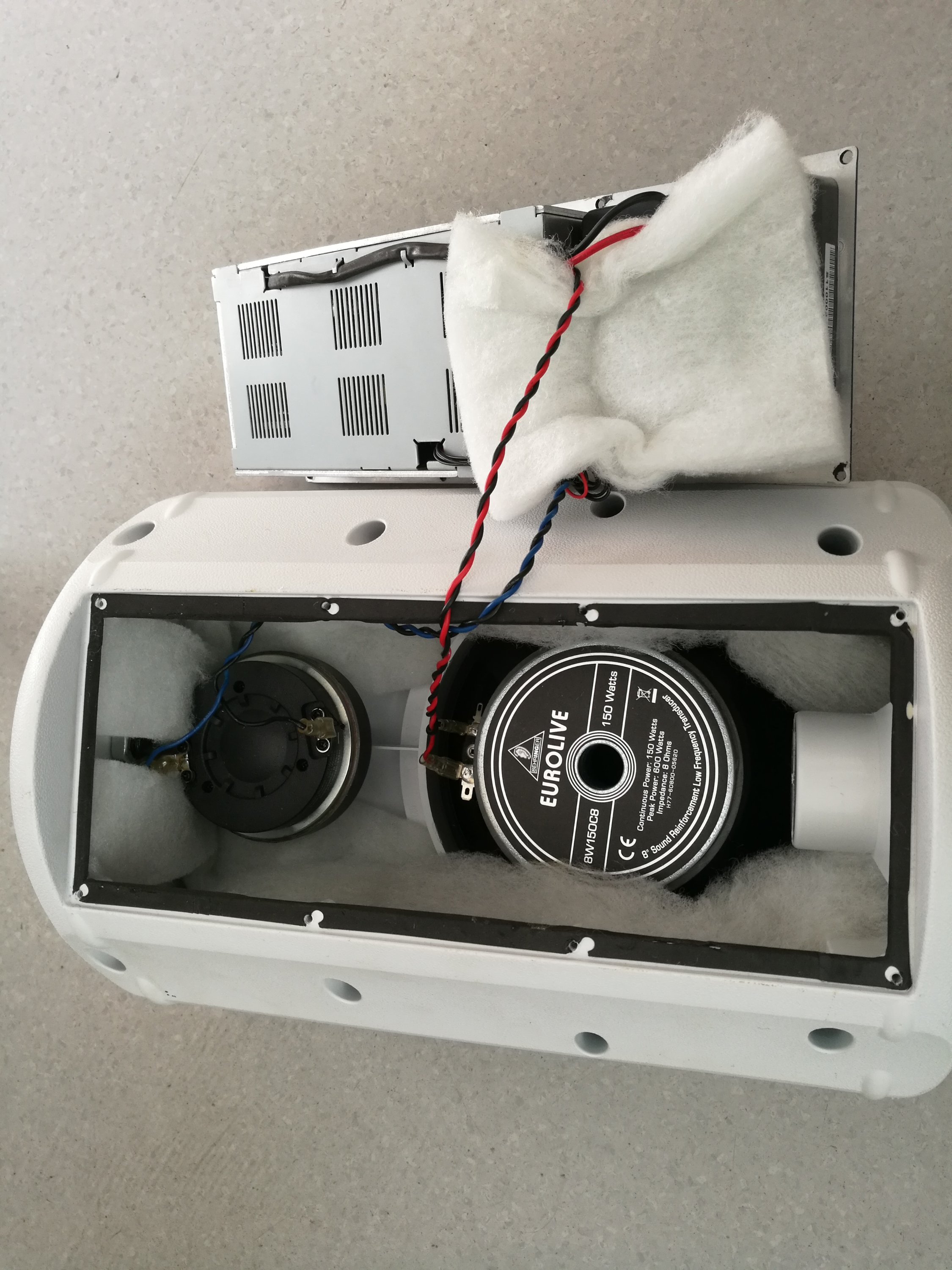 Here is input pre-amplifier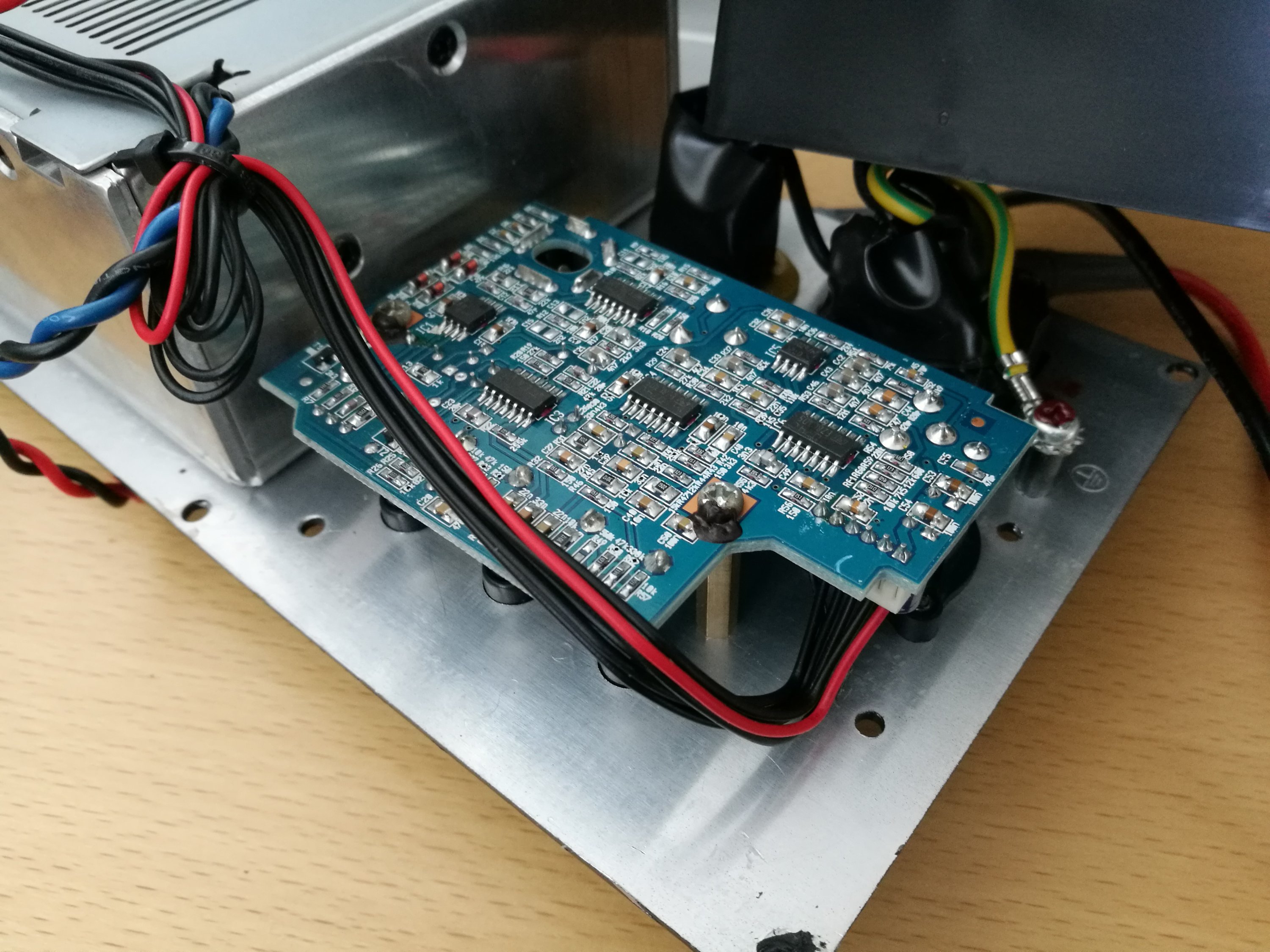 Look inside power electronics metal box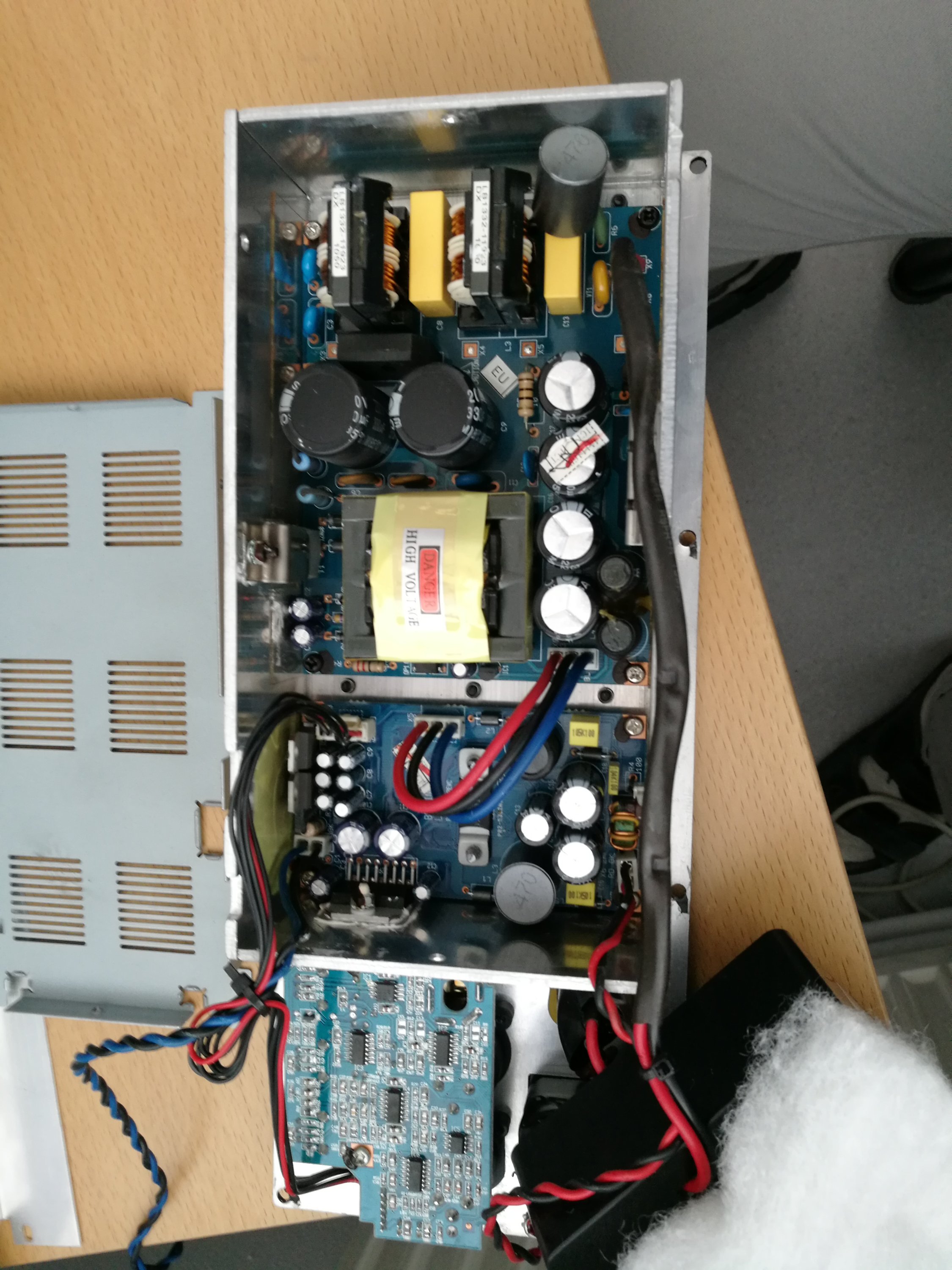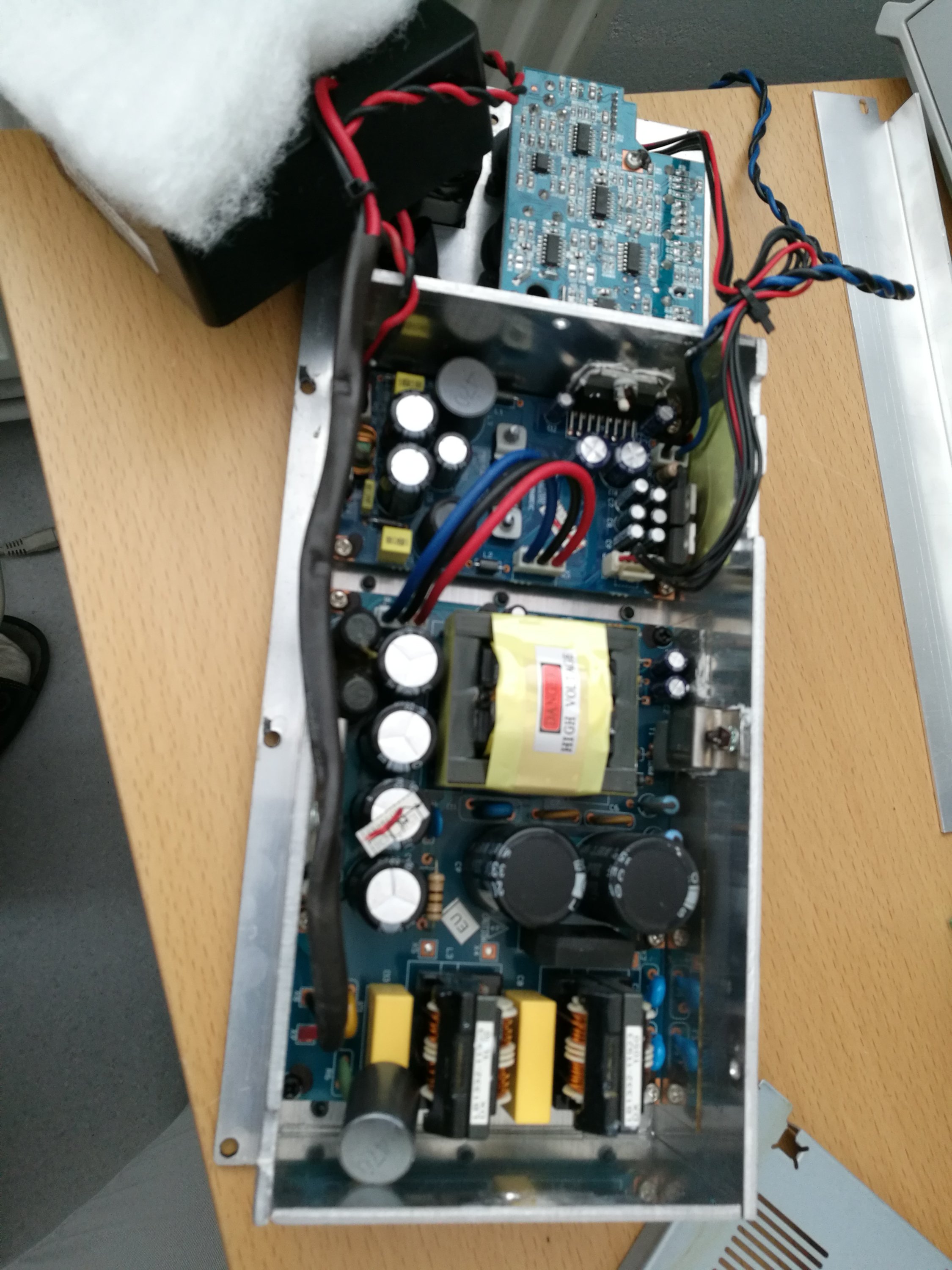 Inside here is swich mode power supply (mains to around +-27V) and amplifier board.
Amplifier board has 160W class D amplifier chip (below board and possibly broken) for driving low frequency speaker element, 40W power amplifier IC for high frequencies and power regulator for +-15V preamp power.
The wiring between amplifier and preamp carries ground, +-15v, unbalanced high and low frequency audio signal plus status pin indicating when power amplifier is overloaded.