https://spectrum.ieee.org/telecom/wireless/the-car-in-the-age-of-connectivity-enabling-car-to-cloud-connectivity
Advancements in enabling connected cars are astonishing. Today, we are witnessing a radical reimagining of the automobile. Advances in connectivity are creating opportunities in the automotive industry. Dashboard navigation, infotainment systems, and Bluetooth-enabled dashboards are a glimmer of what is coming in the not-so- distant future.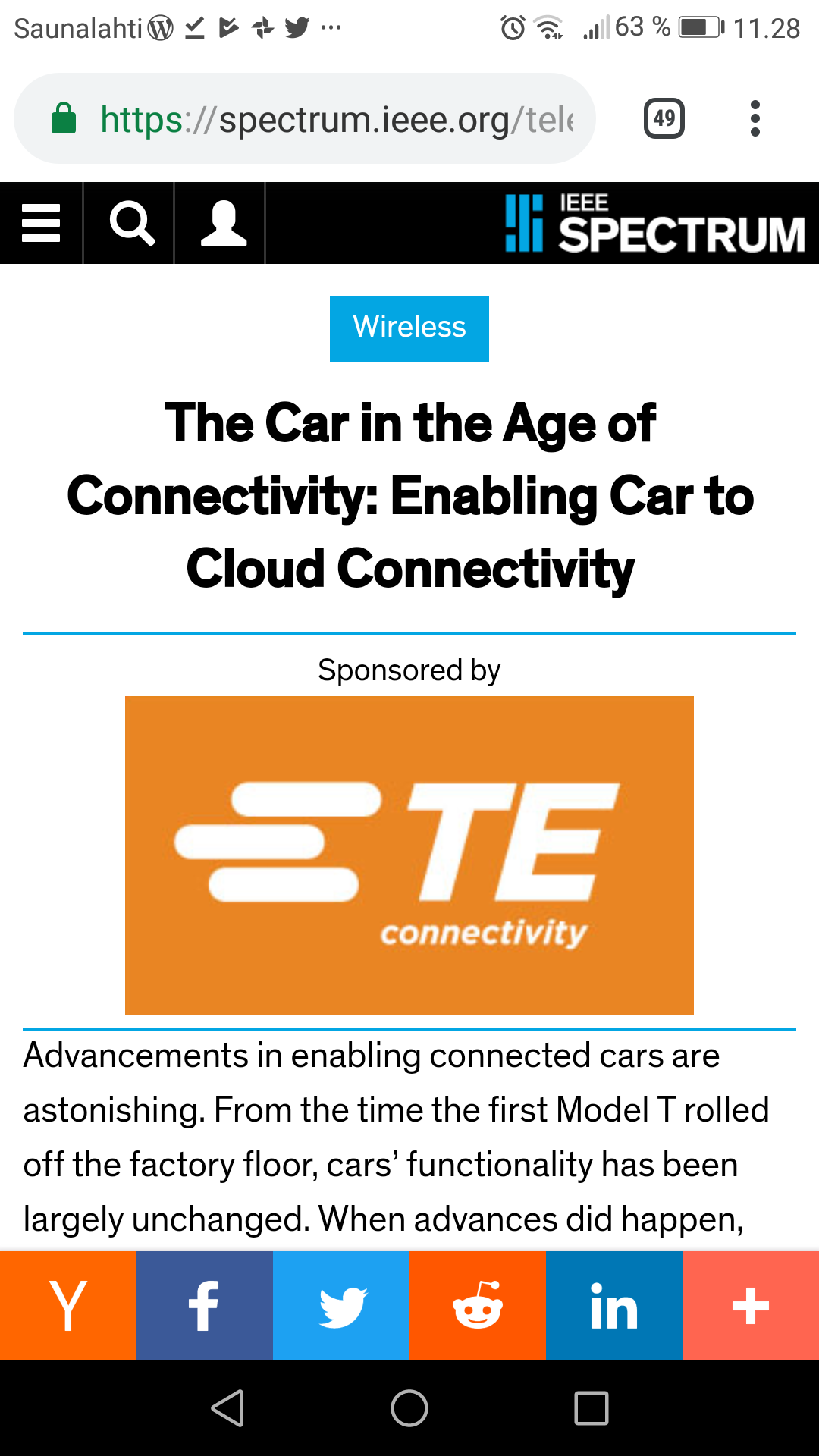 By 2018, automobiles with connected capabilities were almost 39% of the US market. By 2020, Gartner estimates that 250 million connected vehicles will be on the roadways.
How Vehicle-to-Vehicle Communication Could Replace Traffic Lights and Shorten Commutes
https://spectrum.ieee.org/transportation/infrastructure/how-vehicletovehicle-communication-could-replace-traffic-lights-and-shorten-commutes
Wireless linking of vehicles is often called vehicle-to-vehicle (V2V) technology, although this linking can also include road signals and other infrastructure.
Then there's the Internet of Things, which promises to connect not merely the world's 7 billion people but also another 30 billion sensors and gadgets.
All of these technologies can be made to work together.