https://www.sciencealert.com/brain-to-brain-mind-connection-lets-three-people-share-thoughts
This is fancy as one science fiction coming reality!
Neuroscientists have successfully hooked up a three-way brain connection to allow three people share their thoughts – and in this case, play a Tetris-style game. The team thinks this wild experiment could be scaled up to connect whole networks of people.
It works through a combination of electroencephalograms (EEGs), for recording the electrical impulses that indicate brain activity, and transcranial magnetic stimulation (TMS), where neurons are stimulated using magnetic fields.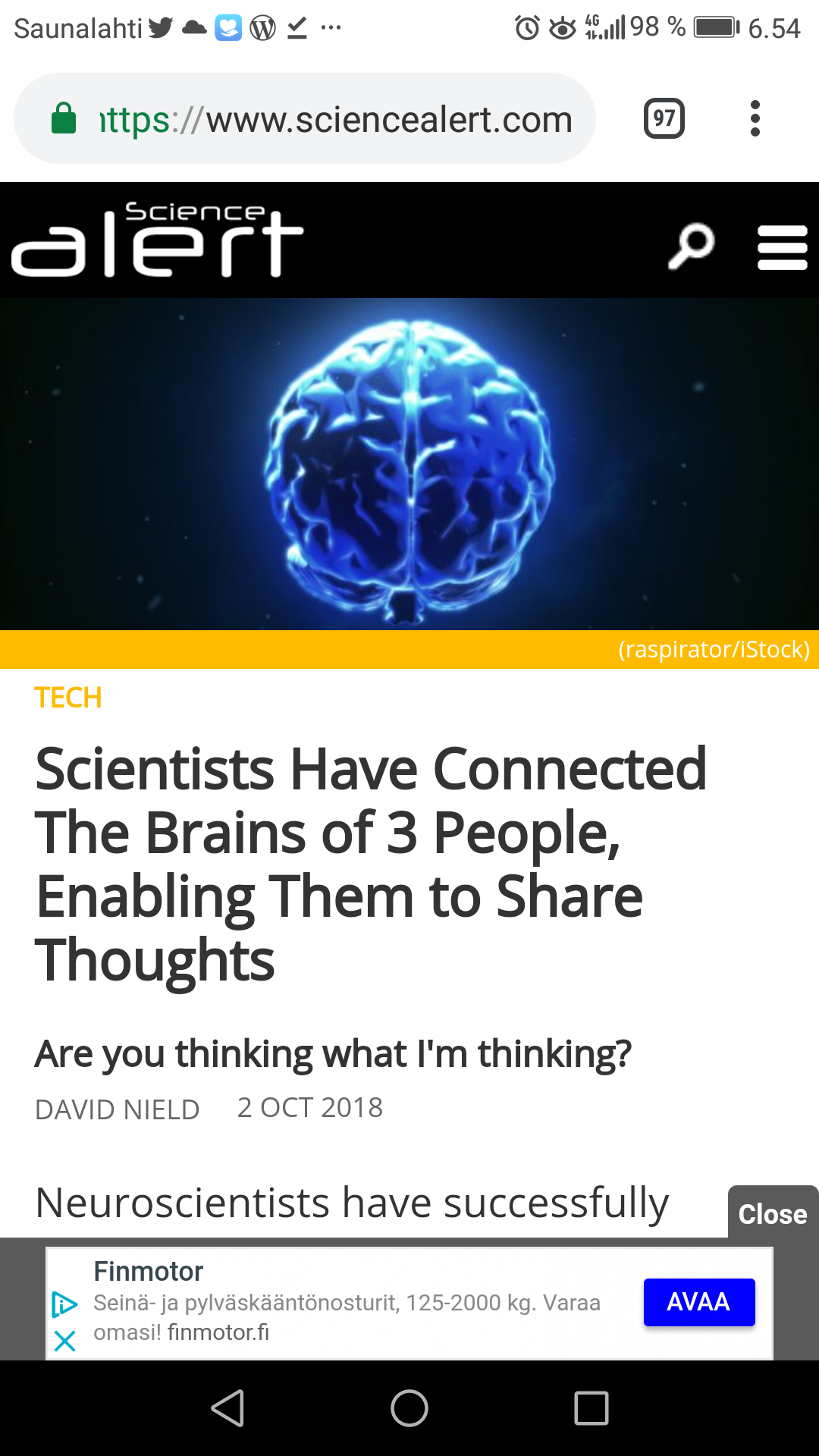 Brain-to-brain network allows three people to share their thoughts