Some engineering and science links for this Halloween:
Scientist Trains AI To Create Brilliantly Ludicrous "Sexy" Halloween Costume Ideas article shows what happens when you use AI to design a Halloween costume.
10 Scary True Stories from Engineering History presents you scary experiments like resurrecting the dead, mind control, radiation gone wrong, and man-eating robots, we've rounded up 10 of history's creepiest true tales of science and engineering gone wrong.
What Are Americans Most Afraid Of In 2018?
A Skull-Shaped 'Dead Comet' Will Zoom Past Earth This Halloween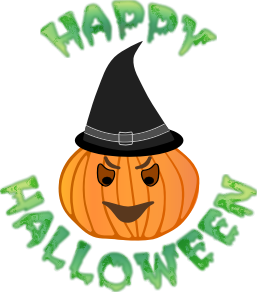 Here are some hardware hacking related links for this Halloween:
Fake Walkie-Talkie for Fake Ghost Tours article show a fake walkie-talkie project that is a GPS enabled audio player where comedy meets tourism.
3D Printing, Halloween Style shows how you can 3D print a scary pumpkin decoration.
Animatronic Browser-Controlled Singing Jack-O'-Lanterns article shows an excellent trio of DIY pumpkins that "sing" along with classic Halloween songs like "Monster Mash" or whatever tune you program into it.
Scary Pumpkin with motion detector and movements! article shows a pumkin with sensor which detects movement, then there's the smart LED strip and also added servo motor to scare even more neighbors. All the functions can be controlled by MQTT in node-red for example
Your Jack-O'-Lantern May Look Cool, but Can It Hover? article presents how you can turn your pumpkin into a hovercraft.
Adafruit's HalloWing Skull-Shaped Dev Board Is Optimized for Halloween Project