Christmas lights can be a beautiful sight to behold. Stringing lights around your home can be a real safety hazard if you're not careful. For outdoors use the lights you need to have lights that are designed to be used outdoors. The lights made for outdoors used can withstand the outdoors conditions – meaning possibly sun, rain, freezing cold, snow, ice and wind. For user safety those lights need to be used correctly.
For electrical safety point of view outdoors is a demanding location. As we all know, water and electricity does not match well, so lights need to be designed to that they keep the mains voltage safely inside the light set. I don't want to touch the 230V AC mains voltage. This means that the light set needs to be built to have water-tight electrical insulation or it needs to operate at safe low voltage (in which case insulation quality does not matter that much).
For safety point of view I prefer to use outdoors lights that have light string operated at safe low voltage (typically 24V AC that is SELV voltage level). Those lights are powered with safety isolating transformer that outputs that low voltage at needed power needed for lights (transformer can be located inside or outside depending on the transformer). Safety isolation transformer keeps the low voltage operated light set parts safe to touch even if insulation on then fails for any reason. Quite low power transformer also limits the available current/power in case of short circuit happens somewhere on light set, which reduces the fire hazard (in case of short circuit transformer overload protection cuts the limited power quite soon).
Here is typical traditional outdoor light string that operated with outdoor rated 24V AC transformer. The large number of bulbs (each 2.4V) are wired so that there are many light groups, each having then 2.4V bulbs in series with each other (thus works at 24V). This system works well, but the downside is quite high power consumption compared to light output, limited bulb life and lots of debugging work needed to find the bad light bulbs when light bulb groups go dark.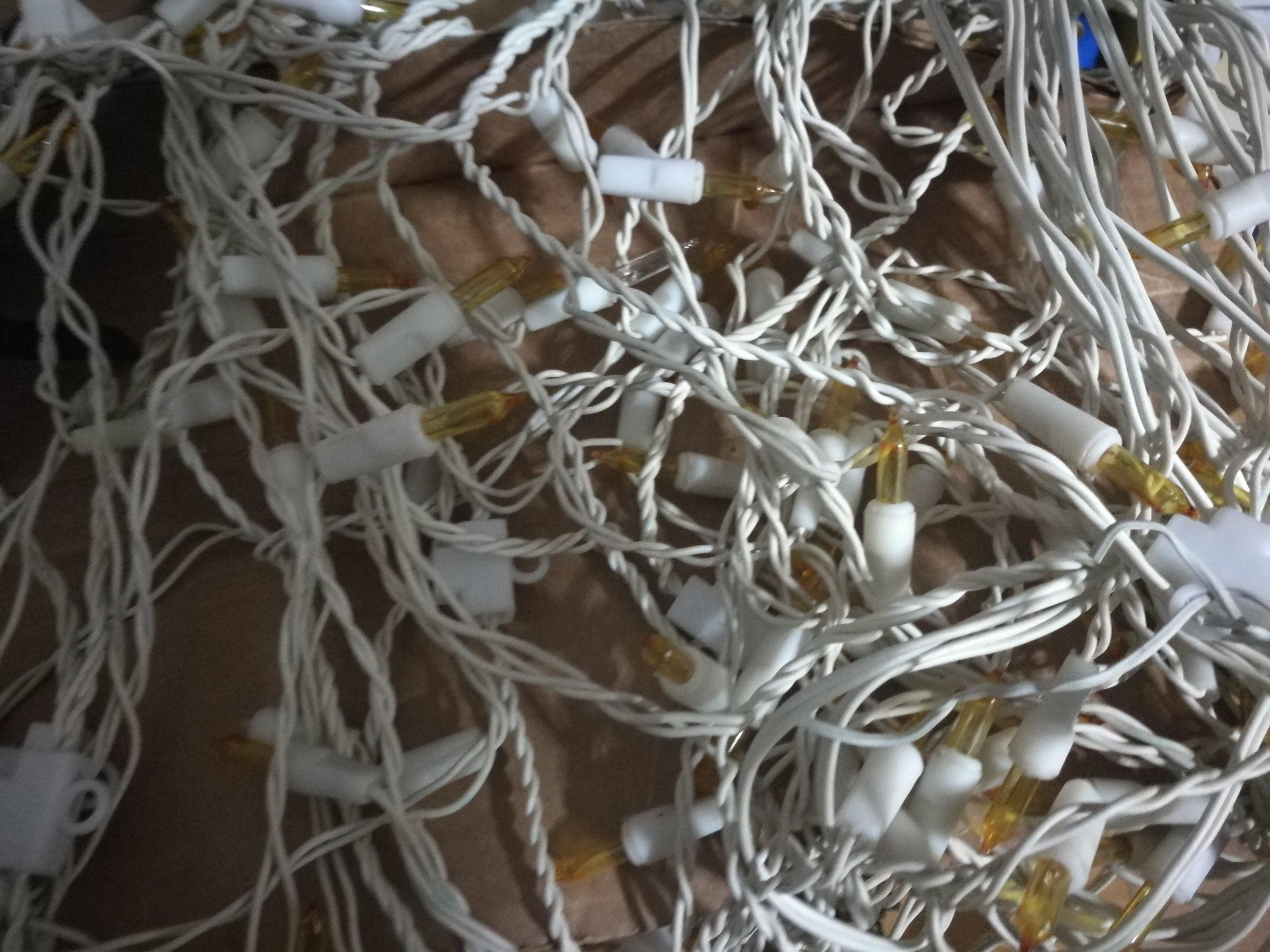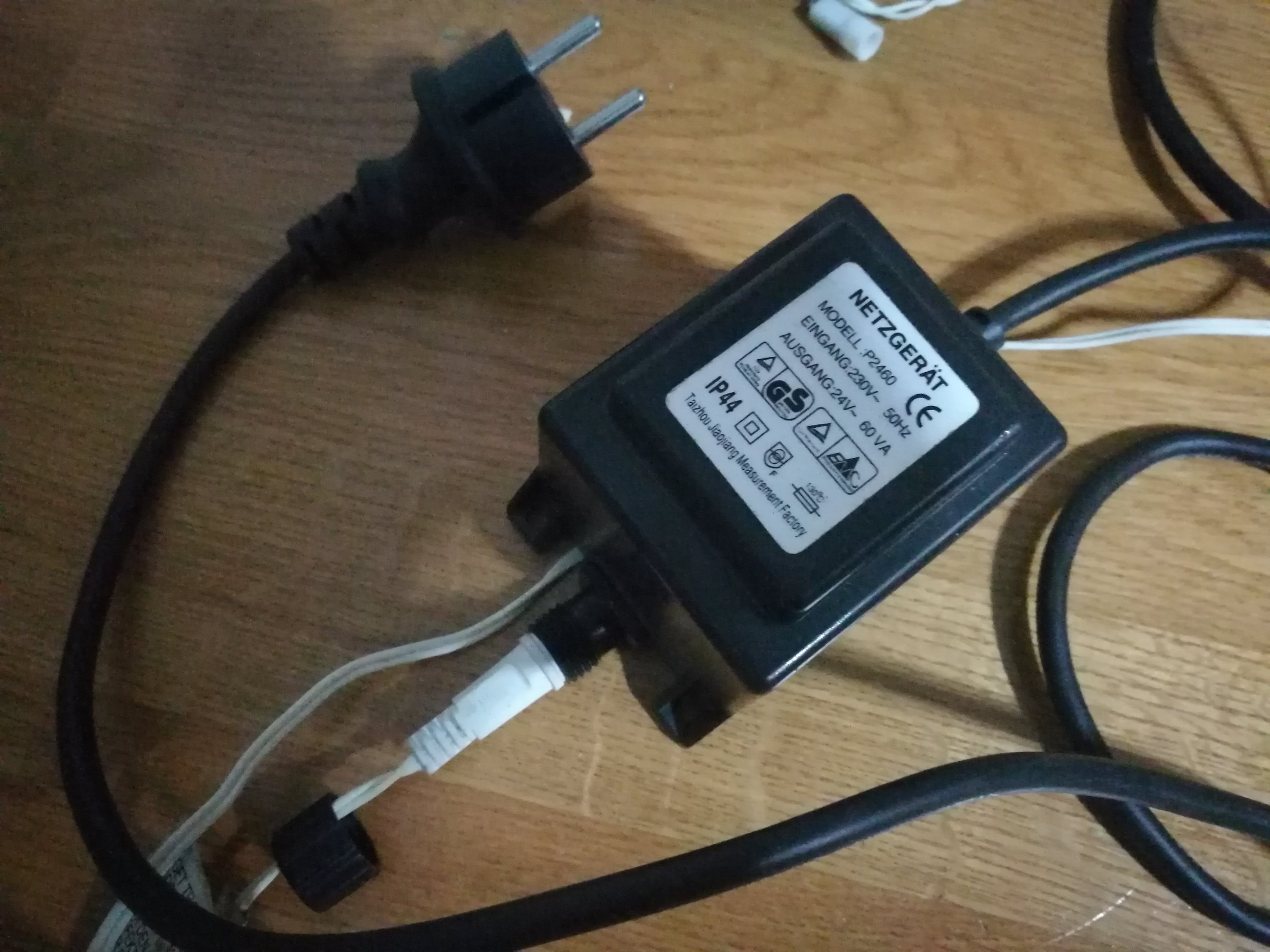 Several years ago LEDs became the mainstream technology. The typical white light LEDs need about 3-3.6V DC voltage to operate. Typically those LEDs are wired in the similar way as the bulbs were, so that the light string can be powered with typically 24V voltage. In this case the power needs to be DC.
In this example older LED light string, there is traditional transformer that gives out 24V AC and the light string has a rectifier that converts it to DC (small white box on wire). This particular LED set seems to be flicker somewhat (can be seen then moving the head), because the DC power fed to the LEDs is not constant, it changes from zero to peak voltage (around 32V) 100 times every second. Some LED light sets have added filtering capacitor after the rectifier to reduce or get rid of flickering.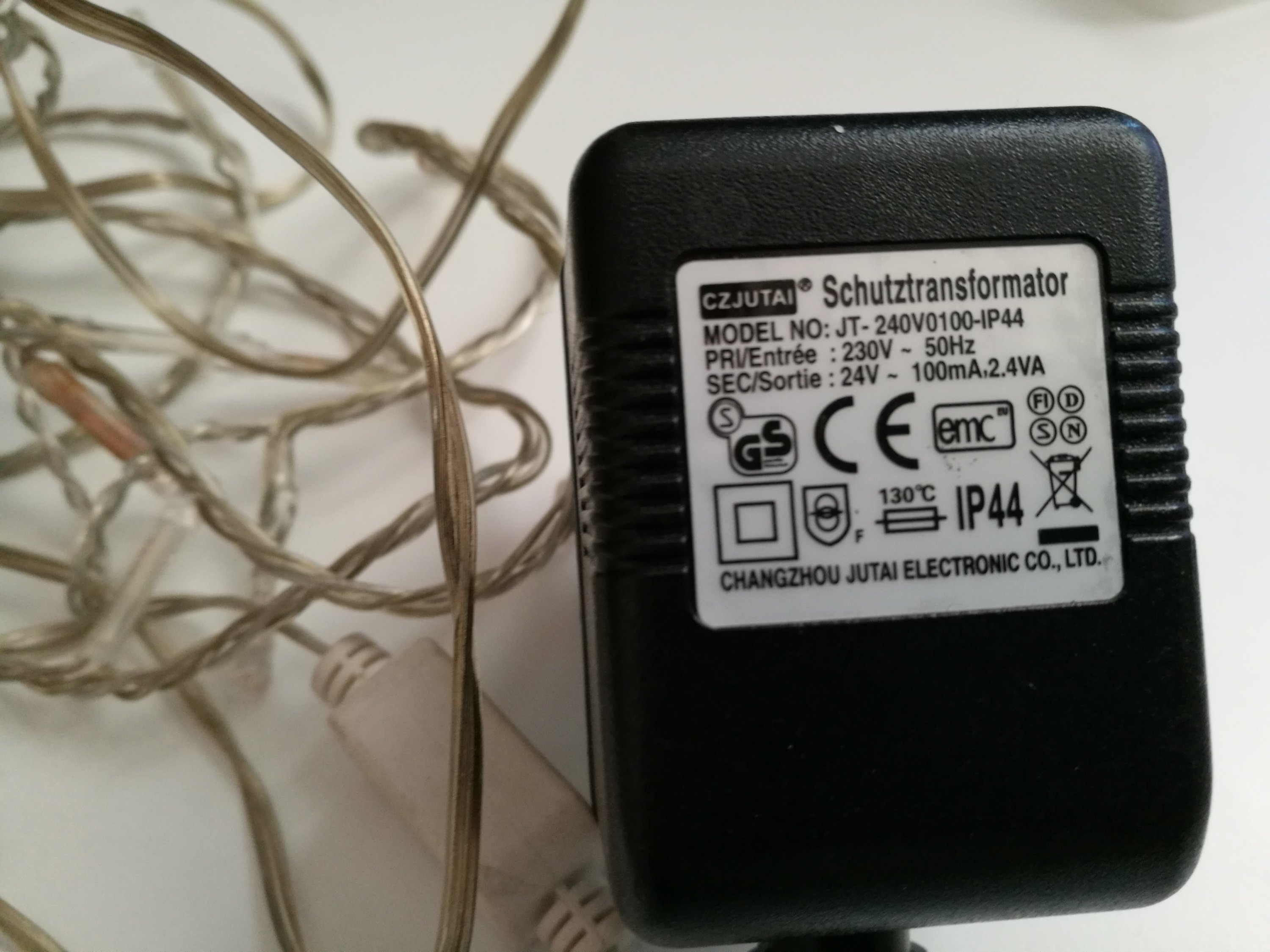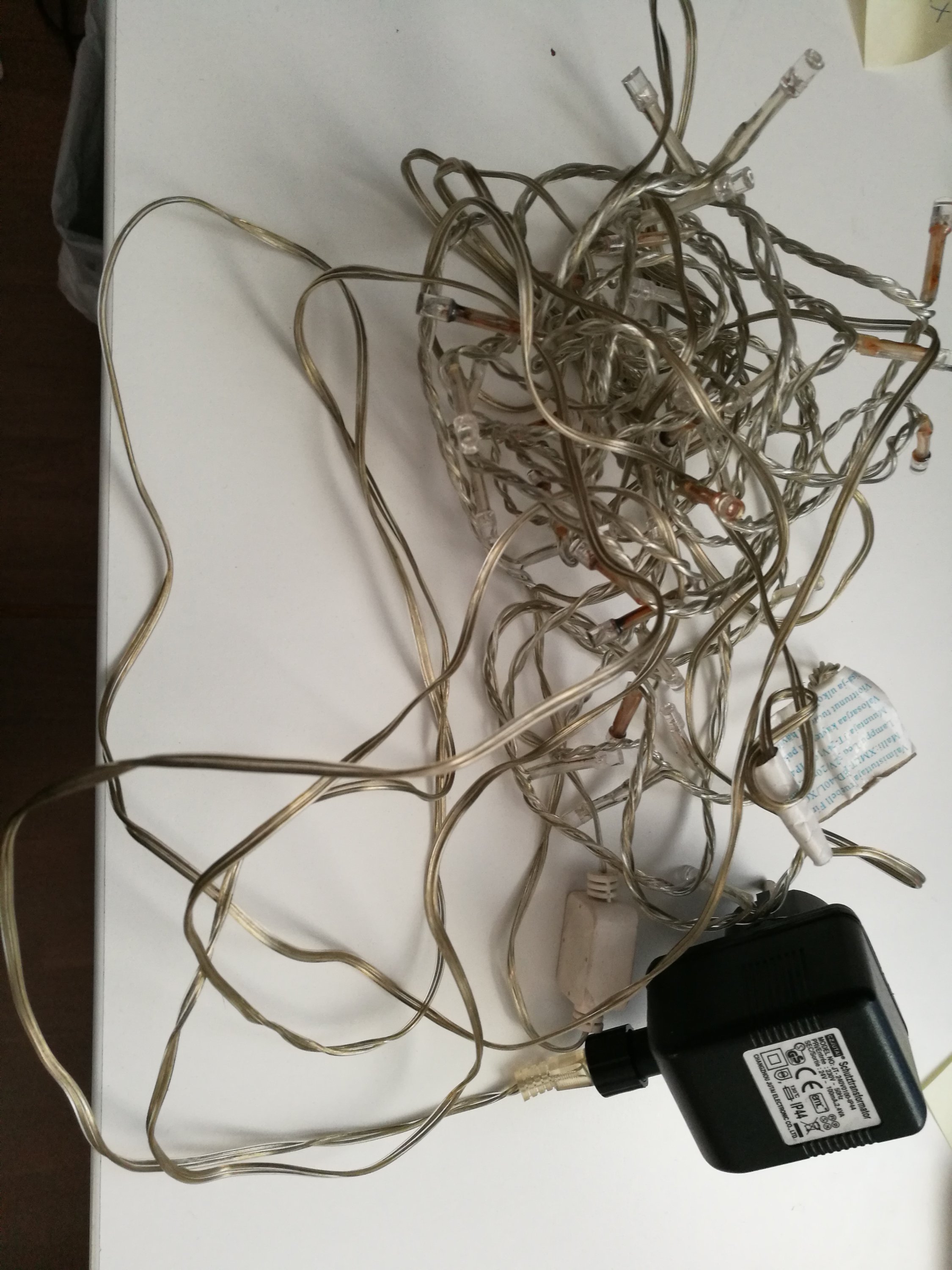 LEDs are marketed to have very long life-span when they are correctly used. In theory they should work for very long time and there is no need to replace LEDs or do fault-finding.
But LED light sets can fail much sooner than LEDs itself (and sometimes even LEDs can fail). The problems I have had with this is that some water can get inside the insulation behind LEDs (plastic heat shrinking tube) so the some electro-chemistry reactions can happen turning the back of LED brown or black. I also encountered one bad soldering joint that failed and needed to be fixed.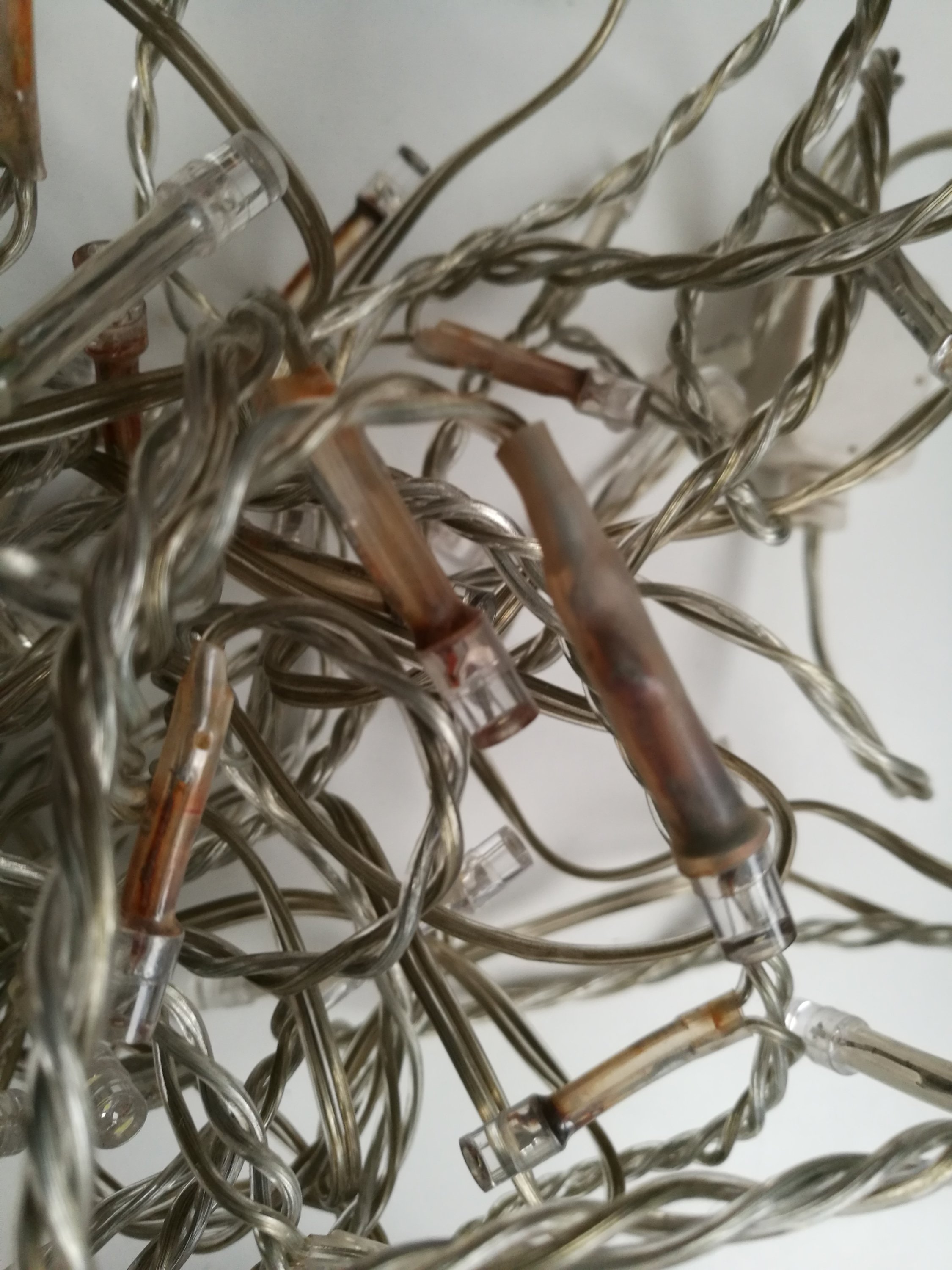 Next version of LED outdoors lights seem to be such that the traditional transformer + rectifier is replaced with AC/DC power supply that supplies safe isolated from mains DC voltage (SELV supply). In the following light the switch mode power supply outputs 31V DC to the LED string. That voltage seems to pretty commonly used (maybe because it is near to rectified 24V AC peak voltage??).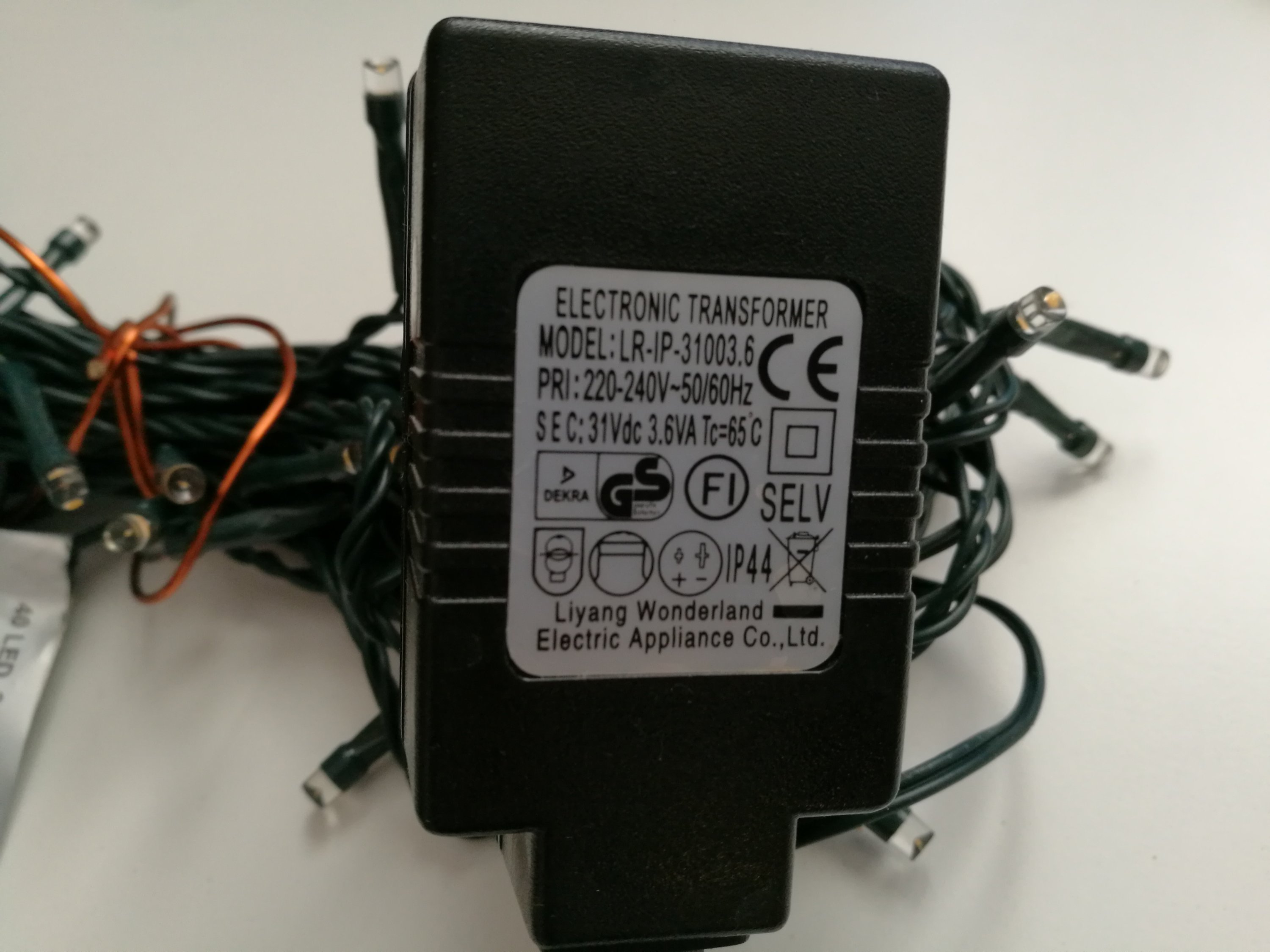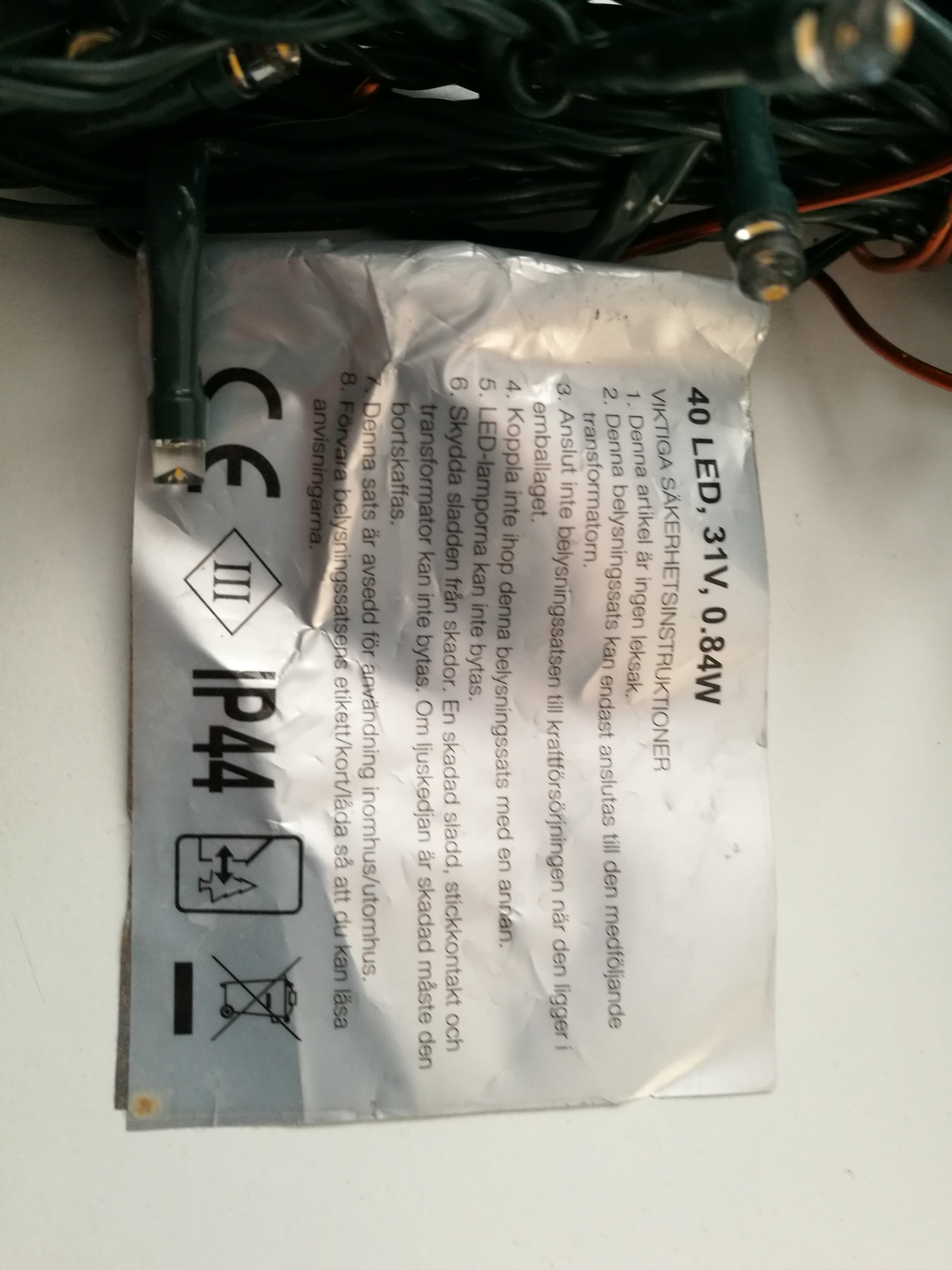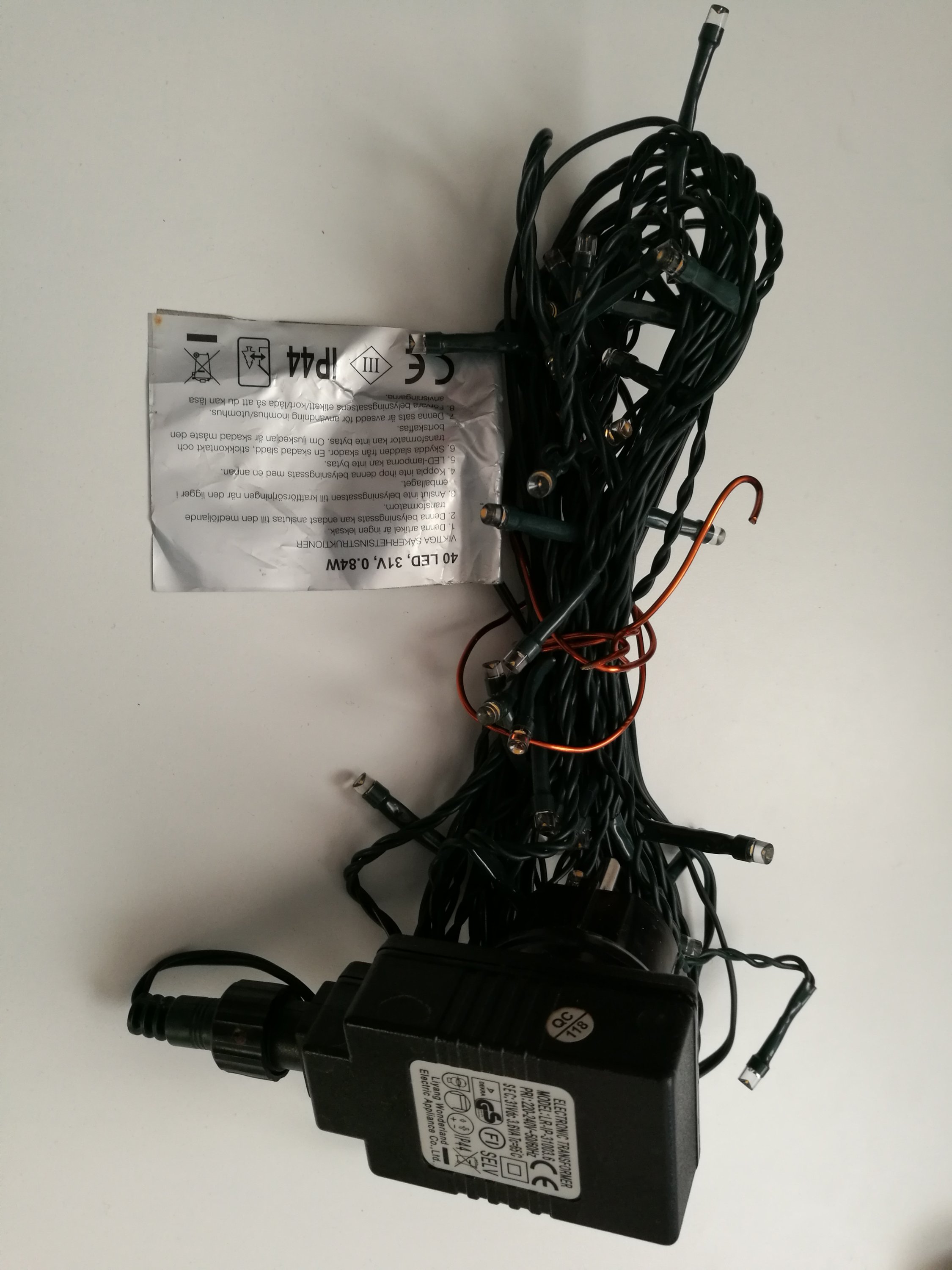 Here is another LED set with DC outputting mains switch mode power supply.