5G? IoT? Fiber Deep? 600G? We Are ready for networking at 2019!
For years we have all been talking about the emergence of 5G services, the Internet of Things (IoT) and the new high-capacity, low-latency network architectures that will be needed to support the resulting onslaught of bandwidth. Higher-speed data rates are critical to electronic evolution and revolution.
Here are some of my collection of newest trends and predictions for year 2018.  have picked and mixed here quotations from many articles (linked to source) with some of my own additions to make this posting.
5G: The most newsworthy stories in wireless today are all about 5G. In 2019, we enter a cautious, early-adoption phase of this next generation of wireless technology. 2019 will be the year when we see the first commercial networks turning on and first handsets arriving in the market. Only a small number of users will get a first taste of 5G in specific geographic locations, using specific applications, none of which are ubiquitous or cost-optimized. For more details read my 5G trends for 2019 posting.

Deep fiber: Deep deployment of fiber optics into national network infrastructure might not be as glamorous as the eagerly anticipated launch of fifth-generation mobile networks (5G); however, it is just as important—maybe even more important. Wired broadband access supports as much as 90 percent of all internet traffic even though the majority of traffic ultimately terminates on a wireless device. Wireline and wireless networks are driving new architectures to support the move from 4G LTE to 5G infrastructure. In fact, 5G relies heavily on fiber infrastructure. Service providers in the access market are talking about the evolution of their plants to a Fiber Deep (FD) Architecture. FD architectures move the optical node (the optical-to-electrical conversion point) deeper into the network and closer to the subscriber. This means shorter copper, faster speed, more capacity and reduction in maintenance cost for both cable TV network and telephone line based access networks.
Ethernet: Faster Ethernet speeds are taken to use. These transitions are driven by the increasing global IP traffic. Hyper-scalers and service providers are moving from 100GbE to 400GbE Ethernet rates and beyond. In this speed development 56Gb/s And 112Gb/s SerDes Matter.
TSN: Time-Sensitive Networking (TSN) is a set of standards under development by the Time-Sensitive Networking task group of the IEEE 802.1 working group. TSN standards documents that are specified by IEEE 802.1 can be grouped into three basic key component categories that are time synchronization; scheduling and traffic shaping; selection of communication paths, path reservations and fault-tolerance. Industrial Ethernet networks embrace time-sensitive networking (TSN) technology to integrate operational technology (OT) and information technology (IT).
SDN: Software-defined networking (SDN) technology is an approach to cloud computing that facilitates network management and enables programmatically efficient network configuration in order to improve network performance and monitoring. SD-WAN applies similar technology to a wide area network (WAN). SD-WAN allows companies to build higher-performance WANs using lower-cost and commercially available Internet access, enabling businesses to partially or wholly replace more expensive private WAN connection technologies such as MPLS.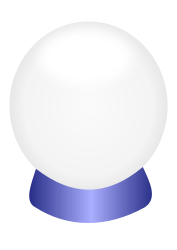 IPv6: IPv4 and IPv6 are the two Protocols Run the Internet in 2019. The long-forecasted day the internet runs out of addresses has arrived and it marks a paradigm shift in the internet's evolution. Though IPv6 has been available globally since 2012, it has seen a slow, if increasing, adoption rate. The migration to IPv6 is inevitable but will take time during that both systems are in use. In many networks a notable amount of traffic is already IPv6.
New Internet protocols: Internet security gets a boost with TLS 1.3. Also HTTP is in process of switching to a protocol layered on top of UDP. Today's HTTP (versions 1.0, 1.1, and 2) are all layered on top of TCP (Transmission Control Protocol) that is not very optimal in today's applications as SSL over TCP requires subsequent round trips to establish the encrypted connection.
IoT: The IoT world is here, and the level and rate of convergence is increasing in volume and velocity. We will see the evolution of converged networks for IoT applications in mind. Network convergence (version 2.0) is here with changes and improvements made since the first converged network (Convergence 1.0). TIA TR-42 (Telecommunications Cabling Systems ANSI/TIA-568 family), BICSI (TDMM and others) and proprietary or third documents must adapt and adjust.
PoE: The IEEE 802.3bt standard, approved by the IEEE Standards Association Board on September 27, 2018, included some significant enhancements especially for LED lighting systems. This specification allows for up to 90W of delivered power for cable lengths of up to 100m through the use of all four pairs of wires.
Edge data centers: The decentralization of the cloud and data centers are happening. Hundreds of scaled-down micro data centers are appearing at the edge of the network to support latency-sensitive IoT devices, real-time safety systems and now self- driven cars.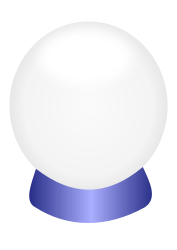 Trade wars: It seem that there is a high tech "trade war" between USA and China. It affects specifically networking business. Big Chinese manufacturers Huawei and ZTE are have received sanctions and their products are not wanted by many countries citing  their business practices and potential security nightmares. For example Japan to halt buying Huawei, ZTE equipment and Huawei has been under fire in UK, just to mention examples. It seems that the business that is lost by Huawei and ZTE could benefit Ericsson and Nokia in the 5G base station markets for short term.
Security: The internet is going to hell and its creators want your help fixing it. All agree on one thing however: Right now there is a serious battle for heart and minds, the future of the internet and global society itself. There seems to be need for a conference to address the fact that people increasingly see tech as a threat and no longer as a pure force for good. Government set to revise internal rules on procurement to protect national cybersecurity. Your DNS might be broken, and you don't even know it. Some DNS old hacks gets thrown out of use by February 1st, 2019.
WiFi: WiFi technology gets new marketing naming. The numerical sequence includes:  Wi-Fi 6 to identify devices that support 802.11ax technology, Wi-Fi 5 to identify devices that support 802.11ac technology, Wi-Fi 4 to identify devices that support 802.11n technology.
Faster mobile: Mobile networks are getting faster in many countries. Mobile networks are killing Wi-Fi for speed around the world. Average data speeds on mobile networks now outpace customer's Wi-Fi connection, on average, in 33 countries. That's the The State of Wifi vs Mobile Network Experience as 5G Arrives.

Energy efficiency: We need to develop more energy efficient networking technologies. Today, information and communication technologies globally consume 8% of electricity and doubles every year.