Here are some audio and video trends for 2019:
The global Hi-Fi Systems market was valued at million US$ in 2018 and is expected to grow. EISA Awards has selected Hi-Fi product category winners, but I did not see anything really fancy new innovations that would excite me there. The Hi-Fi speaker market has seen considerable consolidation over the years but is expected to grow. The global Hi-Fi speaker system market is highly competitive. Various established international brands, domestic brands and as well as new entrants form a competitive landscape. The market is expected to have higher growth rate as compared to the previous years due to the booming electronic industry globally. It is due to the rising income of individuals globally and increasing affordability of technology products globally. Due to technological adoption and smart gadgets, North America region is showing steady growth in the Hi-Fi speaker system market. On technology standpoint the Hi-Fi market is mainly based on pretty much stabilized technology as class D amplifiers have been on mainstream for many years.
Smart TVs are everywhere. The vast majority of televisions available today are "smart" TVs, with internet connections, ad placement, and streaming services built in. Despite the added functionality, TV prices are lower than ever. Your new smart TV was so affordable because it is collecting and selling your data. It is clear that TV companies are in a cutthroat business, and that companies like Vizio would have to charge higher prices for hardware if they didn't run content, advertising, and data businesses. Google wants sensors and cameras in every room of your home to watch, analyze, you, patents show.
Streaming services competition stays high. Apple's embracing the TV industry for the first time: Vizio and LG TVs will support AirPlay 2 and HomeKit, while Samsung TVs will get an iTunes Movies & TV app, as well as AirPlay 2 support. Google and Amazon are playing are important players on smart speaker markets.
4K video resolution is still as hot as in 2019 – it us becoming mainstream and getting cheaper. Peraso showcases 4K wireless video at CES 2019. LG has produced a market-ready rollable OLED TV. The new 75-inch 4K Micro LED TV announced at CES 2019 proves Samsung is serious about scaling the technology to do battle with OLED. But it seems that even in 1029 "4K" trend remains woefully deficient from a compelling-content-availability standpoint. CES 2019 is already full of weird and wonderful monitors.
But new higher 8K resolution is being pushed to market. The "8K" (resolution) tagline was apparently everywhere at CES this year. Samsung announced a 98-inch 8K TV because why not. LG has come strong to CES 2019 with an 88-inch 8K OLED TV, a 75-inch 8K LED/LCD TV, HDMI 2.1, new auto calibration features, Alexa built in, and many more features. It seems that this ongoing evolution is occurring out of necessity: as a given-size (and -pixel-dense) display becomes a low profit margin commodity, manufacturers need to continually "up-rev" one or both key consumer-attention-grabbing parameters (along with less quantifiable attributes like image quality) in order to remain profitable … assuming they can continue to stimulate sufficient-sized consumer demand in the process. I am not sure if they can stimulate 8K to mass market in next few years.
Wall size TVs are coming. Samsung announced a modular TV at CES. Samsung first showcased this MicroLED TV technology at CES 2018, showcasing how the screens were composed of millions of individual LEDs. Individuals screens could be combined to create massive displays, which the company calls The Wall TV. The wall-sized displays shown in recent years at CES are, in my opinion, quite ridiculous, at least for the masses.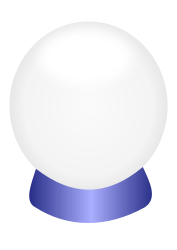 HDMI updates are coming. At present, the HDMI equipment uses the 2.0 standard (adopted in 2013) tht provides support for example for 4K video. HDMI Forum announced a new 2.1 standard already in November 2017, but it just starter showing in CES in January 2019. 8K fiber-optic HDMI cables seen at CES 2019. The 2.1 standard is a big change in technology at the bus bandwidth increases from 18 gigabit to 48 gigabits per second. This enables up to 10K video transmission and up to 120 frames per second.
Bendable displays are really coming to PCs and smart phones. LG's "rollable" display shown this year neatly showcased the technology's inherent flexibility while also addressing the question of how to hide a gargantuan display when it's not in use. Several foldable smart phones have been shown. Chinese company Royole was showing off the FlexPai at CES in Las Vegas.
Micro displays for VR and AR glasses have developed. MicroLED is better looking, more efficient and more versatile than any previous display tech. Now all Samsung, Sony, LG and others have to do is figure out how to manufacture it affordably.Nanoco Technologies and Plessey Semiconductors have partnered to shrink the pixel size of monolithic microLED displays using Nanoco's cadmium-free quantum-dot (CFQD quantum dots) semiconductor nanoparticle technology. Microchips and organic LEDs that deliver 4K-like high resolution displays a quarter of the size and half the weight of existing virtual reality (VR) headsets have been developed under a European Union project. Marc Andreessen says VR will be "1,000" times bigger than AR even though VR seems to be the popular whipping boy amongst the tech community.
There seems to be no shortage of angst with the current (and unfortunately burgeoning) popularity of usage of the term artificial intelligence (AI). Intelligence has been defined in many ways which makes it hard to get good picture on what is going on. I am still waiting for sensible intelligent AI to do something useful. But the ability for a sufficiently trained deep learning  system to pattern-match images, sound samples, computer viruses, network hacking attempts, and the like is both impressive and effective.

Potential problems related to the coming of self-driving car technologies and cameras are expected. A man at CES in Las Vegas says that a car-mounted lidar permanently damaged the sensor in his new $1,998 Sony a7R II mirrorless camera. Man says CES lidar's laser was so powerful it wrecked his $1,998 camera because the LIDAR laser power rules ensure lasers are safe for human eyes—but not necessarily for cameras. Is this something that camera and car manufacturers need to figure out together?
2019 Will Be the Year of Open Source from software and even hardware. Open source video player app VLC has now reached 3 billions downloads.
When almost all AV products are pushing more and more features, it seems that almost Everything is too complicated for an average Joe.