Found some broken LED christmas lights (operated originally from 24V transformer) and a suitable spare switch mode power supply (36-72V to 24V). Then I got an idea to combine them to an experimental PoE Christmas light project.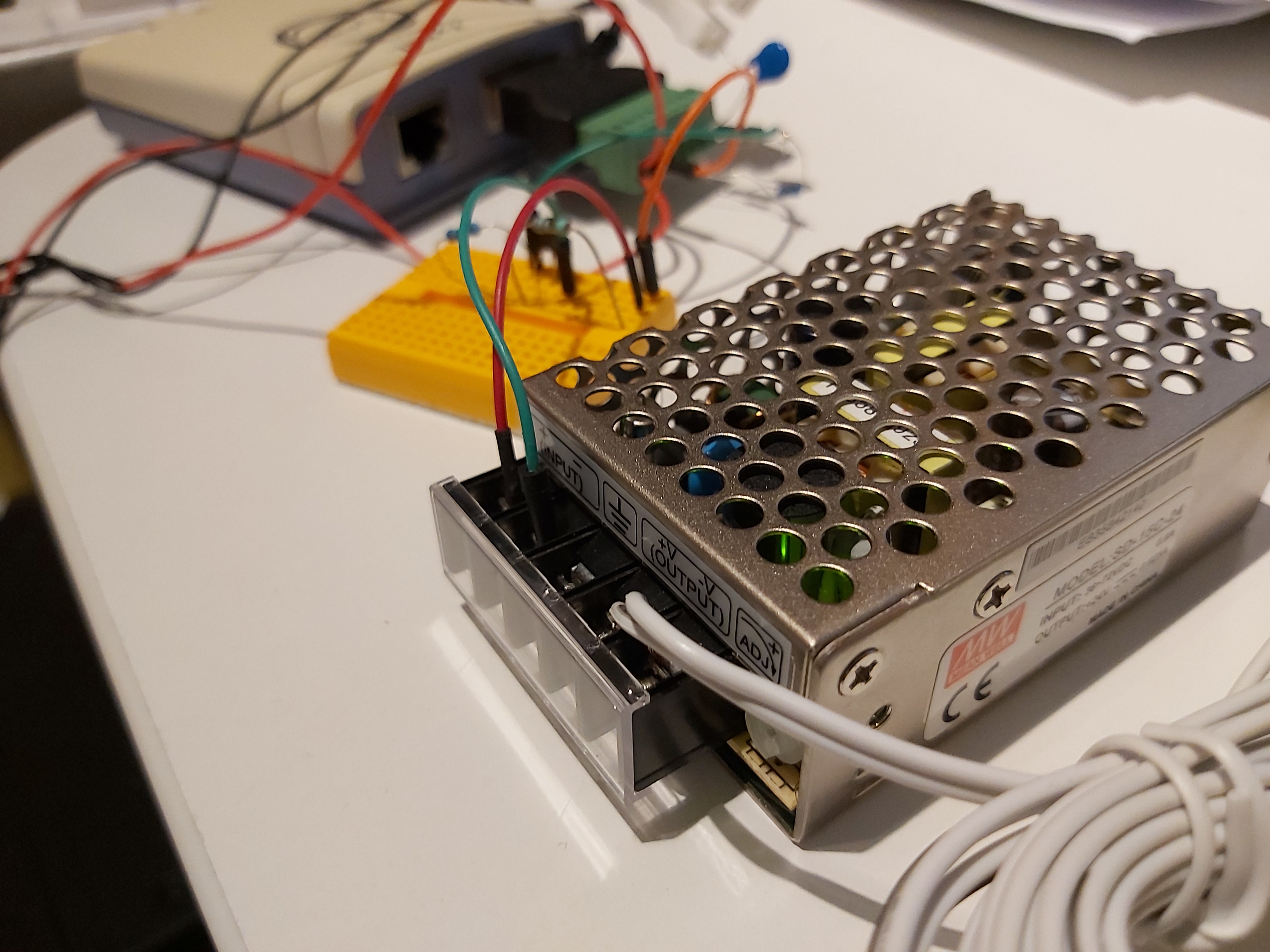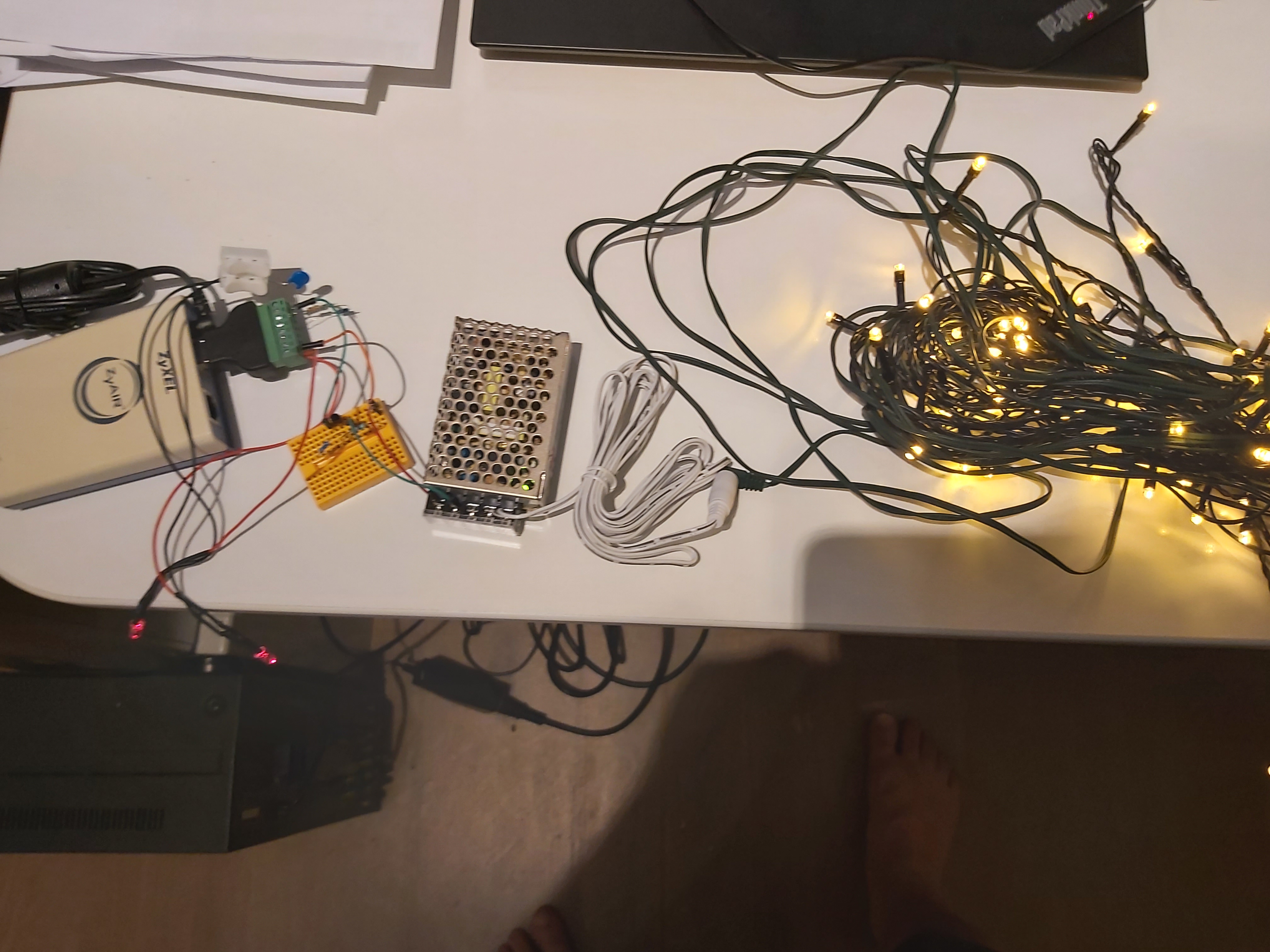 Circuit diagram: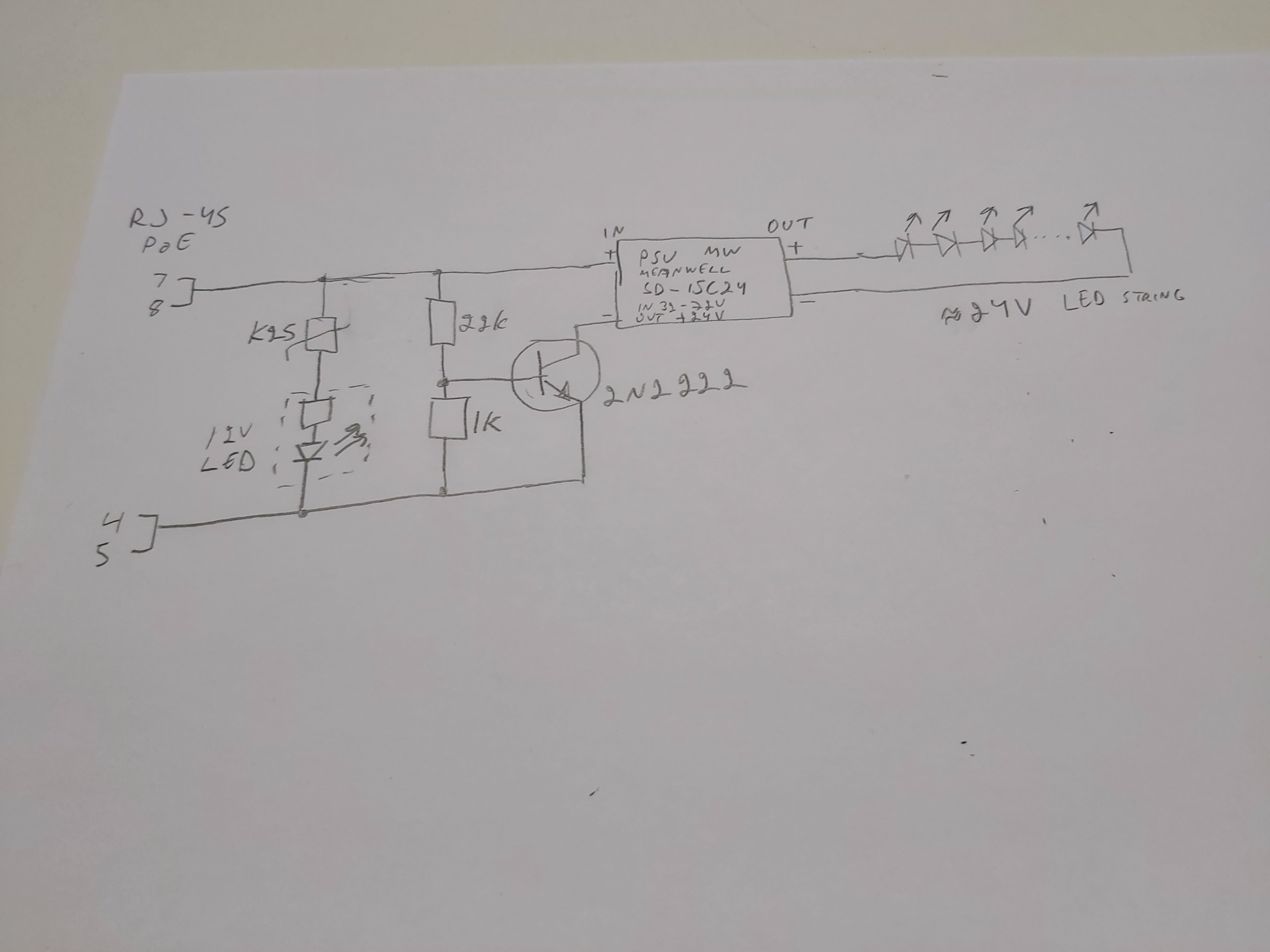 The circuit operation:
Initially circuit presents around 23 kohms impedance when low voltage is on line (PoE PD is expected to be 19-27 kohm at 2.8-10v). Power supplying circuit can detect my load (PD). The 22k and 1k voltage divider keeps transistor off when voltage is 10V or lower.
When PeE power supplying circuit detects PD, it turn on 48V DC to line (+ to 7,8 pins and – to 5,6 pins of RJ-45). When voltage is 48V, the transistor can turn on passing power to the DC-DC converter. My 12V indicator LED will turn on getting it's power through VDR that that takes around 35V voltage drop.
This was a "quick hack" that worked this time. It is not a reliable circuit recommended for any real application.