I saw presentation of Sound Tools XLR Sniffer/Sender at https://www.ratsoundsales.com/mm5/merchant.mvc?Screen=PROD&Product_Code=soundtools-xlr-snifsend
It was described:
"Quickly troubleshoot faulty mic lines and cables with this set of remote end cable testers. The XLR Sniffers can also utilize phantom power to test snake lines and cables in live environments, making it simple to diagnose issues and get your show up and running.
When you need to know quickly whether it's the mic or the line, the XLR Sniffer/Sender duo will give you an instant result. 
The Sniffer unit has 3 LED lights. When attached to an XLR cable that is powered by a phantom power source (either a console or the Sender unit), the Sniffer will light up in either green or red LEDs to show whether the line is good (all green) or has errors (all red or a combination of red and green). The XLR Sniffer/Sender can even test for a pin 2-3 short. 
Sniffer and Sender units are not intended to replace a multi-meter during your repair phase. These are designed as a fast way to test for faulty XLR cables and phantom power in the field."
I saw some videos of this product also:
I started wondering how it works. I did not figure out all the details based on just web pages and some idea. Then got idea to design my own version of idea.
Here it it: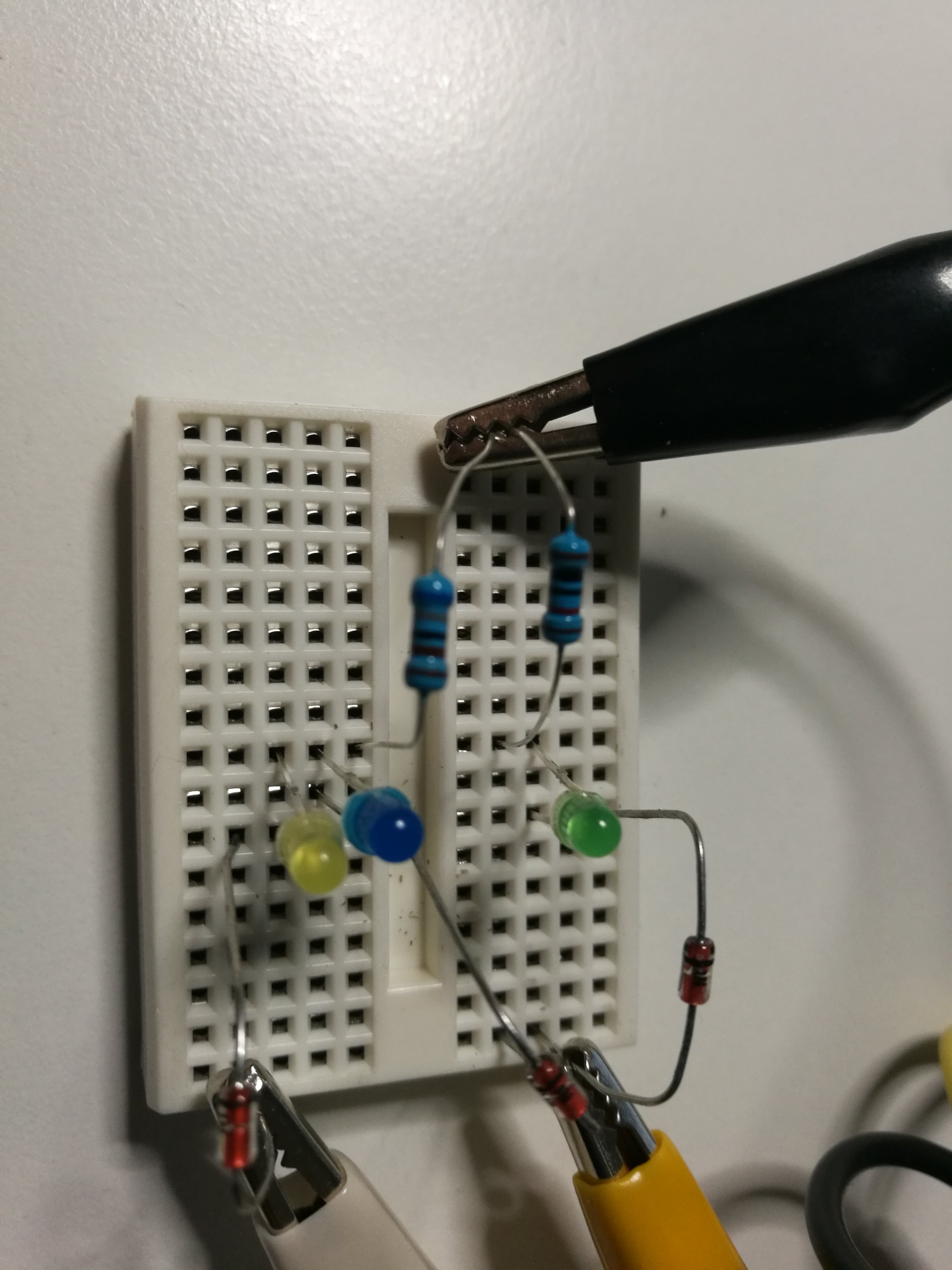 Results:
All LEDs output light = Everything OK
Left and right on, center off = Short between pins 2 and 3
Left LED off = pin 2 not connected or shorted to ground
Right LED off = pin 3 not connected or shorted to ground
All LEDs off = not plugged in or phantom power missing or ground connection missing
Here are the circuit details of my idea that is designed to work with standard 48V phantom power supplied by an audio mixer: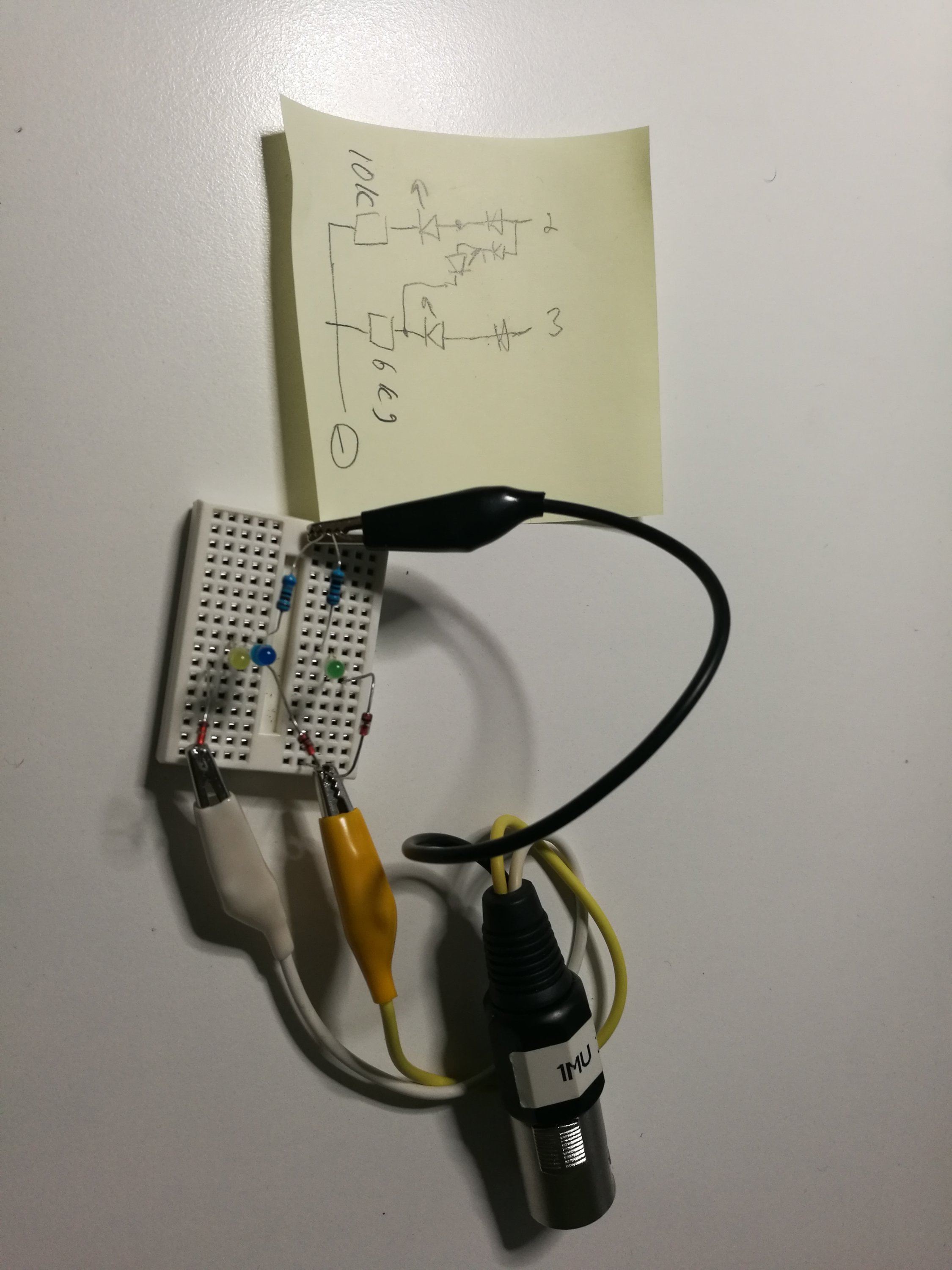 The circuit is based on the idea that it takes phantom power from the mic line to light two LEDs. There are somewhat different load from pins 2 and 3 to ground. This causes some voltage difference between those pins, which is enough to light up the third LED if everything is correct. That's the basic idea. In addition to LEDs and current limiting resistors, there are three diodes (1N4148) that protect the LEDs agains too much reverse voltage that cold occur on some wiring errors cases.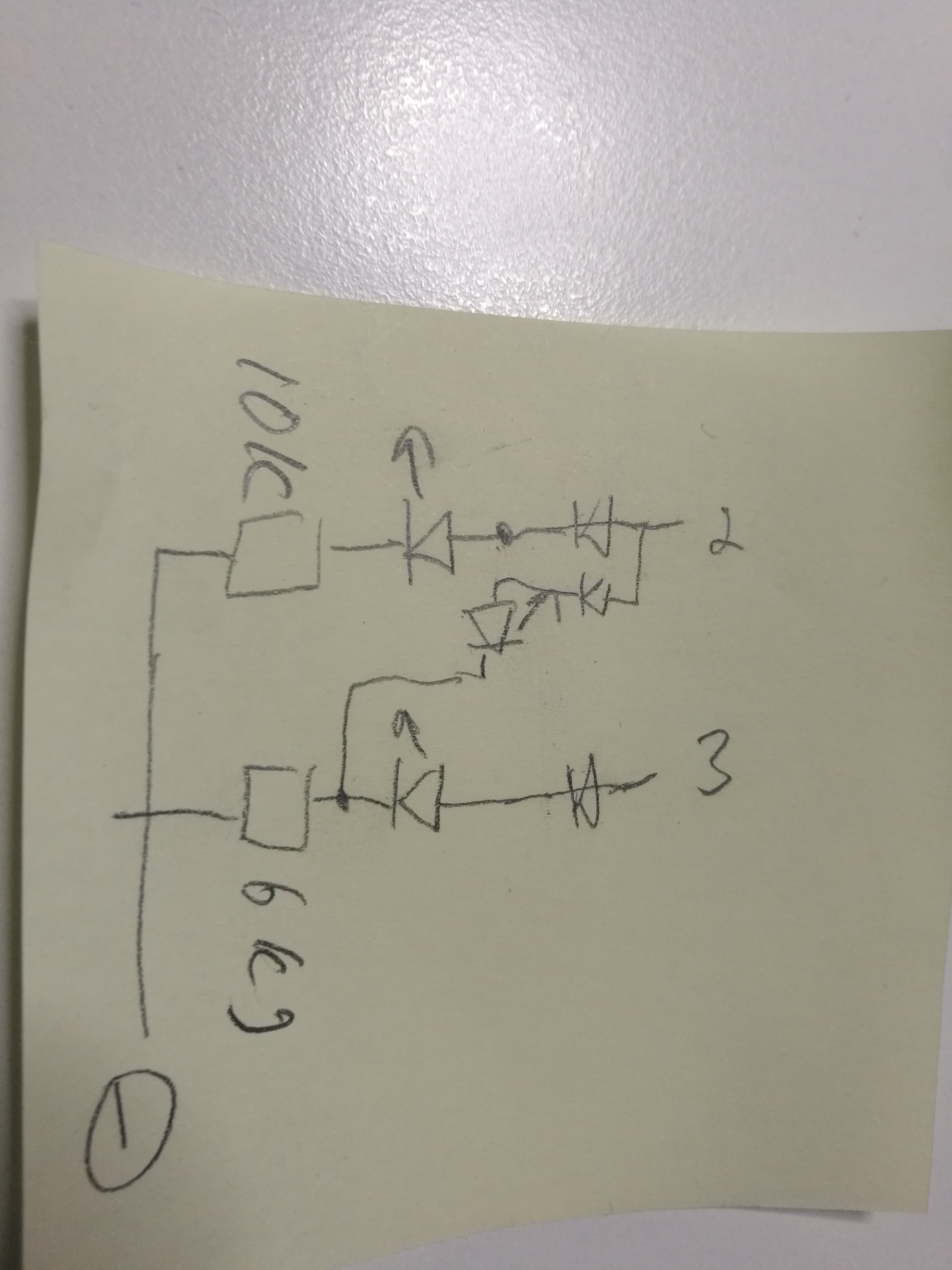 I am still waiting to build final version inside an XLR male plug.