Since the late 1970s and early 1980s, many of those in the technology community have imagined a future state of, if not quasi-successor to, the Internet – called the "Metaverse". Metverse is a vision of the future networking that sounds fantastical. The Metaverse is a collective virtual shared space[1] including the sum of all virtual worlds and the Internet. The idea is to create a space similar to the internet, but one that users (via digital avatars) can walk around inside of and where they can interact with one another in real time. Keeping it simple, the metaverse is a potentially vast three-dimensional online world where people can meet up and interact virtually.
The metaverse was originally conceived as the setting for dystopian science fiction novels, where virtual universes provide an escape from crumbling societies. Now, the idea has transformed into a moonshot goal for Silicon Valley, and become a favorite talking point among startups, venture capitalists and tech giants. Imagine a world where you could sit on the same couch as a friend who lives thousands of miles away, or conjure up a virtual version of your workplace while at the beach.
Tech titans like Facebook founder Mark Zuckerberg are betting on as the next great leap in the evolution of the internet. Although the full vision for the Metaverse remains hard to define, seemingly fantastical, and decades away, the pieces have started to feel very real. Metaverse has become the newest macro-goal for many of the world's tech giants. Big companies joining the discussion now may simply want to reassure investors that they won't miss out on what could be the next big thing, or that their investments in VR, which has yet to gain broad commercial appeal, will eventually pay off.
'Metaverse': the next internet revolution? article tells that metaverse is the stuff of science-fiction: the term was coined by Neal Stephenson in his 1992 novel "Snow Crash", in which people don virtual reality headsets to interact inside a game-like digital world.

Facebook Wants Us to Live in the Metaverse. According to Facebook CEO Mark Zuckerberg "What is the metaverse? It's a virtual environment where you can be present with people in digital spaces. You can kind of think of this as an embodied internet that you're inside of rather than just looking at." Metaverse vision was the driver behind Facebook's purchase of Oculus VR and its newly announced Horizon virtual world/meeting space, among many, many other projects, such as AR glasses and brain-to-machine communications. In a high-tech plan to Facebookify the world advertisements will likely be a key source of revenue in the metaverse, just as they are for the company today.
Term Metaverse was created by sci-fi author Neal Stephenson in his 1992 dystopian novel "Snow Crash" to describe a virtual space where people interact with one another through user-controlled avatars. That "Snow Crash" novel coined the terms "Metaverse" and "Avatar".
Venture capitalist Matthew Ball has also written extensively on what he believes are the main attributes of a metaverse: a full-functioning economy, real-time persistence (no pausing), and interoperability of digital "belongings" such as clothing across multiple platforms. Experts working in the space tend to agree on a few key aspects of the metaverse, including the idea that users will experience a sense of "embodiment" or "presence.". Read more at The Metaverse: What It Is, Where to Find it, Who Will Build It, and Fortnite and Big Tech has its eyes set on the metaverse. Here's what that means
Proponents of the metaverse say there could eventually be huge business potential — a whole new platform on which to sell digital goods and services. If metaverse could be properly realized and catches on some future year, it is believed that metaverse would revolutionize not just the infrastructure layer of the digital world, but also much of the physical one, as well as all the services and platforms atop them, how they work, and what they sell. It is believed that verifiable, immutable ownership of digital goods and currency will be an essential component of the metaverse.
Did you hear? Facebook Inc. is going to become a metaverse company. At least that's the story its management wants everyone to believe after a flurry of interviews and announcements over the past couple of weeks. Zuckerberg is turning trillion-dollar Facebook into a 'metaverse' company, he tells investors article tells that after release of Facebook's earnings CEO Mark Zuckerberg took a moment to zoom out and wax on the company's future goals, specifically calling out his ambitions to turn Facebook into "a metaverse company."
Some pieces of the metaverse already exist. Services like Fortnite, an online game in which users can compete, socialize and build virtual worlds with millions of other players, can give users an early sense of how it will work. And some people have already spent thousands of dollars on virtual homes, staking out their piece of metaverse real estate.
Who will be big if metaverse catches on. Bloomberg article Who Will Win the Metaverse? Not Mark Zuckerberg or Facebook article claims the social networking giant and its CEO have vast ambitions to dominate the next big thing in computing, but other tech giants are in a better position to turn the hype into reality. Facebook's actual track record on VR tells a story that has not been very promising. The two critical components needed for companies to take advantage of the opportunities that may arise from any potential metaverse are advanced semiconductors and software tools. Facebook is not strong on either front.
There are many other companies with Metaverse visions. For example Oculus's technology has been surpassed by smaller competitors such as Valve Index, which offers better fidelity. Microsoft (MSFT) CEO Satya Nadella said last week that his company is working on building the "enterprise metaverse." Epic Games announced a $1 billion funding round in April to support its metaverse ambitions. Companies like graphics chipmaker Nvidia (NVDA) and gaming platform Roblox (RBLX) are also playing Metaverse game.
Despite the current hype cycle, the idea is still amorphous, and a fully functioning metaverse is probably years and billions of dollars away — if it happens at all. Another question is are we emotionally evolved enough for it? There is a host of concerns about how the metaverse could be used or exploited. "Are we safe to start interacting at a more person-to-person level, or are the a**holes still going to ruin it for everybody?" "If you can now replace somebody's entire reality with an alternate reality, you can make them believe almost anything,"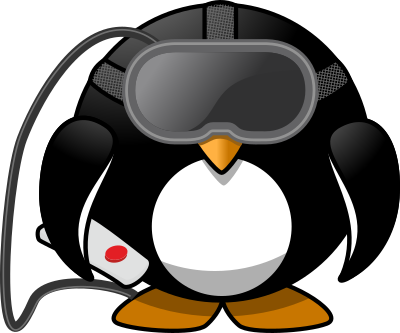 Keep in mind that the metaverse is a relatively old idea that seems to gain momentum every few years, only to fade from the conversation in lieu of more immediate opportunities. Though "Fortnite" and "Roblox" are often described as precursors to the Metaverse, the most significant precursor to the Metaverse is the internet itself.