The year 2021 was strange, you can read more of it from A 2021 technology retrospective: Strange days indeed. But how strange will 2022 be? Here are some predictions for year 2022:
2022 preview: Will the global computer chip shortage ever end?
The growing demand for computer chips, used in everything from cars to fridges, has collided with the effects of the coronavirus pandemic, leading to a global shortage that is likely to continue through 2022
Read more: https://www.newscientist.com/article/2022-2022-preview-will-the-global-computer-chip-shortage-ever-end/#ixzz7GqrP1H9A
Industry Transforming In Ways Previously Unimaginable
https://semiengineering.com/industry-transforming-in-ways-previously-unimaginable/?cmid=3dedf05d-0284-497a-b015-daf7747872e6
As we look back over 2021, there have certainly been some surprises, but the industry continues to take everything in its stride.
2022 tech themes: A look ahead
https://www.edn.com/2022-tech-themes-a-look-ahead/
The continued COVID-19 question mark: The world quickly and dramatically changed. It hasn't yet reverted to pre-pandemic characteristics, and it very likely never will. Sad but true, the pandemic isn't even close to being over yet.
Deep learning's Cambrian moment: Look at today's participant-rich deep learning silicon and software market, spanning both training and inference.
The ongoing importance of architecture: As the number of transistors that it's possible to cost-effectively squeeze onto a sliver of silicon continues to slow, what you build out of those transistors becomes increasingly critical.
Open source processors' time in the sun: There is a burgeoning RISC-V movement. It's likely a little-known fact to some of you, that a public domain instruction set for v2 and earlier versions of the Arm ISA exists. And both Sun (with OpenSPARC) and IBM (OpenPOWER) have also joined the open-source silicon movement.
The normalization of remote work (and the "Great Resignation's" aftershocks): I suspect that, to at least a notable degree, we won't ever completely return to the "way it was before." In fact, I'd wager that having a taste of a work-from-home or "hybrid" employment lifestyle is one of the key factors behind the so-called "Great Resignation" that tech and broader media alike inform me is well underway.
The metaverse starts to stir: Perhaps we'll look back at 2022 as the year when the crossing of the chasm started in earnest.
Autonomy slowly accelerates: 2021 was another year filled with fully autonomous car tests and premature "coming soon" pronouncements; 2022 will likely be the same.
Batteries get ever denser, ever more plentiful, and ever cheaper
Space travel becomes commonplace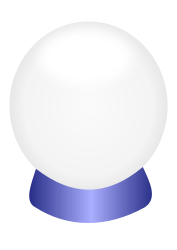 Global semiconductor industry forecasts for 2022
https://www.digitimes.com/news/a20211229VL205.html
"2021 is the year that everyone remembered that chip mattered," said Wired Magazine. So far 2022 seems likely to be another fruitful year for the semiconductor industry.
World Semiconductor Trade Statistics (WSTS) also has predicted that the global semiconductor market is projected to grow by 8.8 percent in 2022, to US$ 601 billion, driven by double-digit growth of the sensors and logic category. All regions and all product categories are expected to continue positive growth. Wafer foundry manufacturers sales likely to remain strong due to tight supply. 5G smartphone silicon content increase to drive demand for foundry service higher. Demand for digital transformation is here to stay, no sign of weakening for foundry service sales.
The COVID-19 pandemic accelerated digital transformation over the past two years. Work from home, virtual conference, and remote learning have driven up the demand for cloud computing, laptops, and servers, and hence the sales growth of related semiconductor products. Demands for CPU, GPU, AI accelerator (including FPGA) foundry services will remain strong in 2022 because trends such as virtual conferences, live streaming, and large capex of data centers are likely to stay. Long-term demands for customized chips in IoT, 5G infrastructure, HPC, and EV applications, like ADAS, autonomous driving, V2X, in-Vehicle Infotainment, will provide robust growth momentum for chip foundry services.
Chip crunch is not ending in 2022, as the lead time of some electronic components is stretching into 2023. Meanwhile, the increasing adoption of RISC-V open standard instruction set architecture is an important trend that can not be ignored. RISC-V market will double its size in 2022, compared to 2021, as it is attracting small and medium-size chip designers and manufacturers, especially those in China. RISC-V designs are now being used by Qualcomm, Samsung, Google, Microchip, Nvidia, and more.
Taiwan's chip industry emerges as a battlefront in US-China showdown
https://www.taipeitimes.com/News/editorials/archives/2022/01/01/2003770517
The country dominates production of chips used in almost all civilian and military technologies. That leaves the US and Chinese economies reliant on plants that would be in the line of fire in an attack on Taiwan. The vulnerability is stoking alarm in Washington
40 prosenttia pienempiä latureita
https://etn.fi/index.php?option=com_content&view=article&id=12981&via=n&datum=2021-12-20_14:53:12&mottagare=30929
The size of a standard mobile phone charger can be reduced by up to 40 percent when using GaN components or it can be designed to produce more power in the same size. GaN chargers are becoming the most popular charger technology for billions of devices, so it's no wonder that European semiconductor giant STMicroelectronics is also excited about them.