Coaxial cables are essential transmission lines in many RF/microwave applications. Coaxial cables are usually reliable, but sometimes coaxial cables can develop unseen faults that may be anywhere in their length. Finding those faults can often be challenging, typically requiring the use of time-domain reflectometry (TDR) which operates much like a radar system.
Analysis of the reflected signal gives insight into the location and type of fault. The resolution of a distance measurement depends on the risetime of the pulsed test signal. There are commercially available TDR devices. For some less demanding applications a normal oscilloscope with cheap TDR pulse generator will do. For example my easy to build  Time Domain Reflectometer (TDR) circuit has been available as kit made by Far Circuits.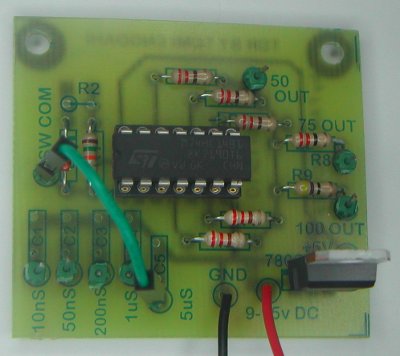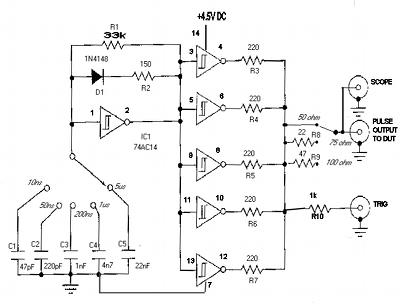 Microwaves&RF magazine article Method Finds Faults in Coaxial Cables that I just read presents a straightforward technique that works in the frequency domain without need of exotic test equipment to accurately find the distance to a fault in RF/microwave coaxial cables. The (FD)2 method does not require specialized test equipment or very high test frequencies to determine the location of a cable fault. In this approach the pulse generator can be replaced by an RF signal generator and the scope by an RF voltmeter. (FD)2 method provides a simple means to find the distance to a gross fault, such as an open or short, in a transmission line using only a relatively low-frequency signal generator and some form of amplitude measuring instrument.
At particular frequencies and line lengths, the reflected signal wave will be completely out of phase with the initial forward-wave signal, resulting in cancellation of the signal wave. With the (FD)2 approach, the longer the distance to the fault, the lower the frequency required to find it.
The (FD)2 method for finding faults in coaxial cables can be simplified when performed with a spectrum analyzer and a tracking generator (no hand tuning or generator and and continuously reading meter readings as you see the results as picture on screen):
For more details read Method Finds Faults in Coaxial Cables article.