Fifer optics power meter is an important tool for debugging fiber optics networks. I have earlier tested a cheap commercial fiber optic power meter a at Fiber optics power meter posting.
Hardware hackers ares famous for building their own test equipment. The basic operation of optical power meter is quite simple: take a suitable detector, add amplifier or signal and add display. The practical implementation gets hard when you need to work with precision fiber optics and get the device calibrated somehow.
Hackaday Prize Entry: An Optical Power Meter article tells about an interesting project that build a fiber optic power meter using SFP transceiver module and Arduino. The most optical fiber module in today communication use form factor called SFP (small form-factor pluggable) physical interfacing. SFP is widely used in many switches, routers and many telecom devices. The trick is that SFP modules have a built-in signal level metering functionality that measures optical power in dBm. The measurements results can be read with DDM (Digital Diagnostics Monitoring ) protocol that is accessed via a 2-wire serial bus (also known as "I2C" or "I2C" protocol). The circuit is simple enough to be built on a piece of perfboard (check out the circuit diagram).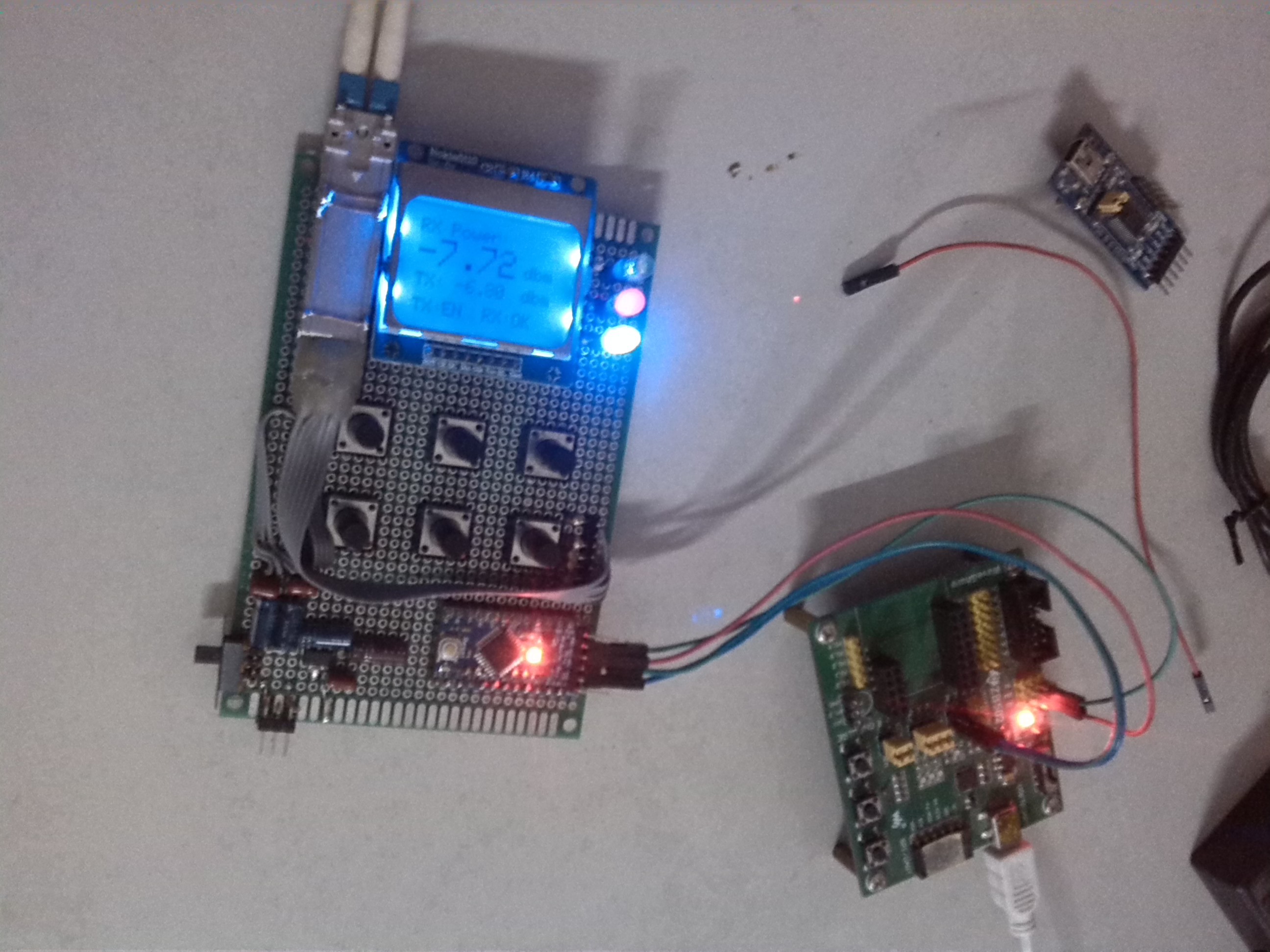 Optical Power Meter (with SFP and DDM protocol) project page shows how to DIY Optical Power Meter with SFP (Small Form-factor Pluggable transceiver) and DDM (Digital diagnostics monitoring ) protocol. This project looks like an useful instrument and teaches about SFP modules. Besides measuring laser power, the device also allows turning on the transmitting laser if needed.