Last weekend I finally turned my Raspberry Pi to media player appliance (IP TV STB) using Raspbmc. Raspberry Pi reaches critical mass as XBMC hardware so trying it out sounded a good idea. My main was to use Elisa Viihde service also with my Rasberry Pi connected to monitor (I already had set-top-box and I could watch the programs with PC).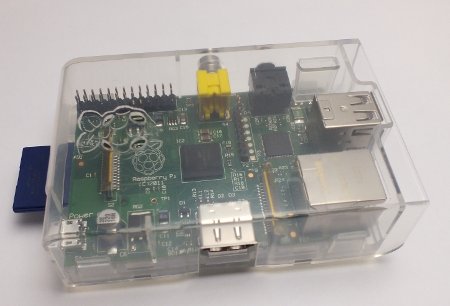 My collegue had earlier (many moths ago) informed me how to make this work: install raspbmc, buy MPEG2 decoding key and install XBMC-Elisa-Viihde-plugin.
That looked like something not too hard. But ended taking hours because few problems. I had earlier downloaded
Raspbmc has a simple UI installer, so all I had to do was to run it to make SDHC card for my Raspberry Pi. The idea is that put the card in and wait the system to install itself from network (takes around 20 minutes). Things did not work well. I got problems like ones described in Errors when Installing Raspbmc discussion:
I tried different ways to solve the problems mentioned in discussion. None of them seemed to help. Finally I found what solved the problem: the installed I had was a bit old. I downloaded the newest Raspbmc has a simple UI installer and things worked well with that.
Installing XBMC-Elisa-Viihde-plugin step was easy: I was happy to see that Raspbmc already had that plugin as the list of plugins you can directly add within XBMC without doing any additional installing steps which were needed earlier.
When I tested viewing the programs I got two problems: lack of picture and sound. The lack of sound was caused by the fact that Rasbmc was sending by default audio to HDMI, while I needed to have it on analogue output (easy to change on audio settings).
The lack of video was due the fact that MPEG2 hardware decoding key was missing (recorded TV programs on Elisa Viihde are in MPEG2 format like they come from digital TV broadcasts). All I had to do to solve the problem was to add the MPEG2 license key (I had already bought) to the config.txt file in the FAT partition of the SD card (I did editing of config.txt with Notepad++ on my Windows PC).
Now things started to work well and I could watch the recorded TV shows.