Serialchart is an open source application for charting data sent via RS-232 port in real time. It runs on Windows. It is very suitable for a microcontroller (Arduino) project to graph the incoming data to screen. The incoming data should be in CSV format, with each point on a separate line. After some short tests the tools feels pretty useful.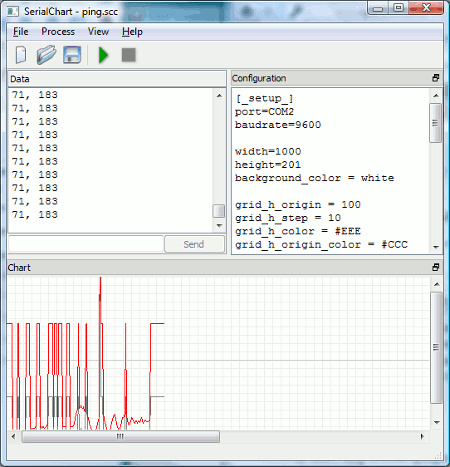 SerialChart Tutorial shows example how easily you can do graphing with this tool. This guide goes over how to set up Arduino for HCC computers, attach an IMU to the Arduino, and view data from the IMU on serialchart.
MPU-6050-Arduino with SerialChart shows Serialchart in action:
If you are looking for alternatives for graphing data on Linux, check RRDtool. RRDtool is the OpenSource industry standard, high performance data logging and graphing system for time series data. RRDtool can be easily integrated in shell scripts, perl, python, ruby, lua or tcl applications.