I bought this is universal travel adapter from Biltema to be able to connect my laptop power supply with grounded schuko plug hopefully safely to UK power outlets. Many other travel adapters only work well with ungrounded loads (typically either accept only ungrounded plug or leave ground not connected). This is one rare product that seems to handle grounding properly.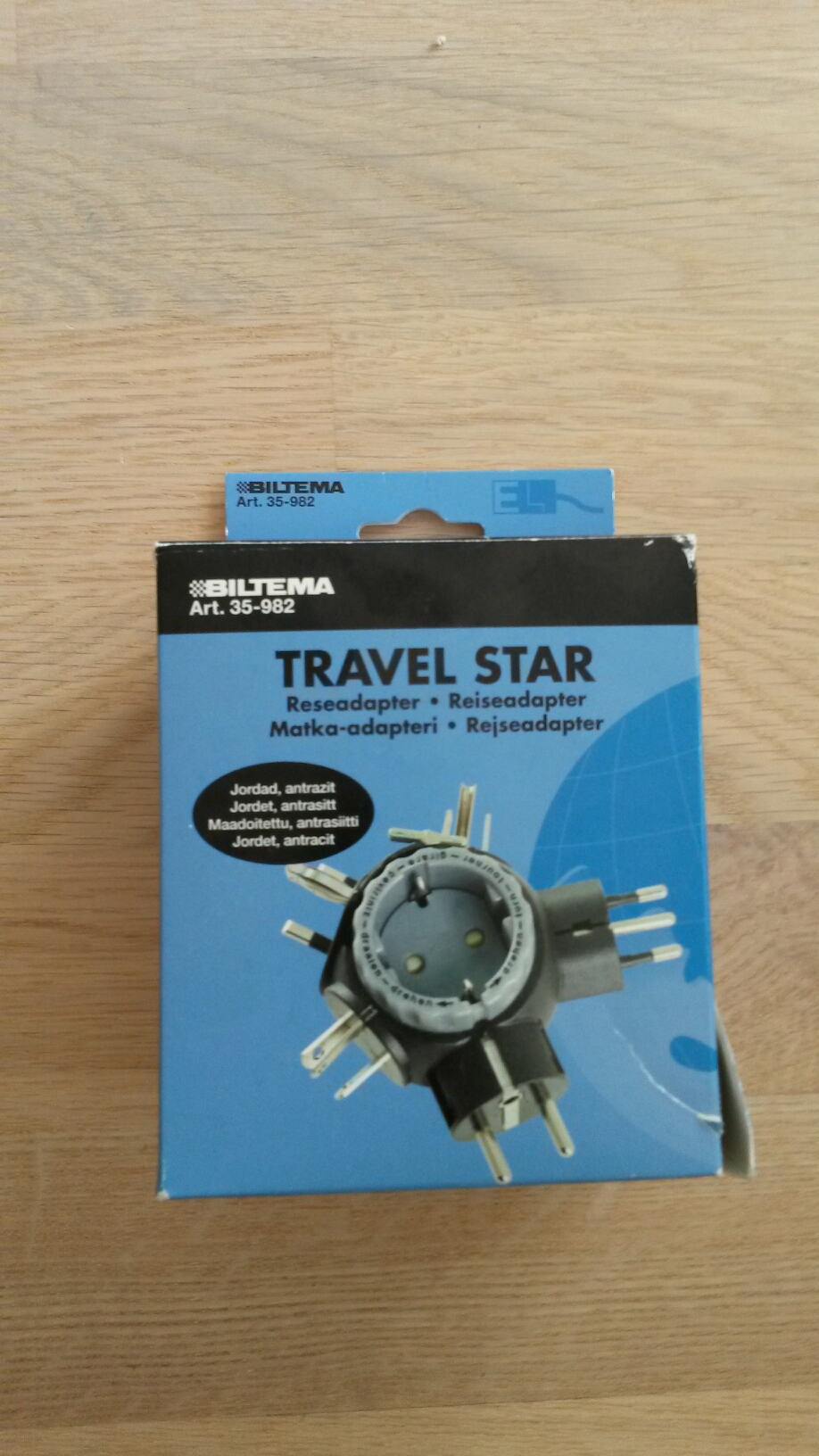 It supports many outlet types to schuko conversion. Just turn to right position – output makes contact with one plug on one side of adapter.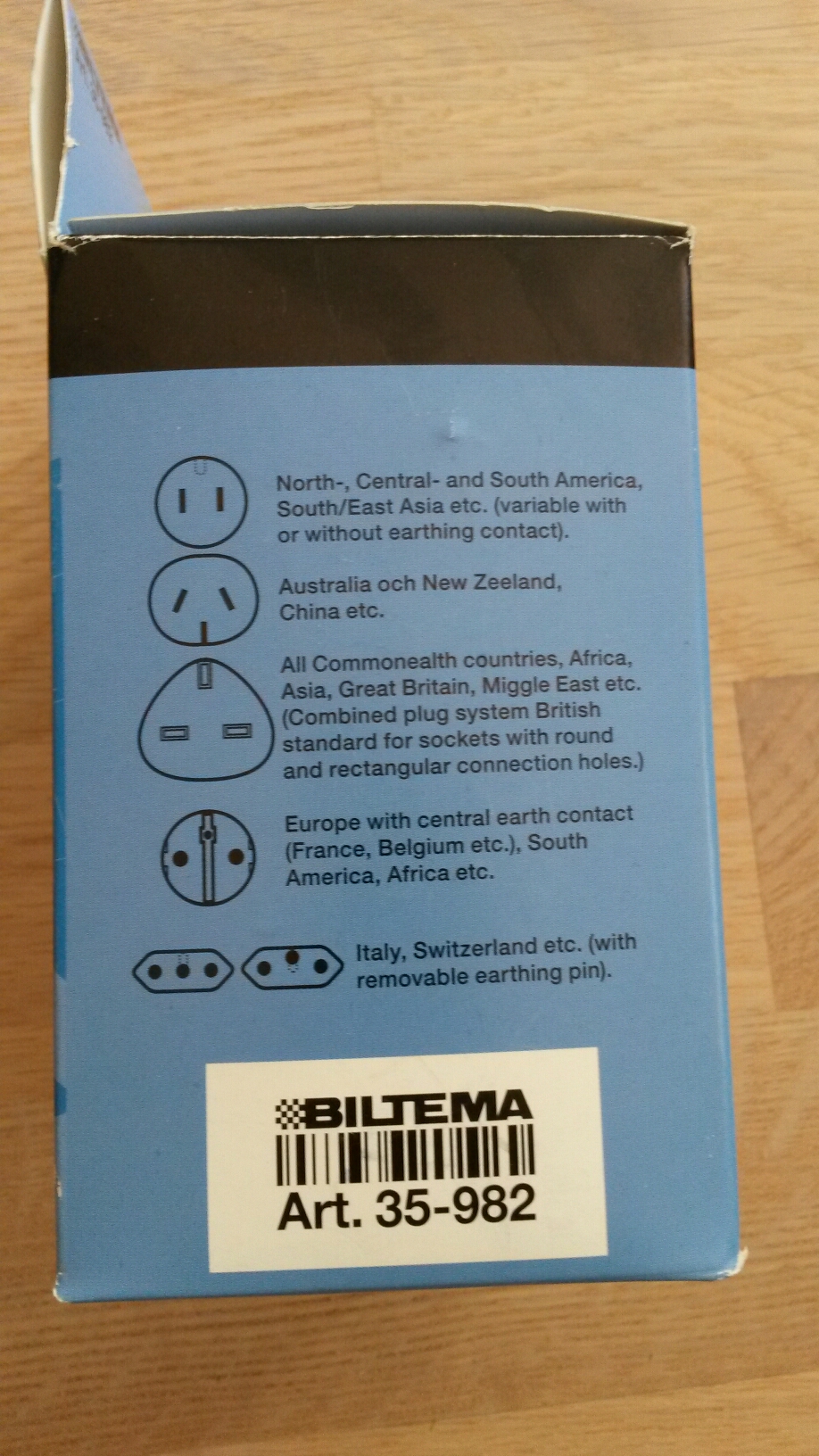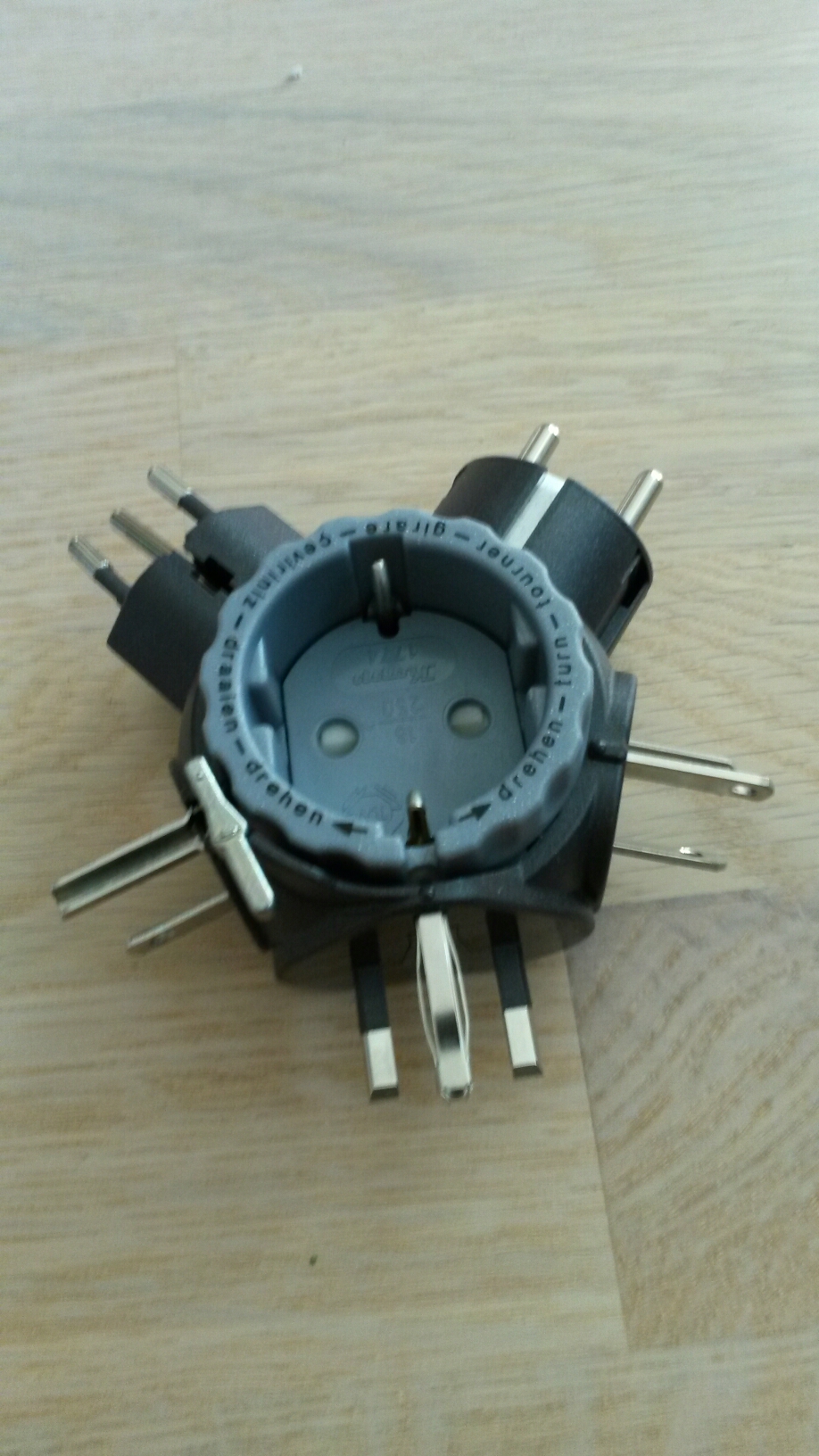 Pros: Universal adapter for many uses. One of the rare with proper grounding. It feels to be solid and well built. When turning the selector, power is cut before ground and connected before power. This worked well as promised.
Cons: I did not see fuse in uk adapter (would be a good idea to have 13A fuse in UK, fuse  not needed in other countries). The power source selection can turn quite easily – can turn accidentally and cut your power  output if you are moving cables. Two times more expensive than the ungrounded model.
Funny product detail: This can even "convert" schuko to schuko! (No conversion)
Posted from WordPress for Android