Here is my list of electronics industry trends and predictions for 2016:
There was a huge set of  mega mergers in electronics industry announced in 2015. In 2016 we will see less mergers and how well the existing mergers went. Not all of the major acquisitions will succeed. Probably the the biggest challenge in these mega-mergers is "creating merging cultures or–better yet–creating new ones".
Makers and open hardware will boost innovation in 2016. Open source has worked well in the software community, and it is coming more to hardware side. Maker culture encourages people be creators of technology rather than just consumers of it. A combination of the maker movement and robotics is preparing children for a future in which innovation and creativity will be more important than ever: robotics is an effective way for children as young as four years old to get experience in the STEM fields of science, technology, engineering, mathematics as well as programming and computer science. The maker movement is inspiring children to tinker-to-learn. Popular DIY electronics platforms include Arduino, Lego Mindstorms, Raspberry Pi, Phiro and LittleBits. Some of those DIY electronics platforms like Arduino and Raspberry Pi are finding their ways into commercial products for example in 3D printing, industrial automation and Internet of Things application fields.
Open source processors core gains more traction in 2016. RISC-V is on the march as an open source alternative to ARM and Mips. Fifteen sponsors, including a handful of high tech giants, are queuing up to be the first members of its new trade group for RISC-V. Currently RISC-V runs Linux and NetBSD, but not Android, Windows or any major embedded RTOSes. Support for other operating systems is expected in 2016. For other open source processor designs, take a look at OpenCores.org, the world's largest site/community for development of hardware IP cores as open source.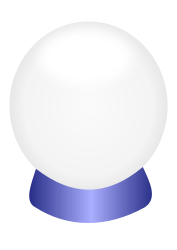 GaN will be more widely used and talked about in 2016. Gallium nitride (GaN) is a binary III/V direct bandgap semiconductor commonly used in bright light-emitting diodes since the 1990s. It has special properties for applications in optoelectronic, high-power and high-frequency devices. You will see more GaN power electronics components because GaN – in comparison to the best silicon alternative – will enable higher power density through the ability to switch at high frequencies. You can get GaN devices for example from GaN Systems, Infineon, Macom, and Texas Instruments. The emergence of GaN as the next leap forward in power transistors gives new life to Moore's Law in power.
Power electronics is becoming more digital and connected in 2016. Software-defined power brings to bear critical need in modern power systems. Digital Power was the beginning of software-defined power using a microcontroller or a DSP. Software-defined power takes this to another level. Connectivity is the key to success for software-defined power and the PMBus will enable the efficient communication and connection between all power devices in computer systems. It seems that power architectures to become software defined, which will take advantage of digital power adaptability and introduce software control to manage the power continuously as operating conditions change. For example  adaptive voltage scaling (AVS) is supported by the AVSBus is contained in the newest PMBus standard V 1.3. The use of power-optimization software algorithms and the concept of the Software Defined Power Architecture (SDPA) are all being seen as part of a brave new future for advanced board-power management.
Nanowires and new forms of memory like RRAM (resistive random access memory) and spintronics are also being researched, and could help scale down chips. Many "exotic" memory technologies are in the lab, and some are even in shipping product: Ferroelectric RAM (FRAM), Resistive RAM (ReRAM), Magnetoresistive RAM (MRAM), Nano-RAM (NRAM).
Nanotube research has been ongoing since 1991, but there has been long road to get practical nanotube transistor. It seems that we almost have the necessary parts of the puzzle in 2016. In 2015 IBM reported a successful auto-alligment method for placing them across the source and drain. Texas Instruments is now capable of growing wafer scale graphene and the Chinese have taken the lead in developing both graphene and nanotubes according to Lux Research.
While nanotubes provide the fastest channel material available today, III-V materials like gallium arsenide (GaAs) and indium gallium arsenide (InGaAs) are all being explored by IBM, Intel, Imec and Samsung as transistor channels on silicon substrates. Dozen of researchers worldwide are experimenting with black phosphorus as an alternative to nanotubes and graphene for the next generation of semiconductors. Black phosphorus has the advantage of having a bandgap and works well alongside silicon photonics device. 3-Molybdenum disulphide MoS2 is also a contender for the next generation of semiconductors, due to its novel stacking properties.
Graphene has many fantastic properties and there has been new finding in it. I think it would be a good idea to follow development around magnetized graphene. Researchers make graphene magnetic, clearing the way for faster everything. I don't expect practical products in 2016, but maybe something in next few years.
Optical communications is integrating deep into chips finally. There are many new contenders on the horizon for the true "next-generation" of optical communications with promising technologies in development in labs and research departments around the world. Silicon photonics is the study and application of photonic systems which use silicon as an optical medium. Silicon photonic devices can be made using existing semiconductor fabrication. Now we start to have technology to build optoelectronic microprocessors built using existing chip manufacturing. Engineers demo first processor that uses light for ultrafast communications. Optical communication could also potentially reduce chips' power consumption on inter-chip-links and enable easily longer very fast links between ICs where needed. Two-dimensional (2D) transition metal dichalcogenides (TMDCs), which may enable engineers to exceed the properties of silicon in terms of energy efficiency and speed, moving researchers toward 2D on-chip optoelectronics for high-performance applications in optical communications and computing. To build practical systems with those ICs, we need to figure out how make easily fiber-to-chip coupling or how to manufacture practical optical printed circuit board (O-PCB).
Look development at self-directed assembly.Researchers from the National Institute of Standards and Technology (NIST) and IBM have discovered a trenching capability that could be harnessed for building devices through self-directed assembly. The capability could potentially be used to integrate lasers, sensors, wave guides and other optical components into so called "lab-on-a-chip" devices.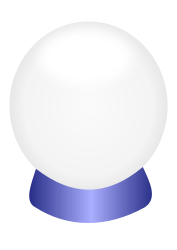 Smaller chip geometries are come to mainstream in 2016. Chip advancements and cost savings slowed down with the current 14-nanometer process, which is used to make its latest PC, server and mobile chips. Other manufacturers are catching to 14 nm and beyond. GlobalFoundries start producing a central processing chip as well as a graphics processing chip using 14nm technology. After a lapse, Intel looks to catch up with Moore's Law again with with upcoming 10-nanometer and 7-nm processes. Samsung revealed that it will soon begin production of a 10nm FinFET node, and that the chip will be in full production by the end of 2016. This is expected to be at around the same time as rival TSMC. TSMC 10nm process will require triple patterning. For mass marker products it seems that 10nm node, is still at least a year away. Intel delayed plans for 10nm processors while TSMC is stepping on the gas, hoping to attract business from the likes of Apple. The first Intel 10-nm chips, code-named Cannonlake, will ship in 2017.
Looks like Moore's Law has some life in it yet, though for IBM creating a 7nm chip required exotic techniques and materials. IBM Research showed in 2015 a 7nm chip will hold 20 billion transistors manufactured by perfecting EUV lithography and using silicon-germanium channels for its finned field-effect transistors (FinFETs). Also Intel revealed that the end of the road for Silicon is nearing as alternative materials will be required for the 7nm node and beyond. Scaling Silicon transistors down has become increasingly difficult and expensive and at around 7nm it will prove to be downright impossible. IBM development partner Samsung is in a race to catch up with Intel by 2018 when the first 7nm products are expected. Expect Silicon Alternatives Coming By 2020. One very promising short-term Silicon alternative is III-V semiconductor based on two compounds: Indium gallium arsenide ( InGaAs ) and indium phosphide (InP). Intel's future mobile chips may have some components based on gallium nitride (GaN), which is also an exotic III-V material.
Silicon and traditional technologies continue to be still pushed forward in 2016 successfully. It seems that the extension of 193nm immersion to 7nm and beyond is possible, yet it would require octuple patterning and other steps that would increase production costs. IBM Research earlier this year beat Intel to the 7nm node by perfecting EUV lithography and using silicon-germanium channels for its finned field-effect transistors (FinFETs). Taiwan Semiconductor Manufacturing Co. (TSMC), the world's largest foundry, said it has started work on a 5nm process to push ahead its most advanced technology. TSMC's initial development work at 5nm may be yet another indication that EUV has been set back as an eventual replacement for immersion lithography.
It seems that 2016 could be the year for mass-adoption of 3D ICs and 3D memory. For over a decade, the terms 3D ICs and 3D memory have been used to refer to various technologies. 2016 could see some real advances and traction in the field as some truly 3D products are already shipping and more are promised to come soon. The most popular 3D category is that of 3D NAND flash memory: Samsung, Toshiba, Sandisk, Intel and Micron have all announced or started shipping flash that uses 3D silicon structure (we are currently seeing 128Gb-384Gb parts). Micron's Hybrid Memory Cube (HMC) uses stacked DRAM die and through-silicon vias (TSVs) to create a high-bandwidth RAM subsystem with an abstracted interface (think DRAM with PCIe). Intel and Micron have announced production of a 3D crosspoint architecture high-endurance (1,000× NAND flash) nonvolatile memory.
The success of Apple's portable computers, smartphones and tablets will lead to the fact that the company will buy as much as 25 per cent of world production of mobile DRAMs in 2016. In 2015 Apple bought 16.5 per cent of mobile DRAM.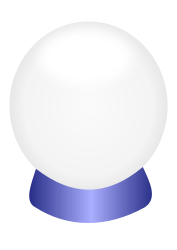 After COP21 climate change summit reaches deal in Paris environmental compliance 2016 will become stronger business driver. Increasingly, electronics OEMs are realizing that environmental compliance goes beyond being a good corporate citizen. On the agenda for these businesses: climate change, water safety, waste management, and environmental compliance. Keep in mindenvironmental compliance requirements that include the Waste Electrical and Electronic Equipment (WEEE) directive, Restriction of Hazardous Substances Directive 2002/95/EC (RoHS 1), and Registration, Evaluation, Authorization and Restriction of Chemicals (REACH). It's a legal situation: If you do not comply with regulatory aspects of business, you are out of business. Some companies are leading the parade toward environmental compliance or learning as they go.
Connectivity is proliferating everything from cars to homes, realigning diverse markets. It needs to be done easily for user, reliably, efficiently and securely.It is being reported that communications technologies are responsible for about 2-4% of all of carbon footprint generated by human activity. The needs for communications and faster speeds is increasing in this every day more and more connected world – penetration of smart devices there was a tremendous increase in the amount of mobile data traffic from 2010 to 2014.Wi-Fi has become so ubiquitous in homes in so many parts of the world that you can now really start tapping into that by having additional devices. When IoT is forecasted to be 50 billion connections by 2020, with the current technologies this would increase power consumption considerably. The coming explosion of the Internet of Things (IoT) will also need more efficient data centers that will be taxed to their limits.
The Internet of Things (IoT) is enabling increased automation on the factory floor and throughout the supply chain, 3D printing is changing how we think about making components, and the cloud and big data are enabling new applications that provide an end-to-end view from the factory floor to the retail store. With all of these technological options converging, it will be hard for CIOs, IT executives, and manufacturing leaders keep up. IoT will also be hard for R&D.Internet of Things (IoT) designs mesh together several design domains in order to successfully develop a product. Individually, these design domains are challenging. Bringing them all together to create an IoT product can place extreme pressure on design teams. It's still pretty darn tedious to get all these things connected, and there's all these standards battles coming on. The rise of the Internet of Things and Web services is driving new design principles as Web services from companies such as Amazon, Facebook and Uber are setting new standards for user experiences. Designers should think about building their products so they can learn more about their users and be flexible in creating new ways to satisfy them – but in such way that the user's don't feel that they are spied on what they do.
Subthreshold Transistors and MCUs will be hot in 2016 because Internet of Things will be hot in 2016 and it needs very low power chips. The technology is not new as cheap digital watches use FETs operating in the subthreshold region, but decades digital designers have ignored this operating region, because FETs are hard to characterize there. Now subthreshold has invaded the embedded space thanks to Ambiq's new Apollo MCU. PsiKick Inc. has designed a proof-of-concept wireless sensor node system-chip using conventional EDA tools and a 130nm mixed-signal CMOS that operates with sub-threshold voltages and opening up the prospect of self-powering Internet of Things (IoT) systems. I expect also other sub-threshold designs to emerge. ARM Holdings plc (Cambridge, England) is also working at sub- and near-threshold operation of ICs.  TSMC has developed a series of processes characterized down to near threshold voltages (ULP family for ultra low power are processes). Intel will focus on its IoT strategy and next-generation low voltage mobile processors.
FPGAs in various forms are coming to be more widely use use in 2016 in many applications. They are not no longer limited to high-end aerospace, defense, and high-end industrial applications. There are different ways people use FPGA. Barrier of entry to FPGA development have lowered so that even home makers can use easily FPGAs with cheap FPGA development boards, free tools and open IP cores. There was already lots of interest in 2015 for using FPGA for accelerating computations as the next step after GPU. Intel bought Altera in 2015 and plans in 2016 to begin selling products with a Xeon chip and an Altera FPGA in a single package – possibly available in early 2016. Examples of applications that would be well-suited for use of ARM-based FPGAs, including industrial robots, pumps for medical devices, electric motor controllers, imaging systems, and machine vision systems. Examples of ARM-based FPGAs are such as Xilinx's Zynq-7000 and Altera's Cyclone V intertwine. Some Internet of Things (IoT) application could start to test ARM-based field programmable gate array (FPGA) technology, enabling the hardware to be adaptable to market and consumer demands – software updates on such systems become hardware updates. Other potential benefits would be design re-use, code portability, and security.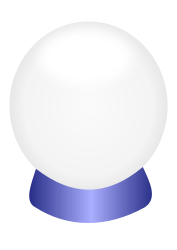 The trend towards module consolidation is applicable in many industries as the complexity of communication, data rates, data exchanges and networks increases. Consolidating ECU in vehicles is has already been big trend for several years, but the concept in applicable to many markets including medical, industrial and aerospace.
It seems to be that AXIe nears the tipping point in 2016. AXIe is a modular instrument standard similar to PXI in many respects, but utilizing a larger board format that allows higher power instruments and greater rack density. It relies chiefly on the same PCI Express fabric for data communication as PXI. AXIe-1 is the uber high end modular standard and there is also compatible AXIe-0 that aims at being a low cost alternative. Popular measurement standard AXIe, IVI, LXI, PXI, and VXI have two things in common: They each manage standards for the test and measurement industry, and each of those standards is ruled by a private consortium. Why is this?  Right or wrong, it comes down to speed of execution.
These days, a hardware emulator is a stylish, sleek box with fewer cables to manage. The "Big Three" EDA vendors offer hardware emulators in their product portfolios, each with a distinct architecture to give development teams more options. For some offerings emulation has become a datacenter resource through a transaction-based emulation mode or acceleration mode.
LED lighting is expected to become more intelligent, more beautiful, more affordable in 2016. Everyone agrees that the market for LED lighting will continue to enjoy dramatic year-on-year growth for at least the next few years. LED Lighting Market to Reach US$30.5 Billion in 2016 and Professional Lighting Markets to See Explosive Growth. Some companies will win on this growth, but there are also losers. Due currency fluctuations and price slide in 2015, end market demands in different countries have been much lower than expected, so smaller LED companies are facing financial loss pressures. The history of the solar industry to get a good sense of some of the challenges the LED industry will face. Next bankruptcy wave in the LED industry is possible. The LED incandescent replacement bulb market represents only a portion of a much larger market but, in many ways, it is the cutting edge of the industry, currently dealing with many of the challenges other market segments will have to face a few years from now. IoT features are coming to LED lighting, but it seem that one can only hope for interoperability
Other electronics trends articles to look:
Hot technologies: Looking ahead to 2016 (EDN)
CES Unveiled NY: What consumer electronics will 2016 bring?
Analysts Predict CES 2016 Trends
LEDinside: Top 10 LED Market Trends in 2016