Nowadays you can make music on on your browser – even if you can't really play real instruments. I have earlier written about Patatap, and here are some new finding on this field:
ACID MACHINE BETA is a in-browser tool (uses HTML5 "magic") that emulates Roland's TB-303 bass synthesizer with built-in sequencer. It brings the essence of building a bass, lead and drum sequence to you without the need to install any additional software! (works well on Firefox and Chrome) It allows you to easily make your own ACID house music as the well-known "acid" sound is typically produced by playing a repeating note pattern on the TB-303 (like in this classic track).
According to Make acid house in your browser with Acid Machine article Acid Machine is described by developers Errozero as a "work in progress", but it's already working better than a faulty TB-303 found on eBay. As well as featuring two of the famous bass synthesisers, Acid Machine also features a drum machine. Acid Machine is making the dream of writing acid house tracks in the office a reality. Play with it for few minutes and you have some interesting sounding results!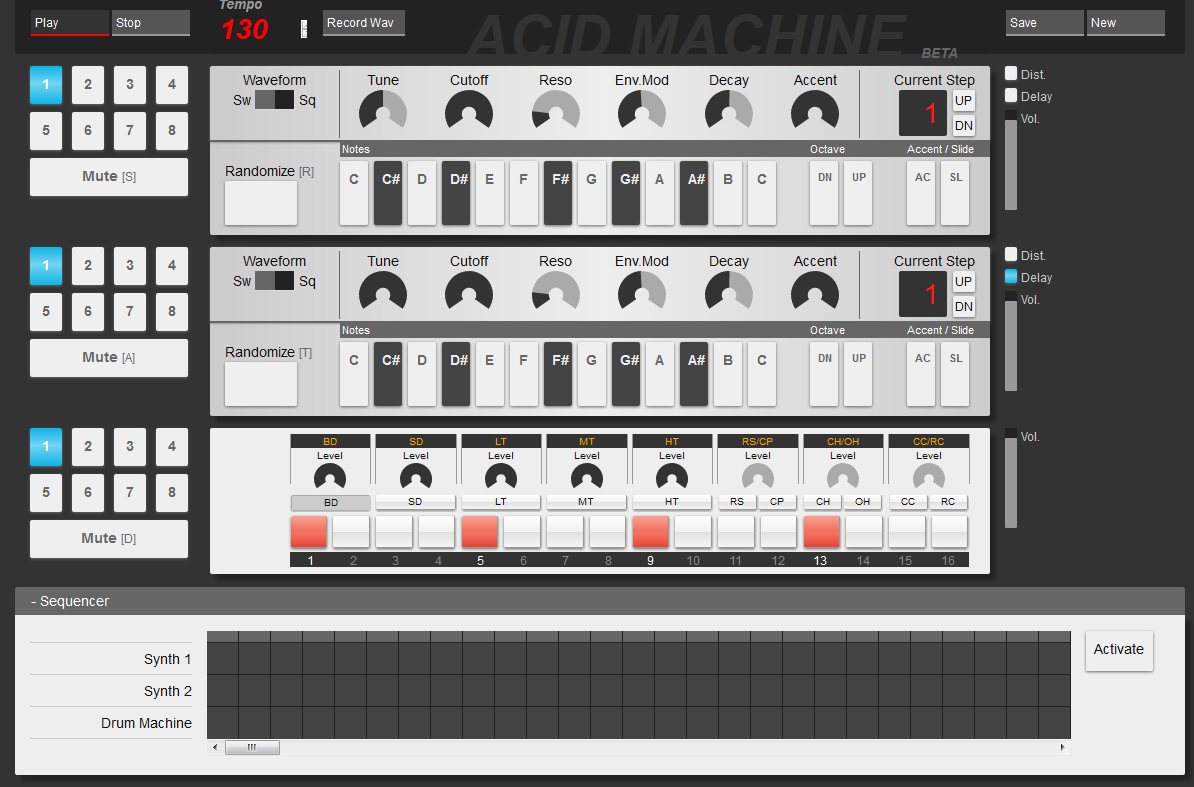 Want some more drum machines?  Emulate four classic drum machines in your browser article tells about HTML 5 Drum Machine Emulator  that that can emulate five different kits: Roland's iconic TR-808 and TR-909, the Linndrum, Elektron's Machinedrum and an acoustic drum kit. You can create multiple 16-step patterns, manipulate the pitch and volume of each individual drum sample and even save patterns for the next time you visit the page. Once you've laid down your beat, you can even export the whole thing as a WAV file.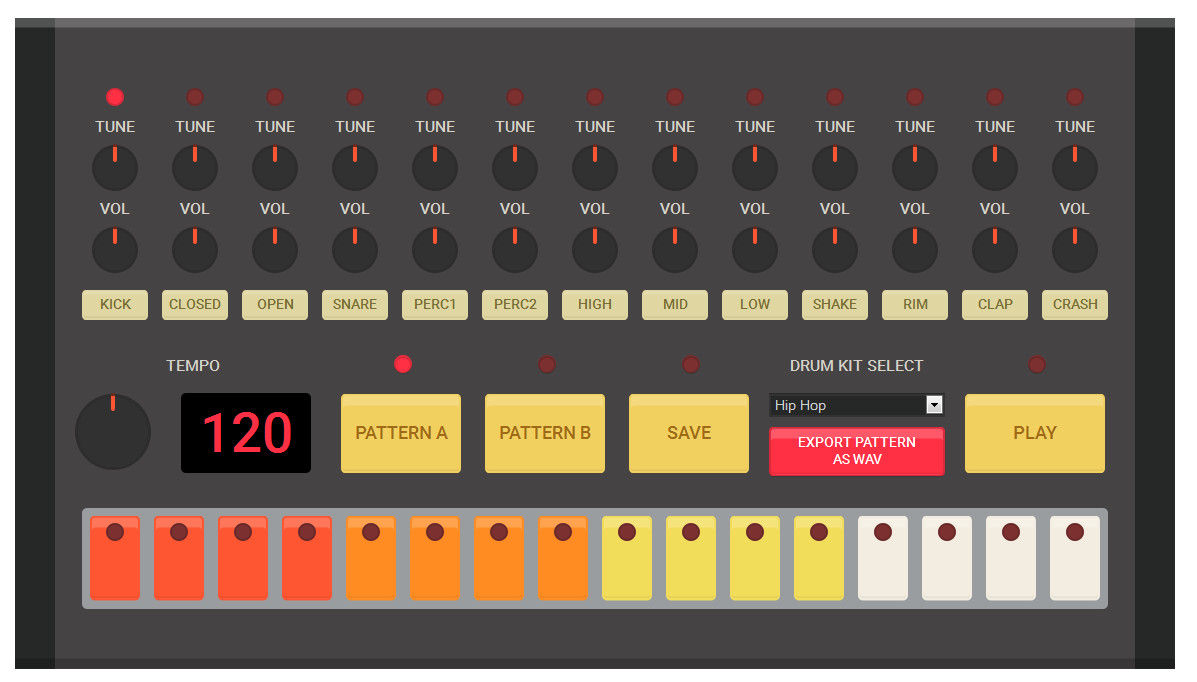 Or do you want to try to play with hip hop samples? Turn your computer keyboard into an MPC and recreate hip hop beats from Dilla, Kanye and 9th Wonder  with interactive hip hop sampler Sample Stitch. Sample Stitch  lets you reinterpret, record and even share your creations to Facebook and Twitter.