I just saw old fluorescent light replaced with new one. This was the old one: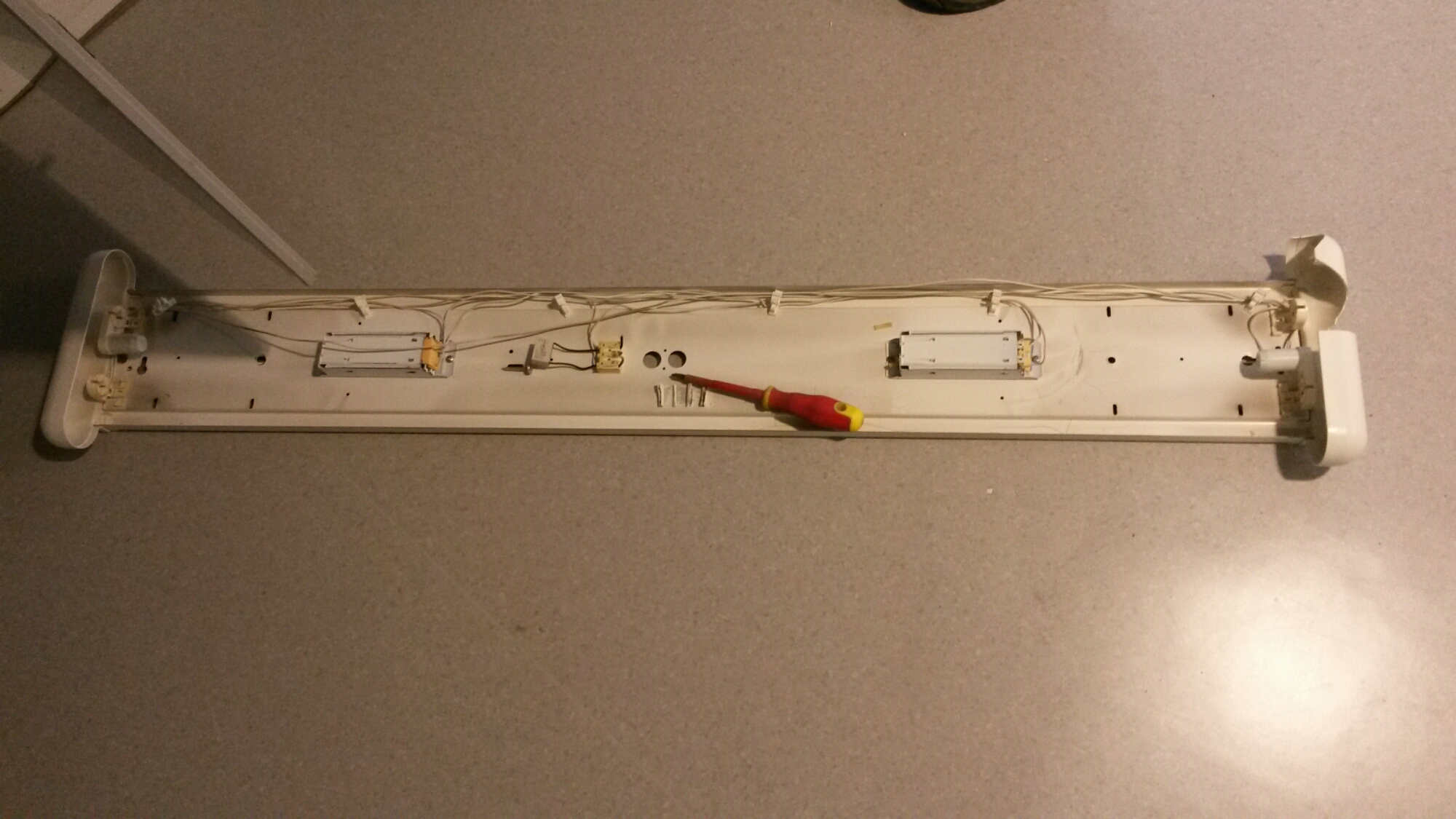 This is the new one: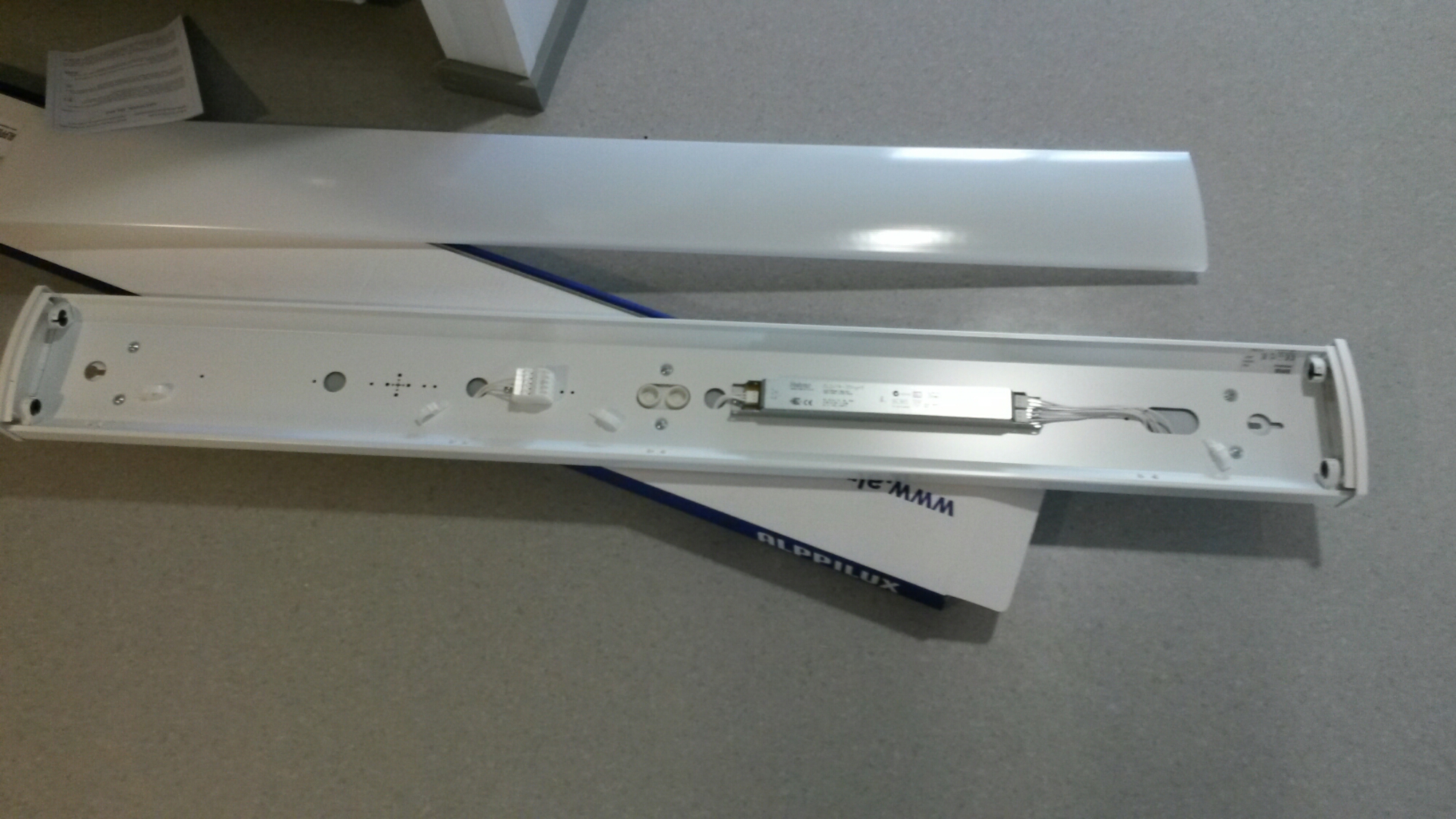 In new one there is electronic ballast.
What are the problem with old ones? Fire danger caused by failing capacitors and by heating of different parts of lamp (tube ends and ballast) when old tube fails to properly turn on.
I saw around one week ago capacitor failing. It put out some fire and smoke. Here is one capacitor not yet failed.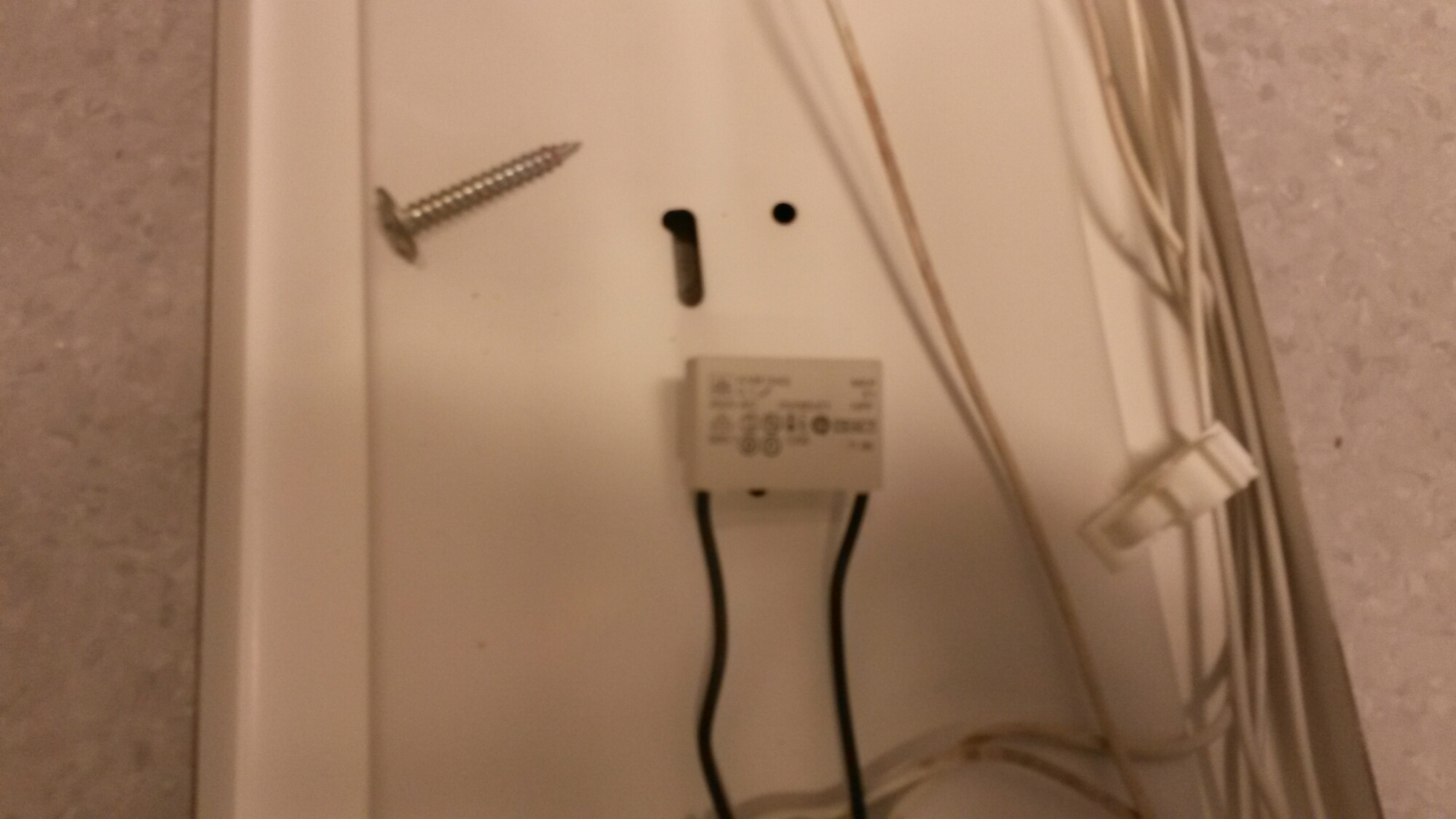 The other fire danger is around tube starting. When fluorescent tube does turn on, old type tube starter tries to turn it on indefinately, leading to lots of heating of tube ends and ballast – sometimes even starter failing to short circuit (even more heating). I have seen cases where heating has caused smoke coming from old failing lamp.
Here is what is inside traditional fluorescent tube starter: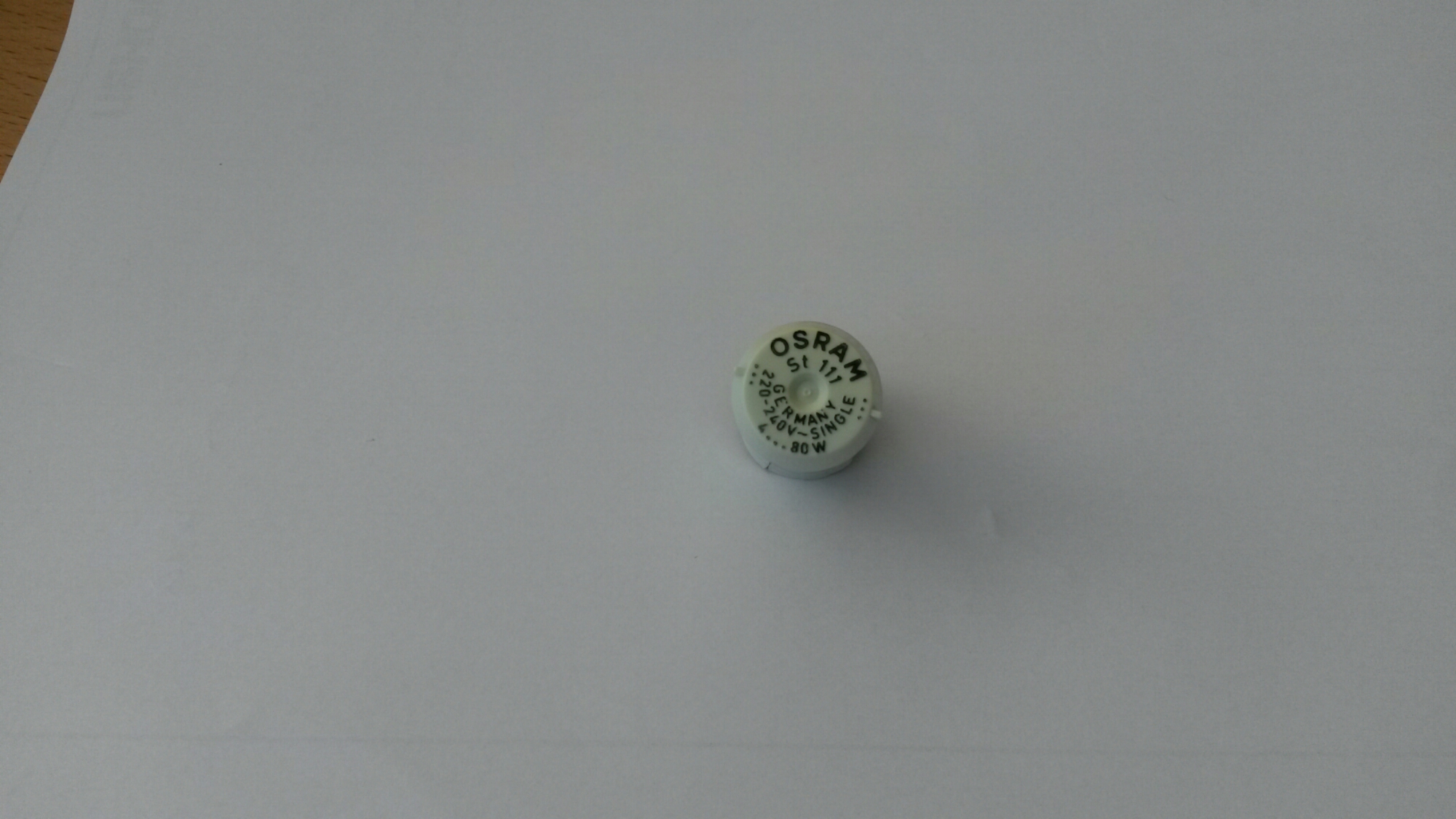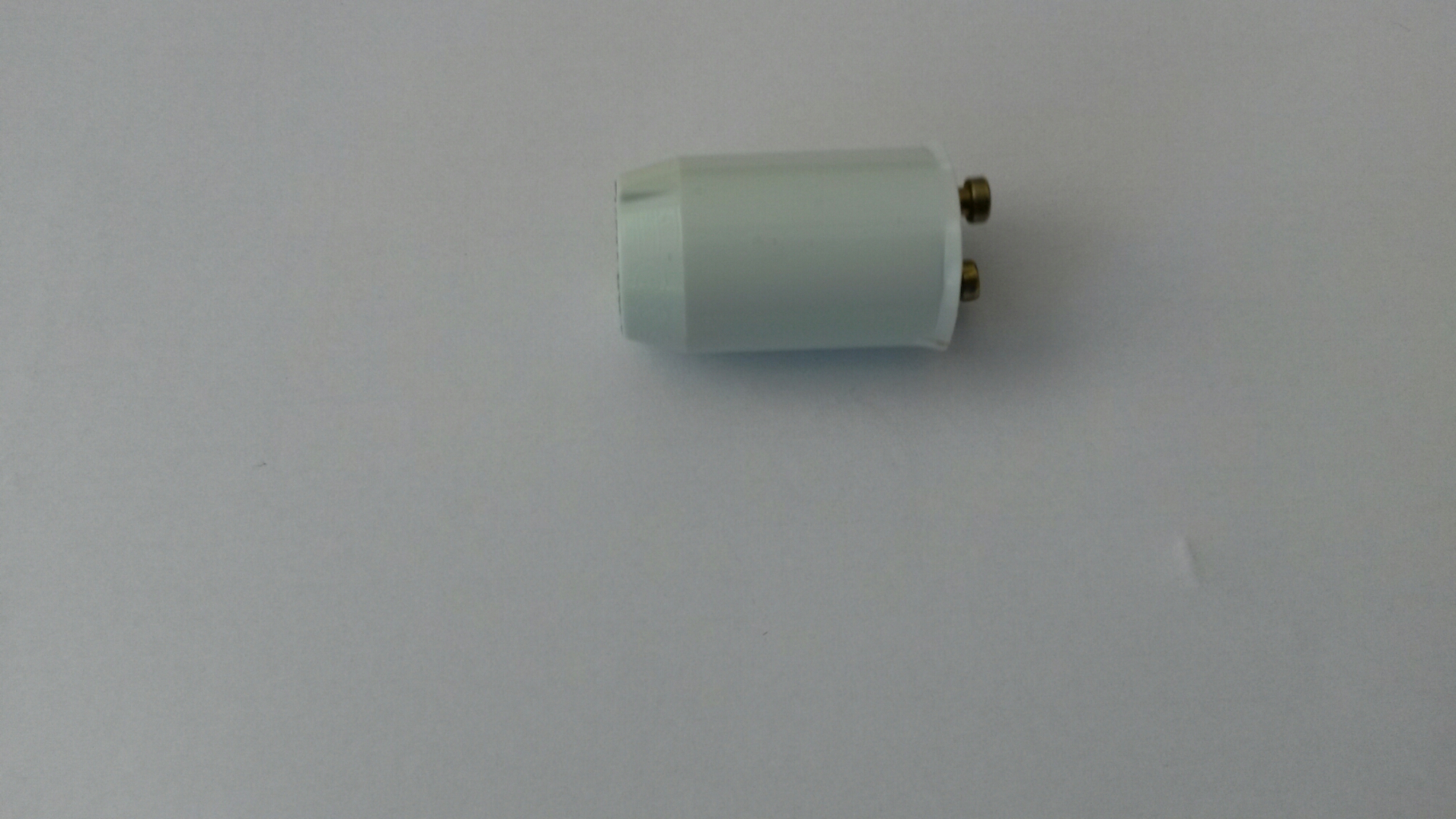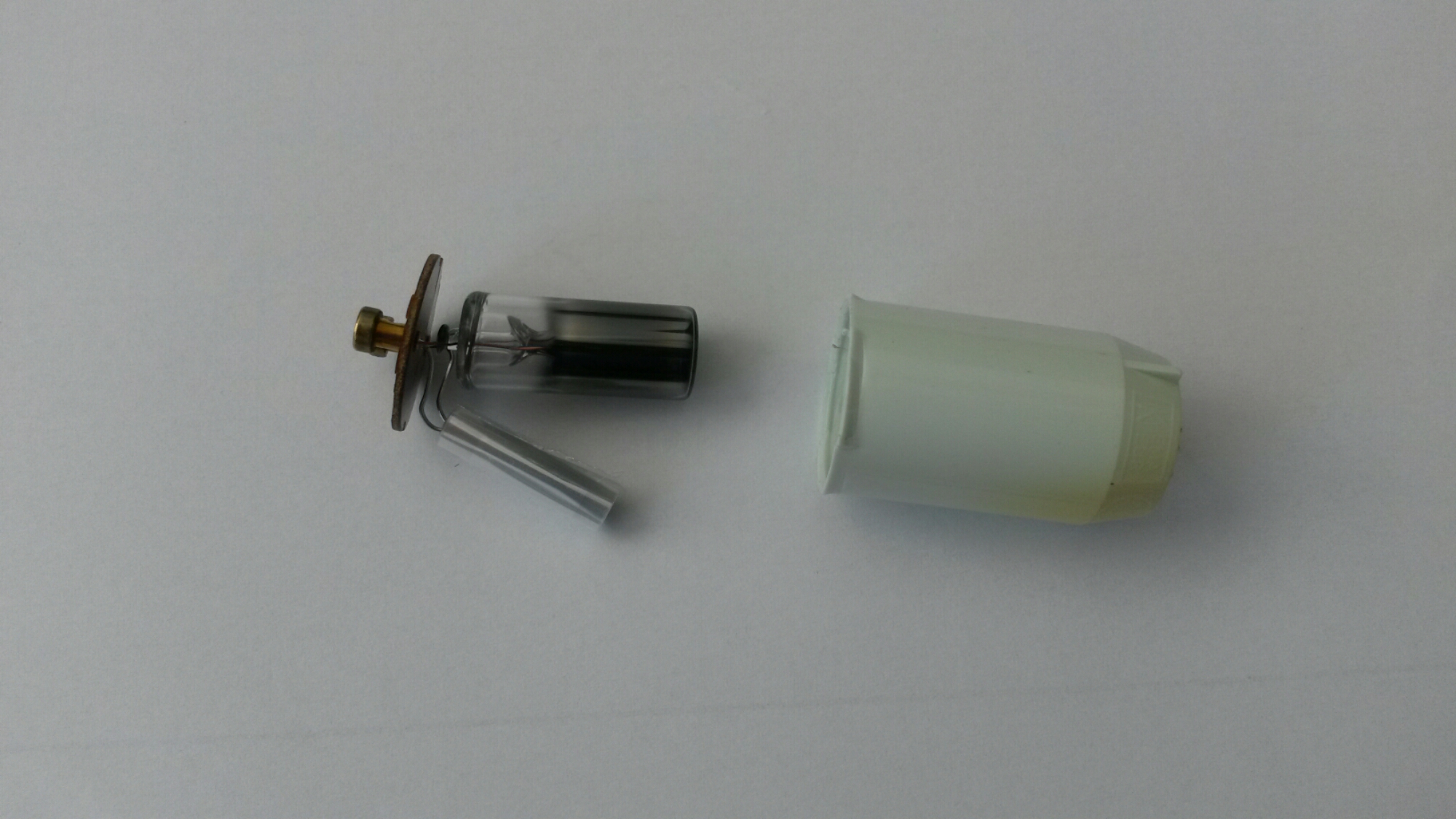 As you can see there is capacitor (this was measured to have around 6 nF capacitance) and glass bulb that does the trick (gas discharge bulb with bending bimetal electrode).
What to do to make old fluorescent lamps safer? Replace the starter with electronic safety model – if bulb does noy start, it will stay off without heating. You can do this yourself.
If capacitor looks very old,  change it to new safer one with same values or better replace whole lamp (let electrician to do those tasks).
Posted from WordPress for Android