https://wavecomp.ai/wave-computing-launches-the-mips-open-initiative/
Wave Computing® has announced that it will open source its MIPS instruction set architecture (ISA) to accelerate the ability for semiconductor companies, developers and universities. The idea is to adopt and innovate using MIPS for next-generation system-on-chip (SoC) designs. Under the MIPS Open program, participants will have full access to the most recent versions of the 32-bit and 64-bit MIPS ISA free of charge – with no licensing or royalty fees.
Over 8.5 billion MIPS-based chips having shipped in thousands of commercial designs to-date.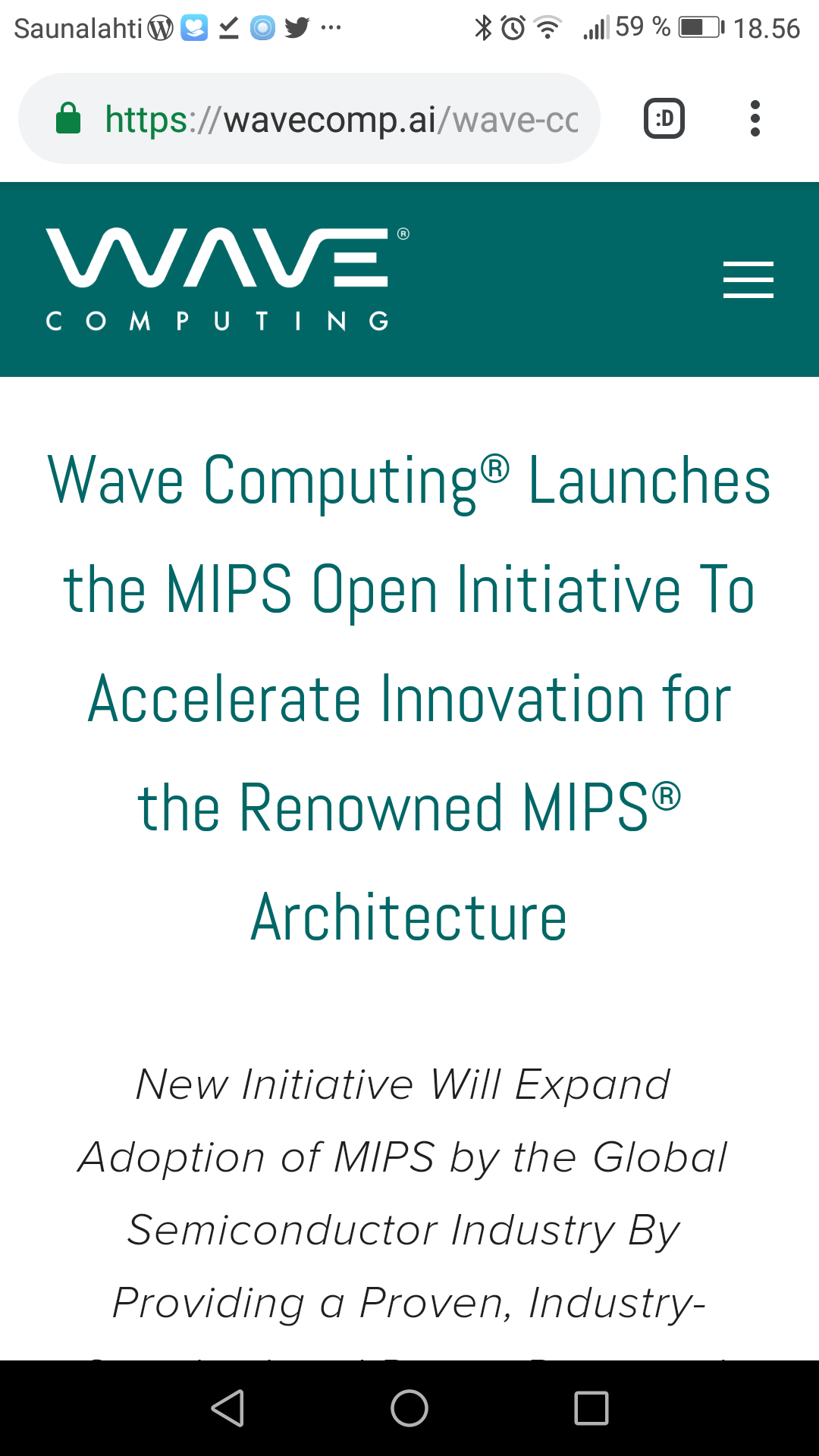 What Does the Open Sourcing of MIPS Mean for RISC-V and the Rest of Us?
https://blog.hackster.io/what-does-the-open-sourcing-of-mips-mean-for-risc-v-and-the-rest-of-us-5f253ed4c361
There is no doubt that the rise of RISC-V will be seen as one of the major computing trends of the year. However things got rather interesting yesterday when Wave Computing announced that they were open sourcing the intellectual property behind the MIPS processor. They had just bought rightS for MIPS processor this past June from Imagination Technologies.