IoT is already completely entrenched in our society across end-market segments, but there are still enormous challenges around the design, development, and deployment of devices and services for the IoT, with security at the top of the list in 2019.
Here are some IoT trends for year 2019 to watch:
More device: There are four times as many devices connected to the Internet as there are people in the world, and the number of devices is increasing rapidly. There are computers, smart phones and many different kind of connected devices. Gartner forecasts that 14.2 billion connected things will be in use in 2019, and that the total will reach 25 billion by 2021,
Voice: The integration of voice into IoT devices creates an user experience that many consumers seem to enjoy. The next few years will see voice automation take over many aspects of our lives. The current major players in the IoT voice world are Amazon's Alexa, Apple's Siri,  and Google Assistant. Microsoft's Cortana seems to have already lost in the game as Satya Nadella says Cortana won't challenge Alexa and Google Assistant directly; Microsoft will focus on making it a skill on other voice platforms instead. Voice won't change everything but it will be one part of a movement that heralds a new way to think about our relationship with devices and data. Consider voice as a type of user interface to be added to the existing list of UI technologies. Voice will not kill brands, it won't hurt keyboard sales or touchscreen devices — it will become an additional way to do stuff; it is incremental. We need to learn to design around it.Deloitte expects the sales of 164 million smart speakers at an average price of $43 in 2019. The smart speaker market will be worth more than $7 billion next year, increasing 63% from 2018's $4.3 billion.
Automobiles: Automobiles are leading the way in IoT adoption. Gartner predicts that one in five cars will be connected by 2020. Both Google and Apple have tools that allow drivers to control calls, listen to messages and control apps using voice.
IoT clouds: Developing for the Internet of Things is a complex endeavor, and nobody wants to do it from scratch. IoT data platforms offer a jumping-off point by combining many of the tools needed to manage a deployment from device management to data prediction and insights into one service. There are many IoT cloud platforms to choose from.  All cloud platforms have their own distinctive areas of pros and cons. Ultimately the project needs and cost-effectiveness determine whom to choose. Utilizing cloud services also brings new potential risks that are good to understand already at the beginning of the project. I wrote on article to Uusiteknologia.fi magazine issue 2/2018 on IoT cloud platforms.
Digital Twins: Digital twin tech, or a virtual representation of a product, is a critical concept in IoT that's still being sorted out. Digital twin refers to a digital replica of physical assets (physical twin), processes, people, places, systems and devices that can be used for various purposes. Definitions of digital twin technology emphasize two important characteristics: connection from the physical model to the corresponding virtual model and this connection is established by generating real time data using sensors. Physical objects and twin models interact. Digital twins applications typically integrate internet of things, artificial intelligence, machine learning and software analytics with spatial network graphs to create living digital simulation models that update and change as their physical counterparts change. In various industrial sectors, twins are being used to optimize the operation and maintenance of physical assets, systems and manufacturing processes.
Edge computing: The shift from centralized and cloud to edge architectures is well under way in the IoT space. In the future, computing the edge of the network will become an increasingly important way of processing data from networked devices and sensor networks. Compared to traditional centralized cloud computing, the new edge computing brings computing servers closer to the edge of the communications network. Compared to cloud centered IoT solutions, edge computing allow for lower delays and more reliable operation with respect to cloud services. At the same time, it promises improved security as not all potentially sensitive information needs to be transferred from the site to cloud. However, this is not the end point because the neat set of layers associated with edge architecture will evolve to a more unstructured architecture comprising of a wide range of "things" and services connected in a dynamic mesh. In thins kind of system data processing can be done on almost all network devices from IoT modules to gateways and in the future to 5G base stations.  Relevant standardizing organizations on this field are Edge Computing Consortium Europe, OpenFog Consortium and Industrial Internet Consortium.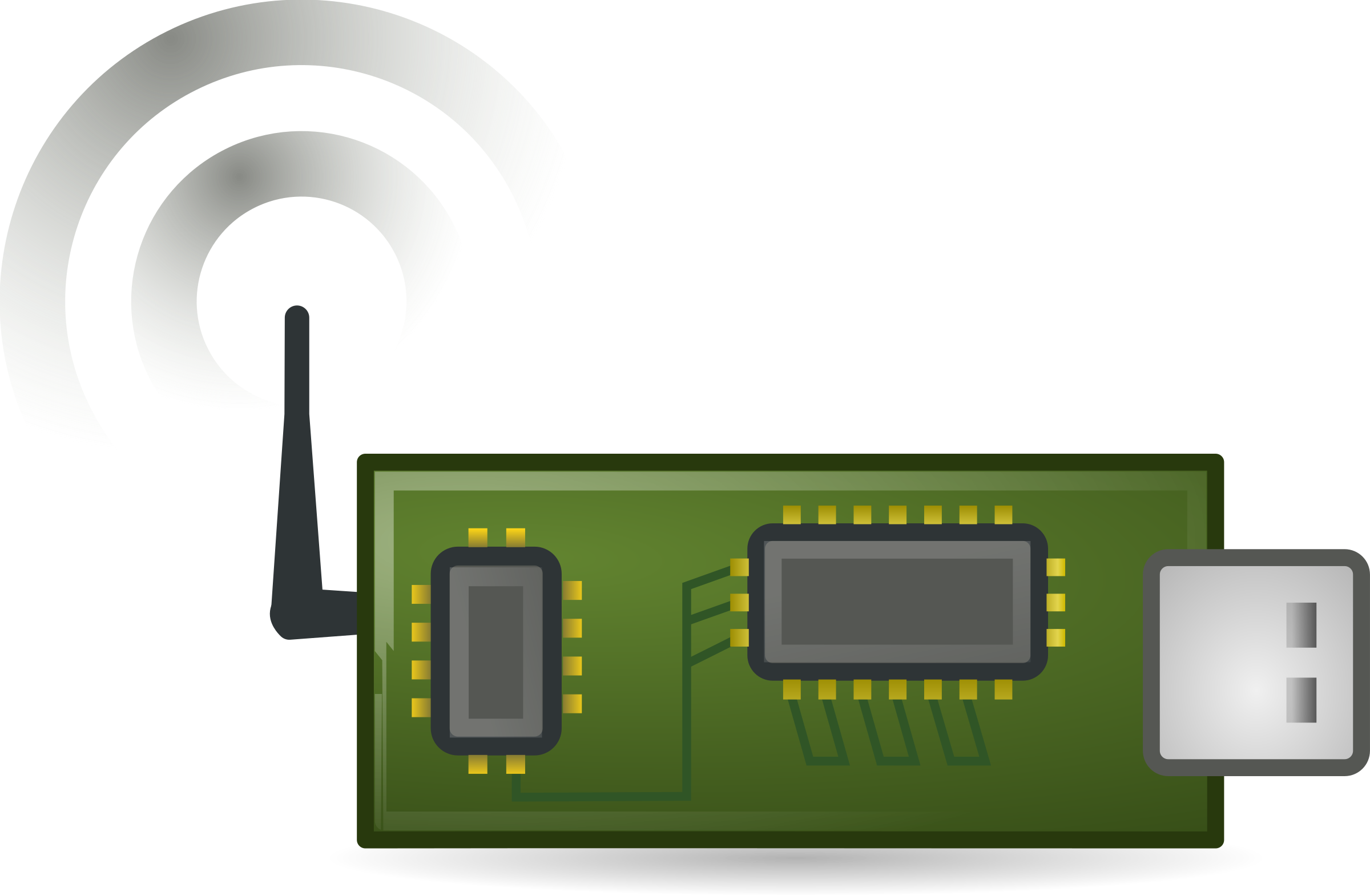 5G: 5G networks start to arrive. The standards for 5G will be defined in large part by the direct integration of Internet of Things (IoT) and Industrial IoT (IIoT) devices into global networks and devices. 5G networks are expected to be 10 to 100 times faster than current LTE technology. If you are in need for very high speed, your application resides inside the small 5G test networks coverage areas and your IoT device is allowed to consume considerable amount of power (more than 4G solutions), then you might be able to consider 5G. For all other cases I don't see 5G would offer much for IoT applications in 2019. There is not yet ready 5G standards specifically designed for IoT applications. So for 2019 IoT and IIoT will need to be pretty much stick to 4G technologies like NB-IoT and LTE-M. For 5G to shape industrial computing application in larger scale than just some small tests we will have to wait till 2020. Addressing the issues behind Industrial Internet of Things (IIoT) devices and 5G is important in next few years. Qualcomm, the largest supplier of modem chips used in smartphones, has introduced the X50 modem to give IIoT devices the ability to communicate over 5G networks. Beware of "fake 5G" marketing in 2019. The promise is that 5G will enable the future enterprise technologies everyone is predicting and waiting for: fleets of self-driving delivery trucks, virtual (VR) and augmented reality (AR), and a world of enterprise Internet of Things (IoT) deployments — systems that will define an era that the World Economic Forum termed the "Fourth Industrial Revolution."  Those promises will take years to realize, you will not see most of them in real use in 2019.
AI: Number one in Gartner's predictions, no surprise, is artificial intelligence. Artificial intelligence and machine learning will be talked a lot with bold claims that AI goes from expert-only to everywhere. I would not expect it to be everywhere in 2019. Gartner, said in a statement, "AI will be applied to a wide range of IoT information, including video, still images, speech, network traffic activity, and sensor data." At the moment many neural network systems are power hungry when implemented with traditional computer hardware. "For example, the performance of deep neural networks (DNNs) is often limited by memory bandwidth, rather than processing power." By 2023, it's expected that new special-purpose chips will reduce the power consumption required to run a DNN, enabling new edge architectures and embedded DNN functions in low-power IoT endpoints.
IIoT: The concept of a Smart Factory is composed of many different physical and informational subsystems, such as actuators and sensors, control systems, product management systems and manufacturing systems that all work together.  This is a very complex system. It is critical to understand differing operational technology (OT) and information technology (IT) priorities to achieve collaboration and integration. Without this, Industrial Internet of Things (IIoT) and control projects will fail. Also finding the right Industrial Internet of Things (IIoT) vendor partner is crucial to success. OPC Foundation has on initiative to extend OPC UA out to field devices to provide vendor-neutral, end-to-end interoperability beyond the plant. Time-Sensitive Networking (TSN) network works well for OPC UA applications.
Value chain: IoT as an umbrella term will diminish. There are strong views that "Internet of things is not valuable in and of itself" so the conversation is going to shift away from an ambiguous buzzword to the actual use of technology. For product designers this means that when we design our connected world, we need to pull ourselves away from the cool technology that we are building and look at the system through our customers' eyes. The sales pitch will be more like "It's about the use cases, it's about the solutions, it's about the applications, managing and monitoring assets, performance management solutions, different kinds of solutions coming together to solve a problem—that's really what the value proposition is."
IoT platforms: IoT vendors will compete to be the destination for IoT platforms. The IoT supply chain has been moving toward more collaboration to provide development and design kits designed for specific use cases and industries. IoT development kits are sold more and more with bundled IoT could service offer. IoT cloud service providers offer and recommend hardware that is tested to work well with their platforms. IoT platform vendors will be narrowing their scope in 2019, honing in on specific use cases. Business professionals aren't looking for one industrial IoT platform to manage every process going on at their company, they are instead looking for platforms that specialize in specific tasks.
New development kits: A new breed of development kits is incorporating the three tenets of IoT design — ease of use, security, and business value. The promise is that the design engineers don't need to have specialized expertise in several areas like networking protocols or security-related tasks, enabling a much faster development time. One way to simplifying design work is by intelligently reusing the fundamental building blocks.
Security: Wireless IoT devices are considered a major threat to the security of industrial networks. A growing number of embedded systems are open to security threats as a result of increasing connectivity and IoT device adoption. And it's costing OEMs a lot in terms of money and reputation. A 2018 Gartner Inc. survey found that nearly 20% of organizations surveyed experienced at least one IoT-based attack in the past three years. IoT security is already a 1.5 billion dollar market. The market research firm Garnet expects that global spending on IoT security will rise to $3.1 billion in 2021, up from $1.5 billion in 2018. It is not about the spending on IoT security products. Already "a significant portion of OEMs' existing in-house labor cost is already dedicated to addressing security" and is rising faster than development costs. VDC pegs the worldwide embedded engineering labor spend related to security at $11.6 billion in 2017, representing nearly 8% of the overall cost of embedded engineering labor. There will be different kind of certification marks for IoT product cyber security – some mandated with laws on some countries and some voluntary. 5G is going to increase security risks. Do we understand the 5G security threats to come? Most probably not because we don't seem to understand well even that 5G really is.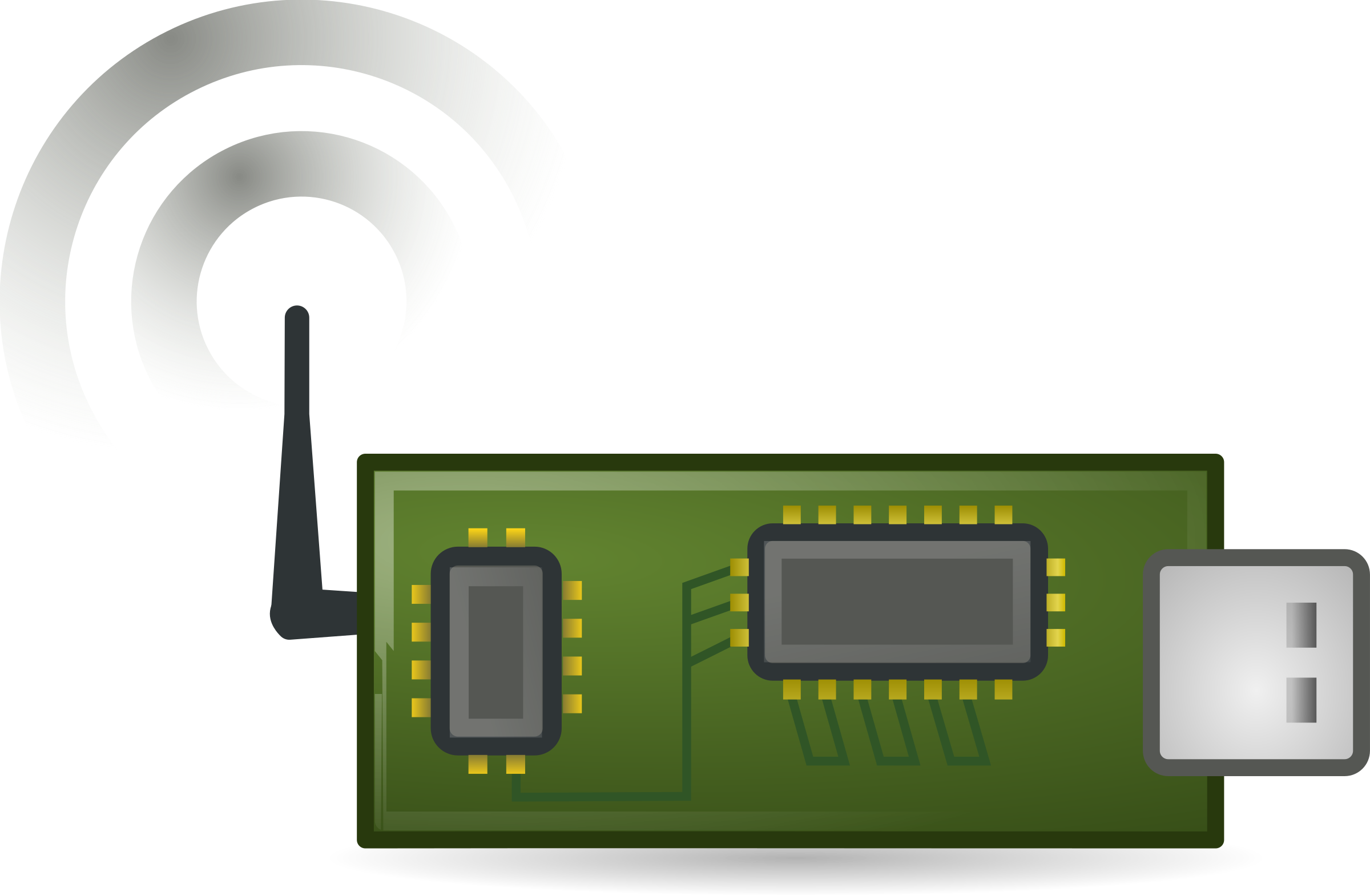 eSIM: The embedded SIM card has been spoken for a long time, and even the first smartphones in which the SIM card has been implemented with an integrated circuit have already been introduced to the market. Infineon has presented the world's first industrially qualified eSIM. Of course, eSIM shares opinions. Many operators do not like it.
Infonomics and Data Broking: Last year's Gartner survey of IoT projects showed 35 percent of respondents were selling or planning to sell data collected by their products and services."Data is the fuel that powers the IoT and the organization's ability to derive meaning from it will define their long term success," This brings us to Social, Legal and Ethical IoT because" Successful deployment of an IoT solution demands that it's not just technically effective but also socially acceptable," It is possible tha tIoT Firms Face a 'Tidal Wave' of Lawsuits.
IoT Governance: As the IoT continues to expand, the need for a governance framework that ensures appropriate behavior in the creation, storage, use and deletion of information related to IoT projects will become increasingly important. We also need to manage IoT devices to keep them secure and make sure that they do what they are supposed to do. A market for IoT managed services will develop to help manage and operate fragmented IoT assets. "The idea of managing the ongoing end-to-end life cycle of a connected product is becoming more important, and ultimately this managed service opportunity is going to need momentum in the coming year,"
New Wireless Technologies: IoT networking involves balancing a set of competing requirements, such as endpoint cost, power consumption, bandwidth, latency, connection density, operating cost, quality of service, and range. No single networking technology optimizes all of these.
Trusted Hardware and Operating System: Gartner surveys invariably show that security is the most significant area of technical concern for organizations deploying IoT systems. Today organizations often don't have control over the source and nature of the software and hardware being utilised in IoT initiatives. "However, by 2023, we expect to see the deployment of hardware and software combinations that together create more trustworthy and secure IoT systems.
Home automation: Arm predicts that the intelligent home goes mainstream. In survey results they published two-thirds of respondents said technology became "more a part of my life" during 2018. Cisco Systems is saying connected homes will be a big driver for the Internet of Things. "Connected home applications, such as home automation, home security and video surveillance, connected white goods, and tracking applications, will represent 48%, or nearly half, of the total M2M connections by 2022, showing the pervasiveness of M2M in our lives," Cisco states in its new white paper, Visual Networking Index: Forecast and Trends, 2017-2022. The market is starting slowly. Bundled IoT services will try to motivate a slow consumer market.
Smart cities: Cities are becoming smarter and smarter in an effort to improve efficiency in operations. Smart cities bring in both benefits and risks. Between smart lighting, traffic controls, and public transportation, smart cities are bringing in a whole new family of threat vectors. Cybercriminals will target smart cities with ransomware attacks. Smart cities need to take precautions.
Silicon Chip Innovation: "Currently, most IoT endpoint devices use conventional processor chips, with low-power ARM architectures being particularly popular. However, traditional instruction sets and memory architectures aren't well-suited to all the tasks that endpoints need to perform," New special-purpose chips will reduce the power consumption required to run a DNN. Very low power circuit designs are important in many applications. Battery-powered designs require complex optimizations for power in the context of area, performance and functionality. Devices that work without battery and gather operating power from environment are maybe even more challenging. Clearly, sensors are a big part of any connected device, and there is a lot of innovation occurring in this market that delivers new features — think AI — all housed in smaller packaging.
Open source: 2019 Will Be the Year of Open Source in IoT and embedded systems applications. From software and even hardware, we saw more activity in open source than ever before in 2018. And the momentum isn't likely to slow down in 2019. Arduino is pushing strongly to IoT markets with MKR1000 series of IoT boards. Raspberry Pi is very widely used in IoT systems, especially on prototyping and small scale deployments
————–
Links to other articles for IoT trends for 2019:
Internet of Things in 2019: Five predictions
Kymmenen tulevaisuuden kuluttajatrendiä ja ilmiötä
Deloitte's 9 tech predictions for 2019
New Chip Architectures, Sensors and Trust in Top 10 IoT Trends (Gartner presented its top 10 strategic IoT technology trends)
Week In Review: IoT, Security, Auto (predictions from Arm, Deloitte and Juniper Research)
Predictions 2019: The Internet Of Things
Gartner Identifies Top 10 Strategic IoT Technologies and Trends