Prediction articles:
2020: A consumer electronics forecast for the year(s) ahead
AI Chips: What Will 2020 Bring?
CEO Outlook: 2020 Vision: 5G, China and AI are prominent, but big changes are coming everywhere
Top 10 Tech Failures From 2019 That Hint At 2020 Trends – Last year's tech failures often turn into next year's leading trends
Trends:
AMD's 7nm Ryzen 4000 CPUs are here to take on Intel's 10nm Ice Lake laptop chips
Top 9 challenges IT leaders will face in 2020: From skills shortages to privacy concerns
Linux in 2020: 27.8 million lines of code in the kernel, 1.3 million in whole system
Systemd? It's the proper technical solution, says kernel maintainer
Hero programmers do exist, do all the work, do chat a lot – and do need love and attention from project leaders

From the oil rig to the lake: a shift in perspective on data
In December 2020, the new IEC/EN 62368-1 will replace the existing safety standards EN 60950-1 and EN 60065-1

Use of technology money outside company IT department is the new normal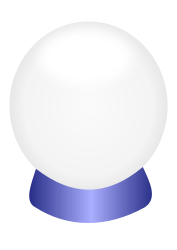 Tech to try:
12 Alternative Operating Systems You Can Use In 2020
CONTINUOUS INTEGRATION: WHAT IT IS AND WHY YOU NEED IT
Research:
Universal memory coming? New type of non-volatile general purpose memory on research, some call it UltraRAM.