VMM is a method to implement dense disk built electronic circuit connections without special tools. It is developed by Jouko Paloheimo.
VMM enables dense-performance couplings on the building, the method conducted in circuit boards can be used for integrated land use and voltage levels. The method is based on standard circuit board material, thin wiring and IC socket sleeves creative use. It allows components to be easily changed if needed.
In 2002, VMM-developed method is a continuation of Electronics World July 1998 newspaper article. It is specially introduced a prototype and single, without making a pattern transfer film and chemicals, using simple tools. VMM methodology is particularly suitable for a number of IC chips containing linkages which do not unduly passive discrete components. VMM methodology is well suited for construction of prototypes. It suits well for digital electronics and audio circuits. It can be used to construct circuits with ground plane and power supply planed.
Here are two circuit examples built using this method.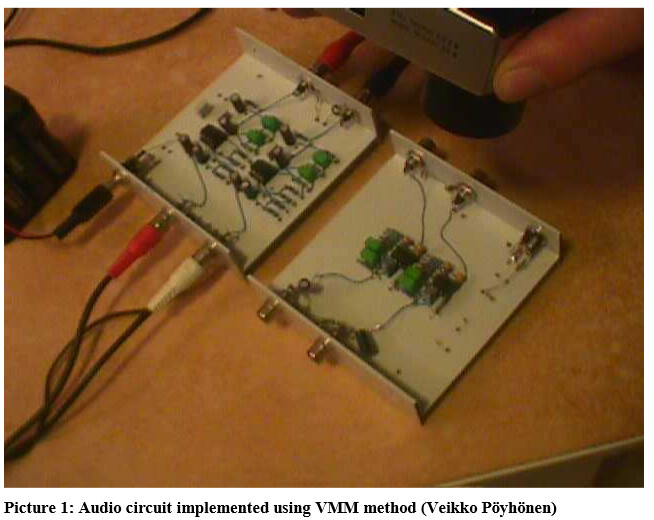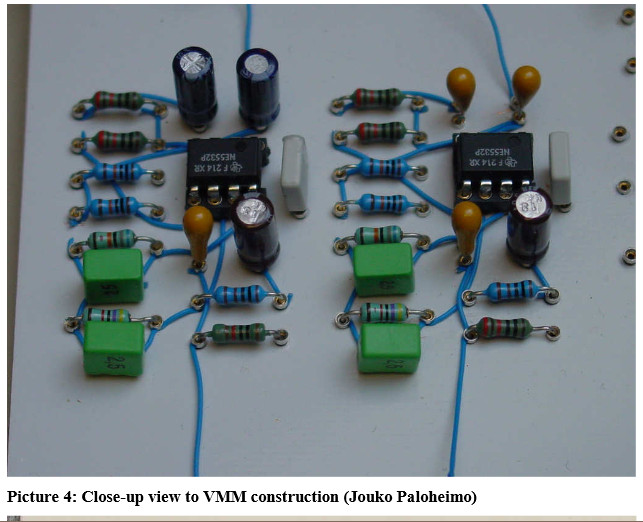 The description of the method is a quite long document that got quite long time to be written to point I could publish the first version (written over period of several years). Now you can read the first version of the document in two languages:
VMM method for electronics prototyping (English)
VMM method for electronics prototyping (Finnish)
Update: Name VMM comes from Finnish words "varsib mainio menetelmä", which could be loosely translated "pretty good method".