There are already a lot of low-cost, small-sized developing cards that are as well as the development of the educational use of embedded projects. Let's start with Arduino, Raspberry Pi, ESP8266 NodeMCU, BBC Micro:bit, .. and many other Dev Boards. But it seems that world needs another new educational development board: CodeBug.
CodeBug is designed to be an easy way for children (and adults) to get into physical computing. The LED matrix gives instant results and you can quickly progress from blinking LED's to scrolling animations, and then you can move on to attaching and controlling other devices – the learning curve and creative possibilities are just right for learning a host of computer science concepts. CodeBug develloment is done using on-line tools at CodeBug web site ). The programming is made using visual programming tool (similar to Scratch or several Arduino visual programming tools) with simulator. When you're satisfied with how the puzzle pieces fit, just hook the CodeBug up to a USB cable and flash it. The board interfaces to Windows, Macintosh and Linux computers (also Raspberry Pi). There is also option to program CodeBug in Python and other languages.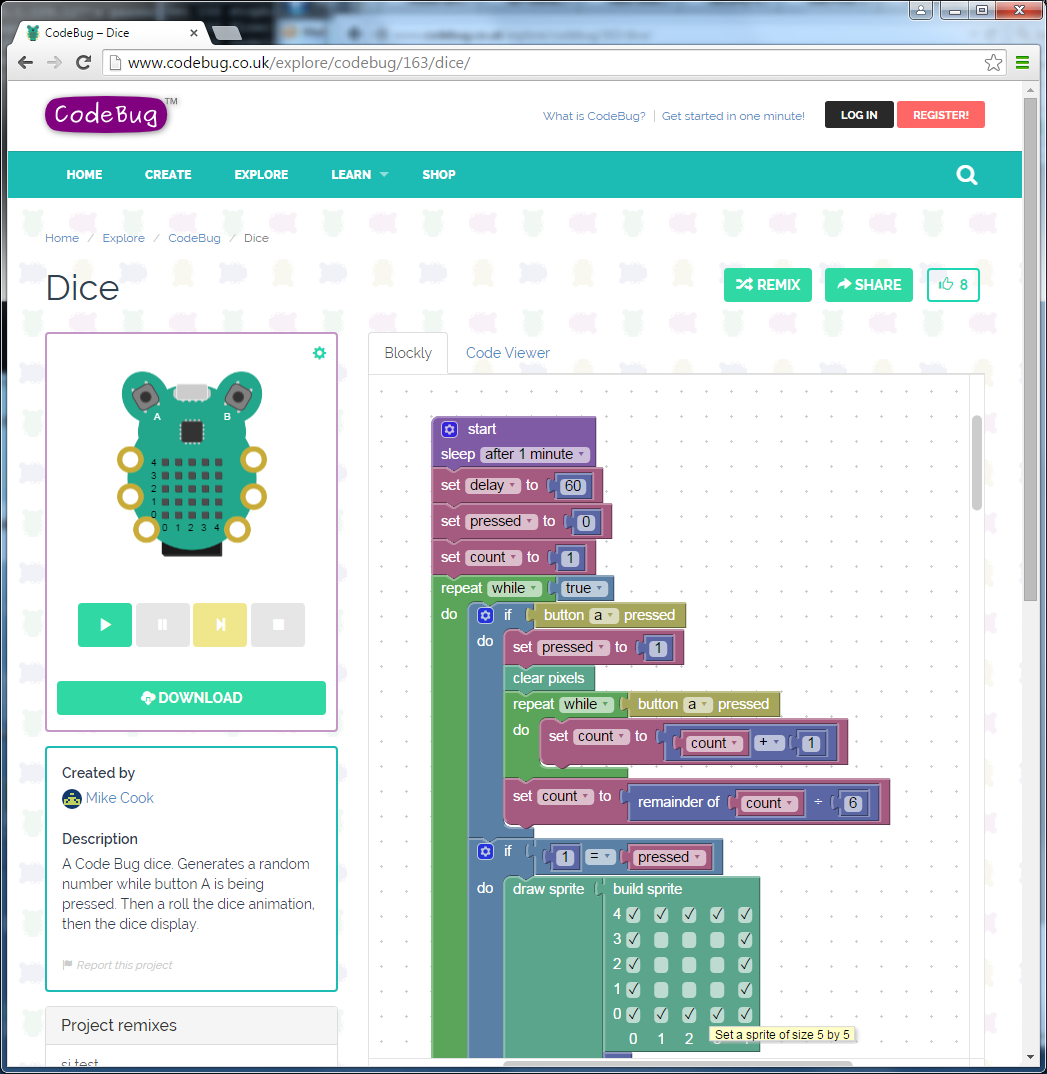 CodeBug card attracted a number of funding quickly amount needed to pile on Kickstarter and progressed well. The card itself was developed in three years and now element14 has undertaken to sell the 12.50-pound, ie approximately EUR 17 price. CodeBug is based Microchip 8-bit PIC processor. The card has 25 LED display, MicroUSB port, six ring connectors for inputs/outputs and expansion slot for I2C, SPI and UART interface devices. There is onboard power supply that allows the board to be powered from USB connector

At www.codebug.org.uk you can find demos and tutorial. You can find a getting started video at http://www.codebug.co.uk/gettingstarted/
 According to There's a Bug in My Robot article CodeBug is suitable for controlling a small robot:
For more information CodeBug web site, Facebook, Twitter and Element 14 product pages.