Nowadays you can find very much music from YouTube. With YouTube can play music easily, but could you be a DJ with the material found from YouTube?
It seems you can play DJ with material from YouTube in your web browser. I found an interesting service YouTubeMixer where you can be a DJ that mixes between audio from two YouTube music videos. You just select two music videos that you want and then use cross-fader to change between them like DJ.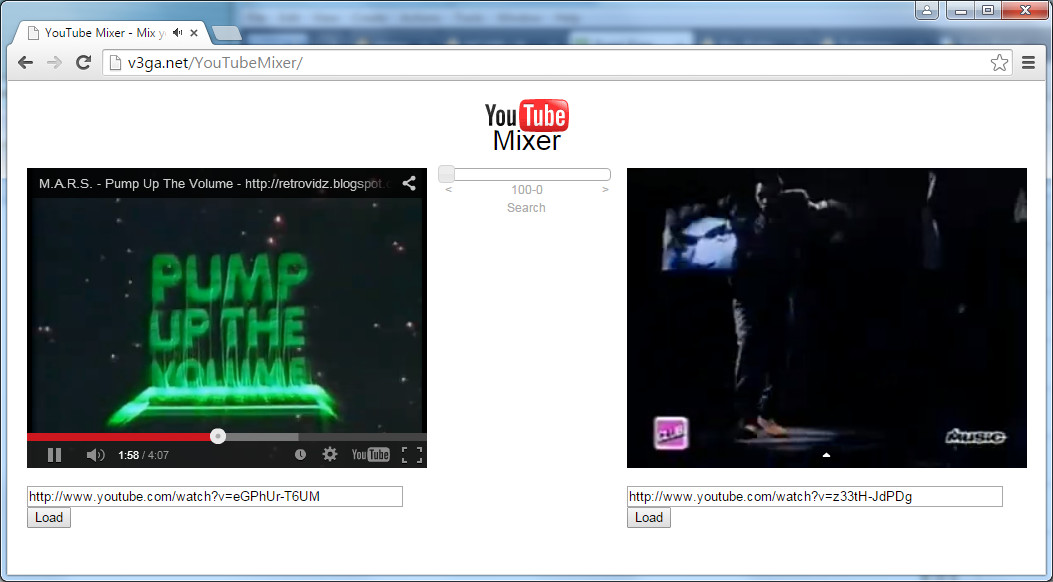 Basically it works, but there are some limitations on this service. For example you can't change the speeds of the music and you can't listen different thing that gets played out, both features needed for good DJing. In this application to get the music in, you have to copy the URL of the much video you want to get loaded to your deck (you need to get the addresses from your own list or do searching on other browser window). Please note that this YouTubeMixer supports only only http:// links as music source, so if your video URL starts with https:// you need to change that part to http://. Anyways nice and worth to try.
This is not the only application that allows you to you mixing of YouTube music video. There is another service called YouTubeMixer at http://www.youtubemixer.net/. It has the same basic features that the first mixer program with somewhat nicer user interface where you can do music video searching in the same window and easily send the search results to you playback deck windows. This application also works well.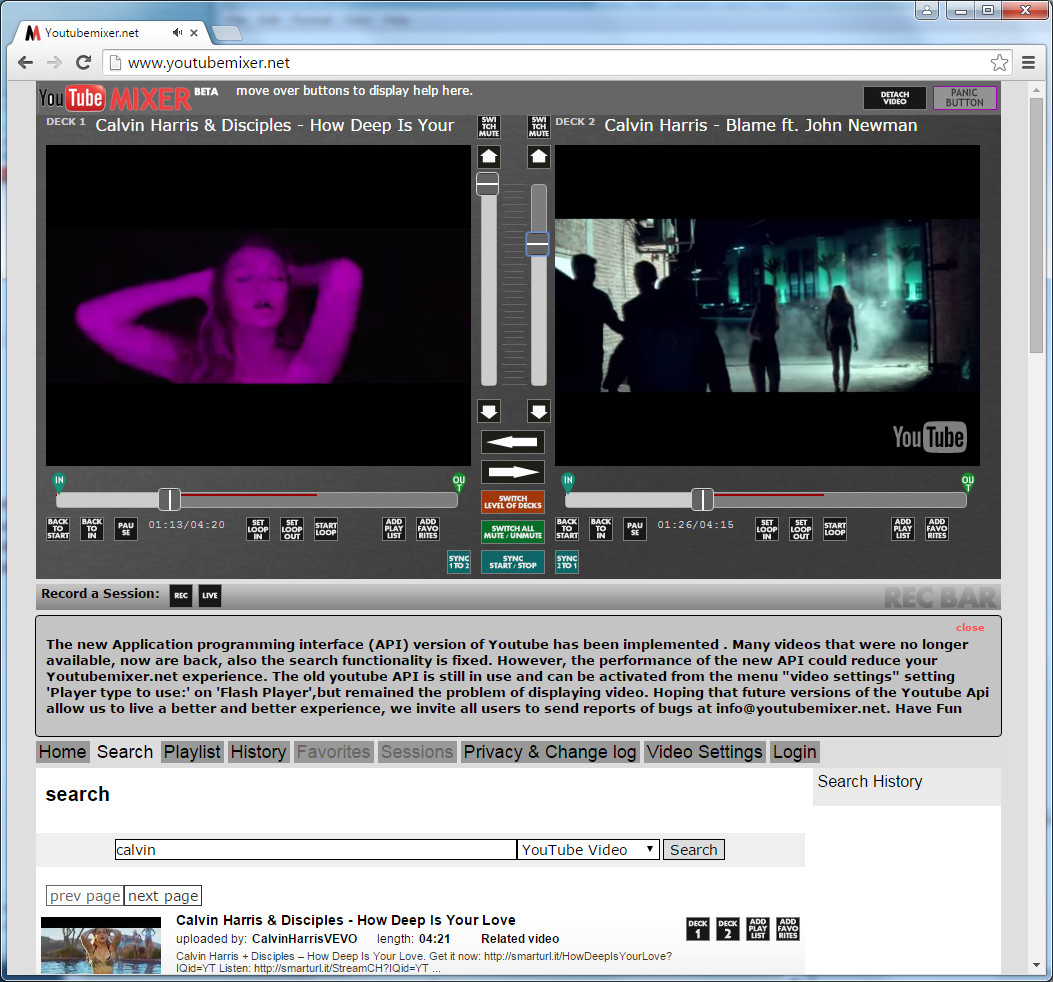 Now you have the tools to have your own party music played from your PC.