It seems that the the 25 years old free web is under a constant attack. The most current threads to really open web at the moment are DRM, network neutrality issues  and mobile app wallet garden silos.
Some time ago DRM HTML5 were approved. I did not like the idea to add DRM to HTML5, because generally DRM does not work and just complicates things. DRM did not work too well for music industry, but now the DRM was pushed by TV/movie/video industry.
Last year the W3C approved the inclusion of DRM in future HTML revisions. It's called Encrypted Media Extensions, and it was not well received by the web community. Nevertheless, this new DRM technology had the support of several major browser makers, but Mozilla was not friend of that. The new version of DRM uses the acronyms "EME" and "CDM."
Can This Web Be Saved? Mozilla Accepts DRM, and We All Lose article tells that flanked on all sides by Google, Microsoft, Opera and (it appears) Safari's support and promotion of the EME DRM-in-HTML standard, Mozilla is giving in to pressure from Hollywood, Netflix et al, and will be implementing its own third-party version of DRM. It will be rolled out in Desktop Firefox later this year. Mozilla's view: With most competing browsers and the content industry embracing the W3C EME specification, Mozilla has little choice but to implement EME as well so our users can continue to access all content they want to enjoy. Browsers must provide the ability to watch video or the browser becomes less and less the tool users need.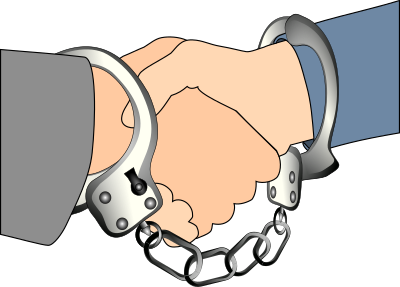 EFF disagrees with the DRM idea and has written a good article Can This Web Be Saved? Mozilla Accepts DRM, and We All Lose on that with point: Technologists implement DRM with great reticence, because they can see it's not a meaningful solution to anything but rather a font of endless problems. Past experience has shown that standing up to DRM and calling it out does have an effect. As we have said to the W3C, and Cory Doctorow spells out to Mozilla in this Guardian article, we can do much more to fight the negative consequences of DRM than simply attempt to mitigate the damage of its adoption.
Mozilla CTO Andreas Gal has a post explaining how Firefox will be implementing EME. He says, 'This is a difficult and uncomfortable step for us given our vision of a completely open Web".  For Mozilla it has been  essential that all code in the browser is open so that users and security researchers can see and audit the code. DRM systems explicitly rely on the source code not being available. Mozilla's CTO, Andreas Gal, says that Mozilla "has little choice." Mozilla's Chair, Mitchell Baker adds, "Mozilla cannot change the industry on DRM at this point."
Mozilla's DRM code, imported from Adobe as a closed-source binary, will sit in a cordoned sandbox, simultaneously Mozilla's responsibility but beyond its control.  How Firefox Will Handle DRM In HTML article tells that the used DCM DRM system is wrapped it into an open-source sandbox to avoid potential unfavorable privacy properties. This is better than running the code on the wild, but I still don't like it. Can This Web Be Saved? Mozilla Accepts DRM, and We All Lose.