Android smartphones and PC use TRRS headset connectors. You can find details on that interface on my Telephone handset to smart phone and laptop posting. Ealier PCs used two TRS plugs (mic and headphones) for headsets. Because both connection types are still in use, sometimes adapters are needed.
Here are some details of those adapters.
The first suspect is  not very good types https://www.banggood.com/3_5mm-1-Male-To-2-Dual-Female-Earphone-Microphone-Splitter-Audio-Cable-Adapter-For-iphone-Samsung-p-1169141.html?p=27131452996820140438
https://www.banggood.com/3_5mm-Stereo-Audio-Male-to-Earphone-Headset-Microphone-Adapter-PC-Cell-Phone-p-1011309.html?p=27131452996820140438
The problem with those has been that 3.5 mm jacks are so close to each other that many 3.5 mm jacks do not fit in well.  Other issue is that the 3.5 mm jacks and the cable are not very durable. The connectors became loose quite quickly and cable failed on one of the unit. I also had some compatibility problems with some headsets (not detected correctly by smart phone and/or no mic sound).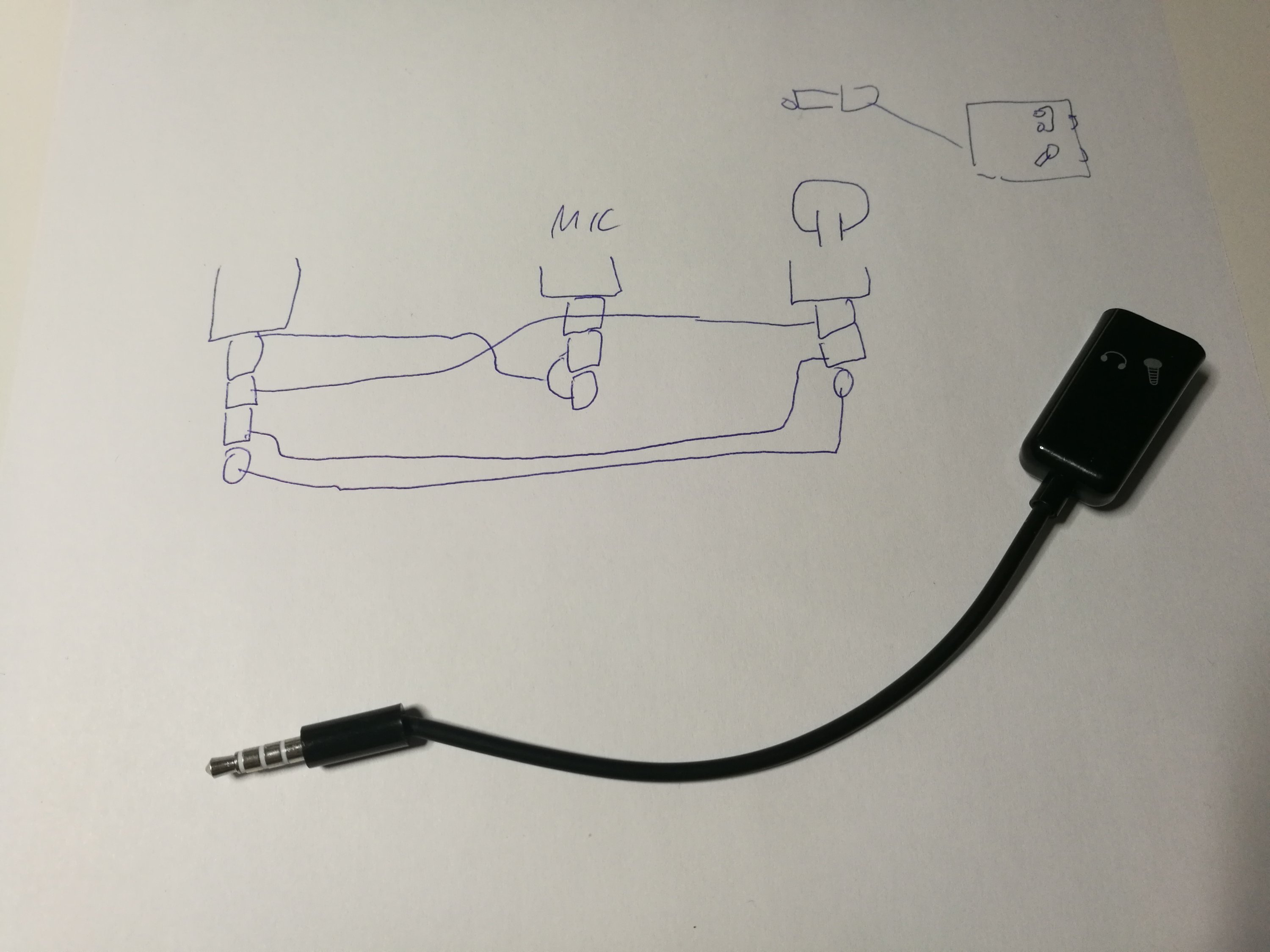 Second better one is this 3.5MM 1 Male To 2 Dual Female Earphone Microphone Y Splitter Audio Cable Adapter
https://www.banggood.com/1-Male-To-2-Dual-Female-Earphone-Microphone-Y-Splitter-Audio-Cable-Adapter-p-1029049.html?p=27131452996820140438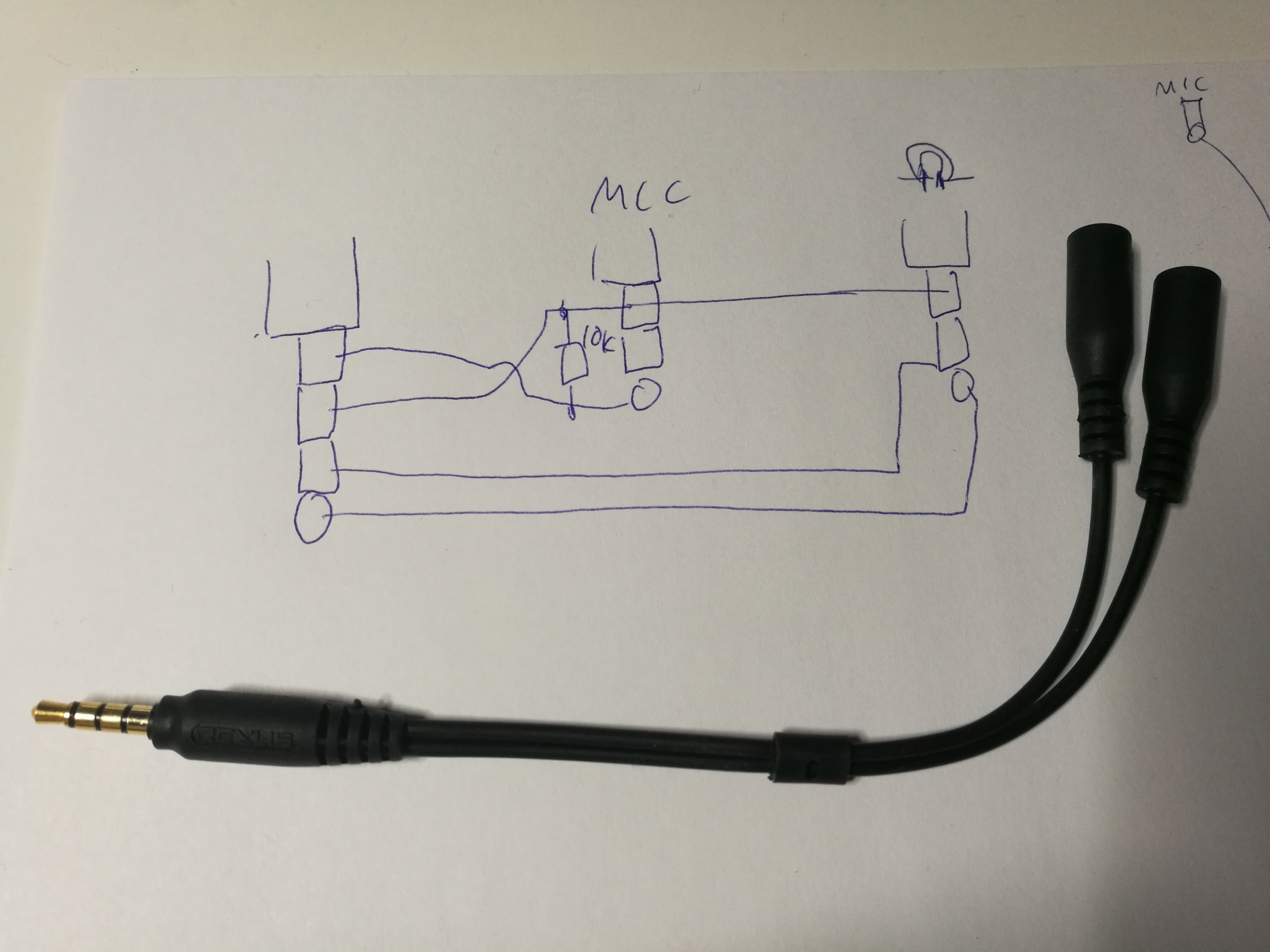 End